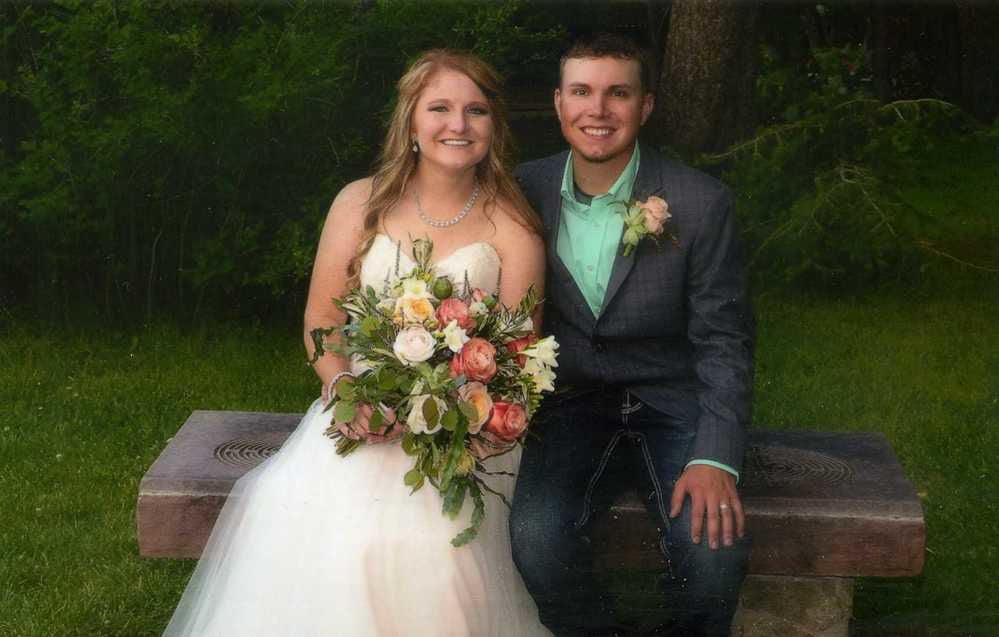 Murphy Rayelle Haun and Dillon Clay Blyth were united in marriage on June 29, 2018 at the Amphitheatre in Lions Park, Cheyenne, Wyoming. Pastor Kenny White preformed the ceremony.
Maids of Honor were the bride's sisters, Madison Haun and Kaylie Haun-honorary. Chad Musick was best man. Bridesmaids were Jenna Musick, Whitney Walson, Kylie Korrel and Jordan Hagedorn. Groomsmen were Wes Back, Pake Haun, brother of the bride, Aaron Vammer and Tim Volberding.
Flower girls were Hattie Haeffelin-niece of the bride, Kinzlee Seewald-niece of the groom, and Harper Hanson. Ring bearers were Ty Haefflin and Coy Haeffelin-nephews of the bride and Lane Seewald-nephew of the groom. Ushers were Joey Vaupel and Kyle Webber.
The bride is the daughter of Matt and Cody Haun of Torrington, WY and the groom is the son of Pam and Larry Kaylor of Mead, CO and Clint and Debbie Blyth of Lonetree, CO. The bride is a graduate of Torrington High School and Casper College. She will complete her bachelor's degree in nursing from UW in December 2018. She is currently working as a Registered Nurse at Cheyenne Regional Medical Center.
The groom is a graduate of Mead High School and CSU with a degree in Plant and Soil Sciences. He is employed at Frenchman Valley COOP in Pine Bluffs, WY.
The couple will honeymoon in the Dominican Republic in January. The couple makes their home in Pine Bluffs, Wyoming.