RAVENNA — If someone would have told Dani Nutt 10 years ago that her cottage industry someday would encompass so many products and innovations, she would have told them they were off their rocker.
"I never could have imagined where this was going. My mind was all about cattle then. I had no idea we'd be growing a jam and jelly business at that time," Nutt said.
Through trial and error, a whole lot of hard work and help from family and relatives, Nutt Family Jams and Jellies of Ravenna today offers 23 flavors. The Nutts also tend a near 2-acre garden at their farmstead and operate a fresh produce delivery service in the summer.
They sell quarters and halves of beef but are planning to branch into USDA-certified single cuts of beef.
They also sell fresh farm eggs from their 175 chickens and offer five flavors of pancake and waffle syrup and 10 kinds of hand scrub soap.
In addition to expanding their beef business, Dani said, the Nutts will be producing elderberries and aronia berries. The berries are high in antioxidants and will be the foundation for a line of healthy living products, she said.
Dani said Nutt Family Jams and Jellies evolves with the seasons. In the spring and summer the family grows vegetable seedlings to plant in its garden, sells the plants it doesn't use, and harvests tomatoes, melons and other popular vegetables to sell in popular produce baskets.
Then there's the craft show season when it's time to sell jams, jellies, pancake syrup and soap products — all popular items during Junk Jaunt, Nebraska's 300-mile-long garage sale.
She said the business began almost by accident.
"My mom and I would always make chokecherry and plum jelly," Dani said. During one of those jelly-making sessions, she overdid it.
"When I make a meal, I make it for a herd," she said.
Dani stored all the extra jelly and gave it as gifts for birthdays and Christmas.
Like a lot of Nebraska families, the Nutts soon found themselves marketing Dani's sweet, colorful and tart concoctions.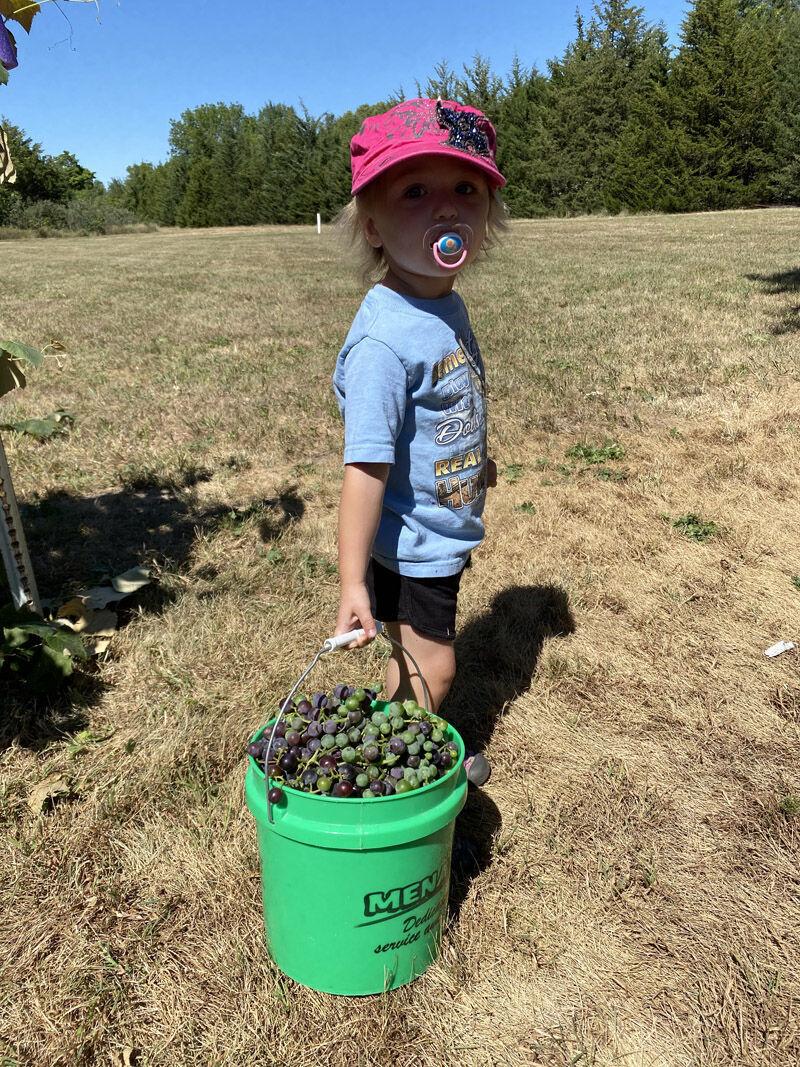 They started Nutt Family Jams and Jellies 10 years ago. During the past four years the business began branching into different enterprises on the Nutt farm near Ravenna. Dani said her entire family has contributed to the success.
Husband Josh is a farmer and electrician who tackles any job she hands him, Dani said. "He jumps right in there, whether it's picking berries, carrying produce baskets out the door or helping to make the jams and jellies."
Josh also is the Nutt Family's No. 1 salesman, Dani said. "The women flock to him. His smile just gets you," she said.
The three Nutt children also contribute.
Ten-year-old daughter Bailey can do anything she's asked, "Plus, she bosses around her dad."
Gunner, 8, "loves being in the garden and everything about farming, as long as he can wear his little straw hat," Dani said.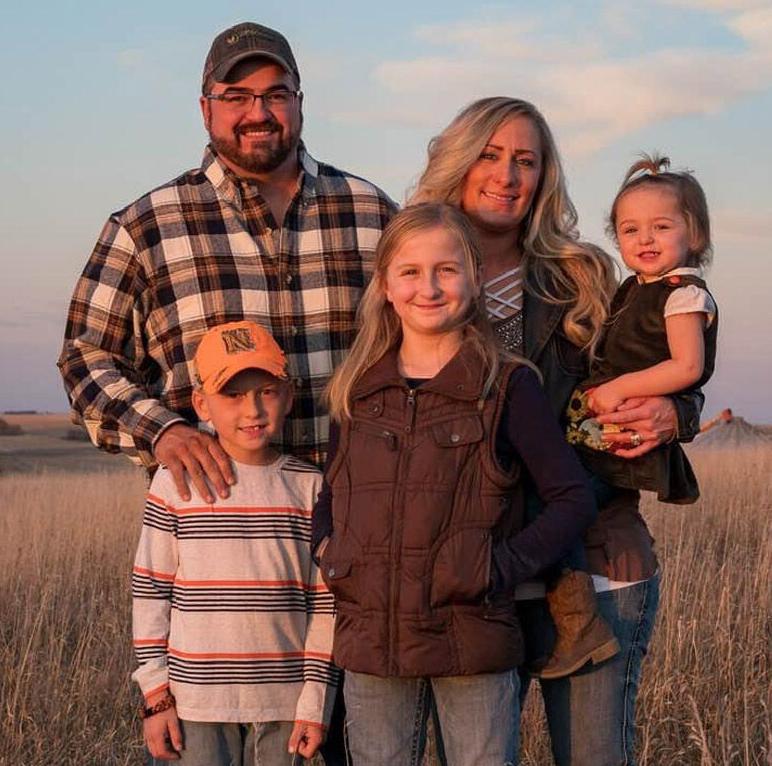 Even 2-year-old Charlie finds a way to help, Dani said. "She's the sampler. She's like a 6-year-old girl. She's sassy and has a huge personality."
All of this growing, selling and product development consumes a lot of time and energy, but Dani said it's worth it because she has a front-row seat to watch her family grow.
Parents and in-laws also chip in.
Dani's mother and father, Bob and Marge Behrendt, raise cattle, but they're also "masters at picking berries."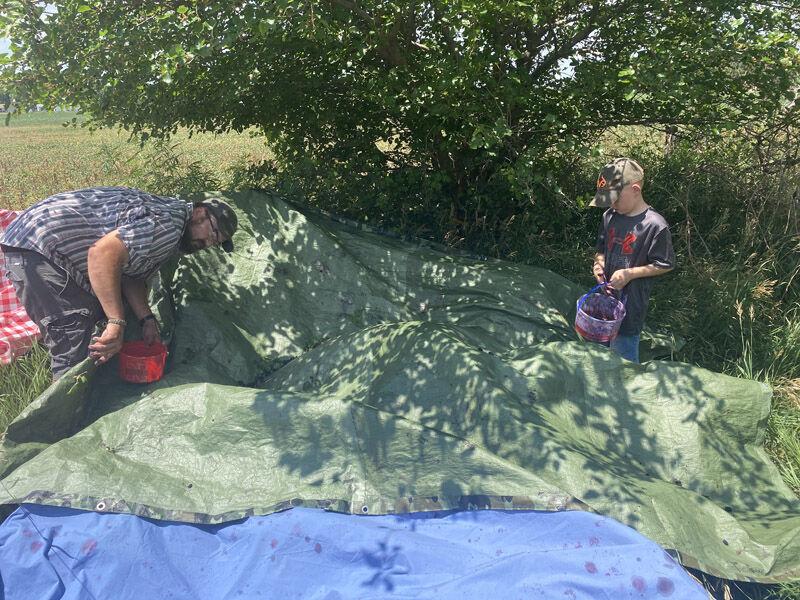 Her mother-in-law, Janet Maaske of Holbrook, operates Garden Patch Shack, a business similar to Nutt Family Jams and Jellies. Dani said she and Maaske like to talk shop. Also, Nutt purchases grapes from a supplier in the Holbrook area.
Dani said it might surprise people how much time and energy is required to launch new products. For example, each new jam or jelly product must be safety tested and its nutritional labels verified. All of that takes time and money. To ensure quality and safety, she said, Nutt Family jams and jellies are cooked in the licensed kitchen at Rustic Patch in downtown Kearney.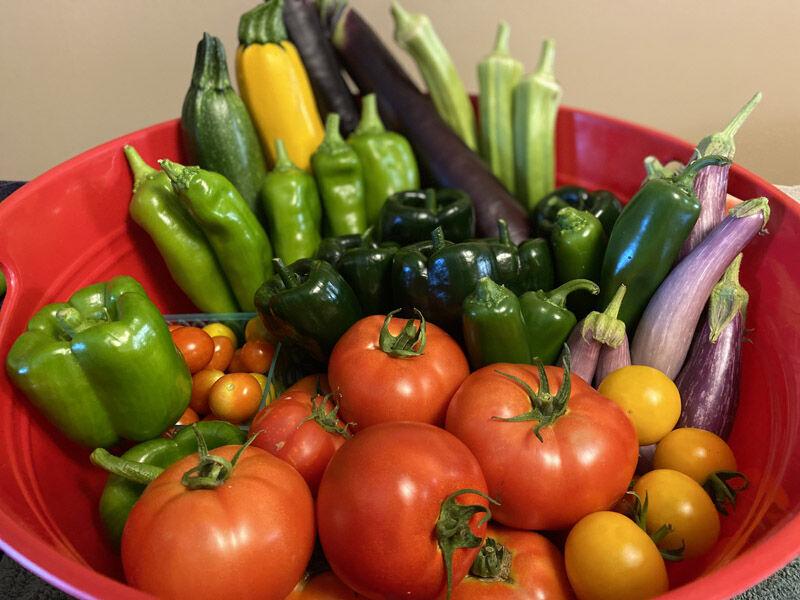 She said it's important that Nutt Family products ooze wholesomeness and authenticity, like the produce baskets customers order in the summer. Dani delivers the baskets three days per week.
"You know where your food is coming from," she said.
Delivering the baskets is a new way to sell produce, Dani said, and it's catching on. When she introduced her idea online three years ago, she received 487 comments.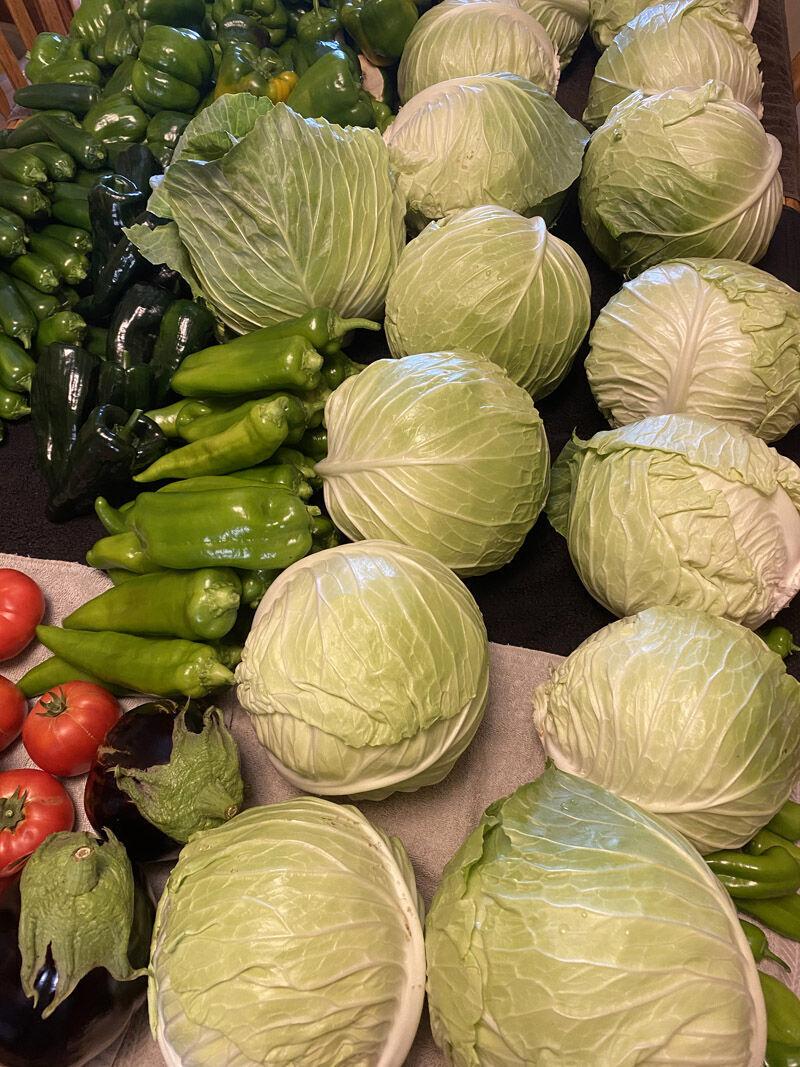 Not everything is a success, she said. Each summer there can be unexplained failures in the garden or other setbacks, but they don't dampen the Nutt family's entrepreneurial spirit.
"There's always stressful times when you have to get so many things done, but it's rewarding in the end," she said.
NEBRASKA SHOPS TO CHECK OUT