Court affidavits provide more details about the arrest of a former Gering City councilman.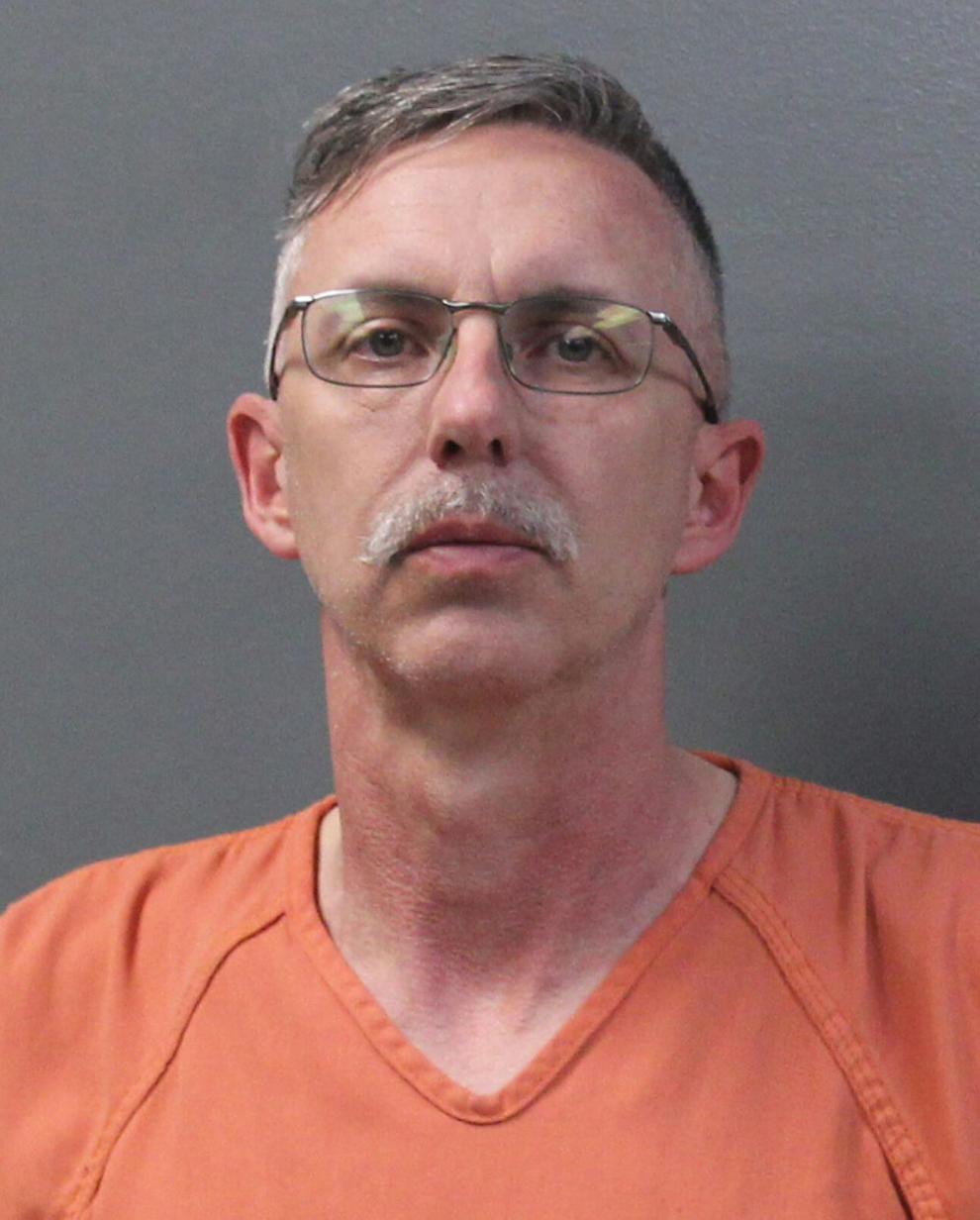 Parrish Abel, 52, of Gering, has been charged with committing intentional child abuse, not resulting in injury, a Class IIIA felony; tampering with a witness, a Class IV felony; and intruding on a person without consent, a Class I misdemeanor.
According to an arrest affidavit, the Nebraska State Patrol began investigating on Jan. 26 after the Gering Police Department received a complaint.
Investigators conducted a forensic interview with a teen girl, who is under the age of 18, and the girl's mother. In the interview, the girl alleged that Abel had entered her room in the early morning hours of July 27, 2020, and attempted to lift her blankets while she was presumed to be sleeping. At the time, the girl was naked and said she pretended to be asleep, moving her legs and body attempting to stay covered until Abel left.
The girl confronted Abel in a text message, who denied anything had happened, but then allegedly asked the girl not to tell her mother.
The arrest affidavit says that phone evidence was reviewed as part of the investigation.
The Nebraska State Patrol also interviewed Abel during the investigation. An arrest warrant was issued for his arrest on Feb. 16. The patrol said that Abel was arrested without incident and lodged at the Scotts Bluff County Detention Center. He later posted bond.
Abel, who had served as a Ward IV councilman since being appointed to the position in December 2019, stepped down from his seat earlier this month. At the time, he declined to comment and a reason for him stepping down was not given. 
Abel is also a Scottsbluff firefighter, having served with the department for about 19 years. He retired in 2019 from the Gering Fire Department, having served there for 27 years, and served on the board of the Nebraska State Volunteer Firefighters Association during his tenure.
Interim Scottsbluff City Manager Rick Kuckkahn told the Star-Herald that city administration is working with legal counsel to determine Abel's future status at the Scottsbluff department.
"It is obviously a priority to make a decision on this," he said. "...The situation is very serious."
An attorney for Abel was not yet listed in court files. 
---
Here's a scenario: After parking at a shopping plaza, you click your car's key FOB and go about your business, only to find your car was broken into and your personal belongings were stolen. Car break-ins are a common property crime and accounted for 27% of all larceny theft in the United States in 2019, […]