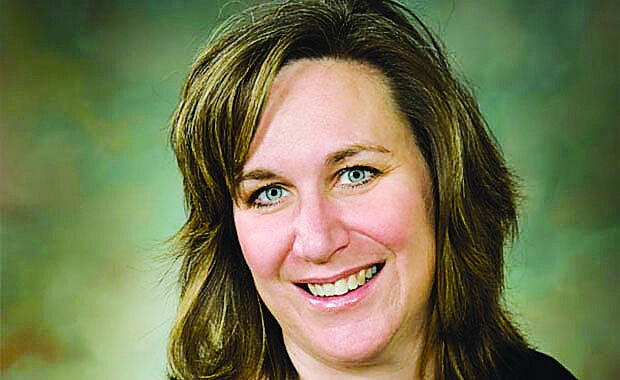 Mom assures me I watched the Battle of the Sexes from my highchair. It was probably the last tennis match I watched, but I knew I wanted to read Billie Jean King's book, "All In: An Autobiography" when it came out. I went into this book knowing King was a very good tennis player and that she was one of the first famous people who had been "outed" as being a lesbian.
King begins her story with her choice to play tennis because girls couldn't play baseball in 1950. She was very athletic as a child and knew she wanted to play sports. She learned to play through a free city-wide tennis program. King would follow the tennis pro's schedule from park to park as the week went on, taking lessons every day, and by Friday, the pro would drop her off at her home after the lesson.
Being an athlete, King spends quite a bit of time talking about tennis in her book. She goes over the details of matches thoroughly, maybe even exhaustively. With my limited tennis experience, most of this went over my head, but she also talked about great tennis players she competed with. King writes with kindness toward nearly everyone. She discussed how Bobby Riggs changed his attitude toward women after literally losing his shirt to King after so much bragging that he would beat her, and how other men in tennis also came to understand that women in the sport had not been treated fairly.
About her fight to change the entire culture of tennis, Kings says, "Nothing about my sport had significantly improved — especially for women ... The clothes were still white, the balls and most of the players were white, and so were the spectators."
As early as 1964, King was campaigning the tennis association to allow women to be professional players.
"While Dennis Ralston, a top male player then, could turn pro and deflect the purists' complaints about taking money by pointing out that he had a wife and kids to support, I didn't have the pro option. I was putting my husband through law school by hoarding every dollar of expense money I could get, and we were barely making it. As usual, Larry worked hard. Now he was a pot scrubber for $100 a week at a sorority on campus where they also gave him dinner."
She was born in time to live through the civil rights era, and then the second women's liberation era and then the social justice era. Once she retired from tennis, King continued to work for change — for blacks, women, LGBTQ+ folks and the poor. On a personal level, King talks candidly about her husband and her wife, and her struggle with weight.
I listened to this book on Overdrive, and Billie Jean King read it herself. A professional reader would not have injected the heart that King did into the reading, but it would have been easier to listen to.
I would recommend "All In: An Autobiography" by Billie Jean King to anyone interested in social justice, women's history, sports and those who like an autobiography. You can find this on the new books shelf at the Gering Public Library.
• "Dave Grohl the Storyteller: Tales of Life and Music" by Dave Grohl
• "Taste: My Life through Food" recipes included, by Stanley Tucci
• "The Book of Eels: Our Enduring Fascination with the Most Mysterious Creature in the Natural World" by Patrik Svensson
• "Our First Civil War: Patriots and Loyalists in the American Revolution" by H.W. Brands
• "Bronc Rider" by Stu Campbell — a modern western novel
• "The Stranger in the Lifeboat" by Mitch Albom — a spiritually uplifting novel
• "The Attic on Queen Street" by Karen White — a haunted house has another secret
• "Never" by Ken Follett — an international thriller
• "A Christmas Legacy" by Anne Perry — a Victorian-era Christmas mystery