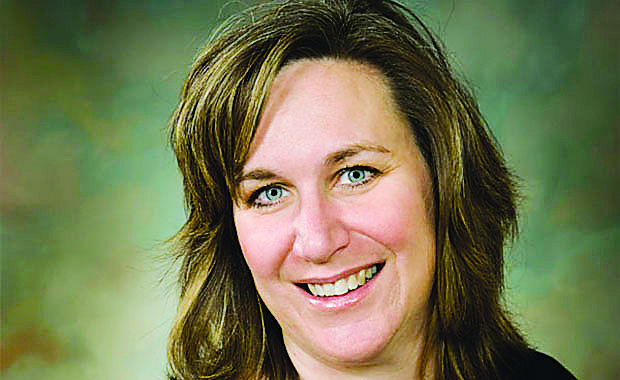 Kristin Hannah likes to put her heroines to the test, and "The Four Winds" is no exception. If you like judging books by their covers, I would say the cover design for the edition the library owns is one of the prettiest books I have ever seen. Inside the cover you will find a story about mother-daughter relationships set in Dalhart, Texas, during the Great Depression and the Dust Bowl.
The mother, Elsa, was raised in a loveless home. "She'd learned how to disappear in place long ago. She was like one of those animals whose defense mechanism is to blend into the landscape and become invisible. It was her way of dealing with rejection: Say nothing and disappear. Never fight back. If she remained quiet enough, people eventually forgot she was there and left her alone."
She escapes her home by marrying the son of a farmer in 1921. She moves in with his parents who come to love her as their own. At the Martinelli's she learns how to love and be loved, and she learns to stand out and stand up for herself. Elsa's first child is a daughter, "Believe me, this little girl will love you as no one ever has ... and make you crazy and try your soul. Often all at the same time," Elsa's mother-in-law said when her oldest child Loreda was born.
The book skips to 1934, not a good time to farm in Dalhart, Texas. The dust and the winds are hard on animals, crops and family in equal measure. The Martinelli family farm is in danger of drying up and blowing away. Elsa and her now teenaged daughter Loreda clash repeatedly, and Mrs. Martinelli's words ring true.
Hannah's writing is powerful; her characters are flawed but sympathetic. She tells the story in the voices of Elsa and Loreda. Each woman faces troubles in different ways, but they learn to understand and love each other fiercely: "You are of me, Loreda, in a way that can never be broken. You taught me love. You, first in the whole world, and my love for you will outlive me."
Folks who like historical fiction with a strong female lead and those who like women's fiction would enjoy "The Four Winds" by Kristin Hannah. Hannah has written a number of historical fiction books. If you can't find "The Four Winds" on the new book shelf at the Gering Public Library, we can put it on hold for you.
• "Love for Beginners" by Jill Shavlis — a woman wakes up from a coma to start a new life
• "Target Acquired" by Don Bentley writing for Tom Clancy — another installment in the Jack Ryan series
• "The Unforgiven" by Heather Graham — a dark mystery set in New Orleans
• "Should We Stay Or Should We Go?" by Lionel Shriver — a couple grapple with how to age in 12 parallel universes
• "Hairpin Bridge" by Taylor Adams — a page-turning thriller
New on the Non Fiction Shelf
• "How the World Is Passed: a reckoning with the history of slavery across America" by Clint Smith
• "The Plague Year: America in the time of Covid" by Lawrence Wright
• "Audubon Birdhouse Book: Building, placing and maintaining great homes for great birds" by Margaret A. Barker and Elissa Ruth Wolfson
• "IRAs, 401(k)s & Other Retirement Plans: Strategies for taking your money out" by NOLO