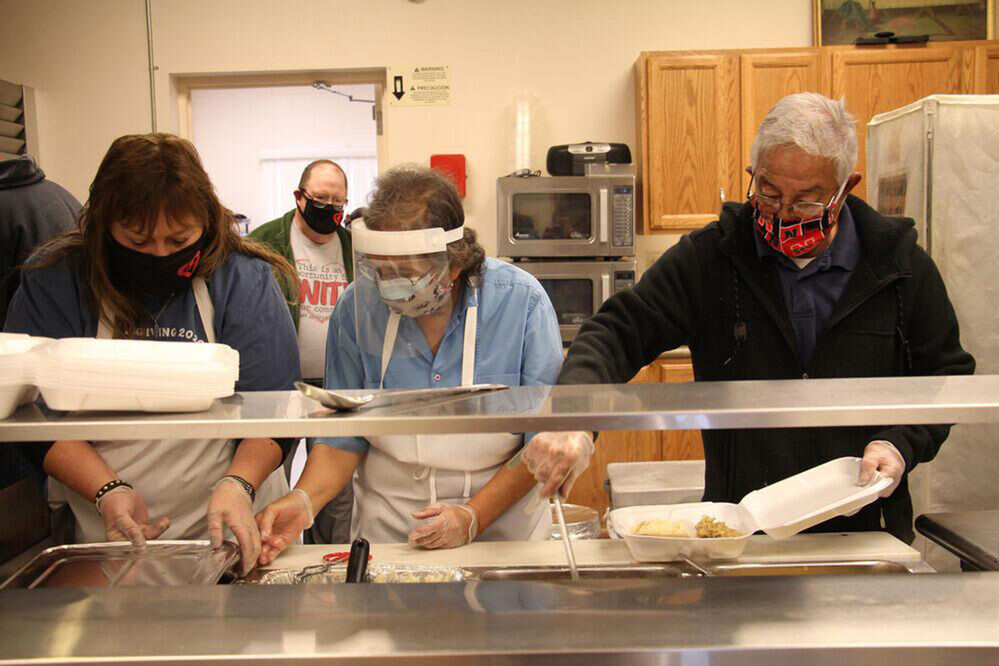 Thanksgiving in the Valley will celebrate 38 years of providing free Thanksgiving dinners to thousands of people in the community this year, and organizers don't plan to break that tradition any time soon.
Kendra Feather, who has been leading the event for 20 years now, said they are planning to prepare around 600 meals for delivery and an additional 400 for pick up at the Guadalupe Center.
Feather said when she was first getting started with planning this year's feast, she was a little nervous about getting a meal together.
"I was kind of panicking because my cook for several years, Randy Preston, moved closer to family," she said. "…I had some people that have businesses that are helping out, so the Kellers over at The Meat Shoppe are cooking the turkeys and slicing them and have them ready for me that morning. … Larry Massey is always generous in the community too; he's cooking the potatoes and gravy. And then Northfield Retirement Villages, or The Residency … they've helped us with pies for years, but they're going to do the pies and then they do cookies for the volunteers, but they're going to make the dressing for me. So then they'll all come together at the (Guadalupe) Center."
Feather said the event is an important community tradition, and she didn't want it to fall short under her watch.
"It's been really good for a lot of years. It's nice to have a nice warm meal," she said. "…Part of my passion about this is not to be alone for Thanksgiving, because, you know, it's hard when you're alone and it's a special time of the year. And COVID has made it really tough. I've seen that in the things I do with volunteering and different things, so I'm happy that we can at least bring a meal to the door and drop it off, so they can have the meal."
The event doesn't happen on its own though. Feather said she is still looking for volunteers to prepare or deliver meals. She said volunteers can come for part of the time or all of the time; they can be adults, families, or youth groups. She'll take anyone who wants to help make the holiday a special one for the community.
"With COVID, people just aren't signing up as much as they have, so if you can only come help for an hour, an hour and a half, we'd love to have you come," she said.
If you would like to volunteer in any way, call Feather at 308-633-9497. If you would like to volunteer as a driver — or would like a meal delivered to you — call Shanna at the volunteer center at 308-632-3736. Some food preparations are done the day before, and volunteers will likely get started around 8 a.m. the day of.
Delivered meals need to be ordered by Friday, Nov. 19. Meals can also be picked up at the front door of the Guadalupe Center around 11:30 a.m. on Thanksgiving Day.
"I'm just happy that a tradition like this has lasted this long," Feather said. "…It's just a timeout for me to reflect on things and be thankful for the things that I have, or thankful for the people I've gotten meet along the way. … Even in tough times this community steps up. People should be proud to live here."
For more on Thanksgiving in the Valley, checkout this week's Table Talk at starherald.com.