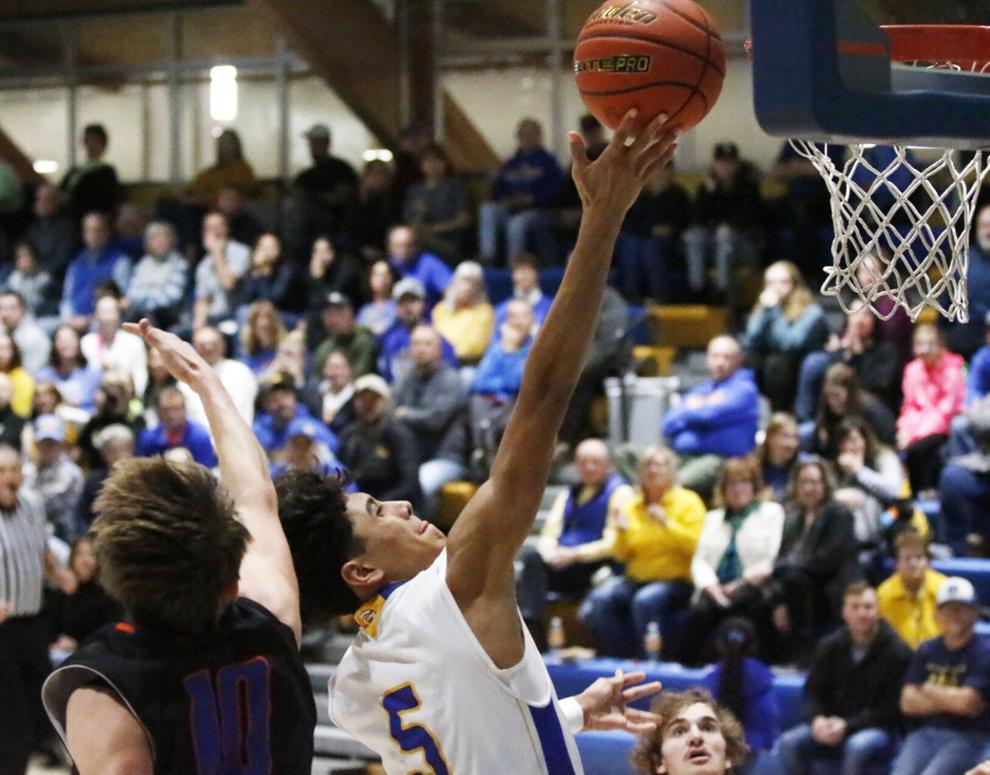 The Gordon-Rushville Mustangs traveled to Gering Friday, Jan. 13, to take on the Bulldogs in a double header. The Mustang girls won 41-35, while the boys game came down to the wire with the final score 47-43 in favor of the Bulldogs.
The girls game started with a defense-oriented first quarter for both teams. The Mustangs led 8-5 at the end of the quarter.
"We finally just settled down and ran the offense," Gordon-Rushville coach Randy Hurlburt said. "We got the shots we wanted and they fell for it. Shooting was pretty good tonight."
Both teams progressed offensively, but the Mustangs outscored the Bulldogs 17-11 and took a 25-16 lead going into the halftime break.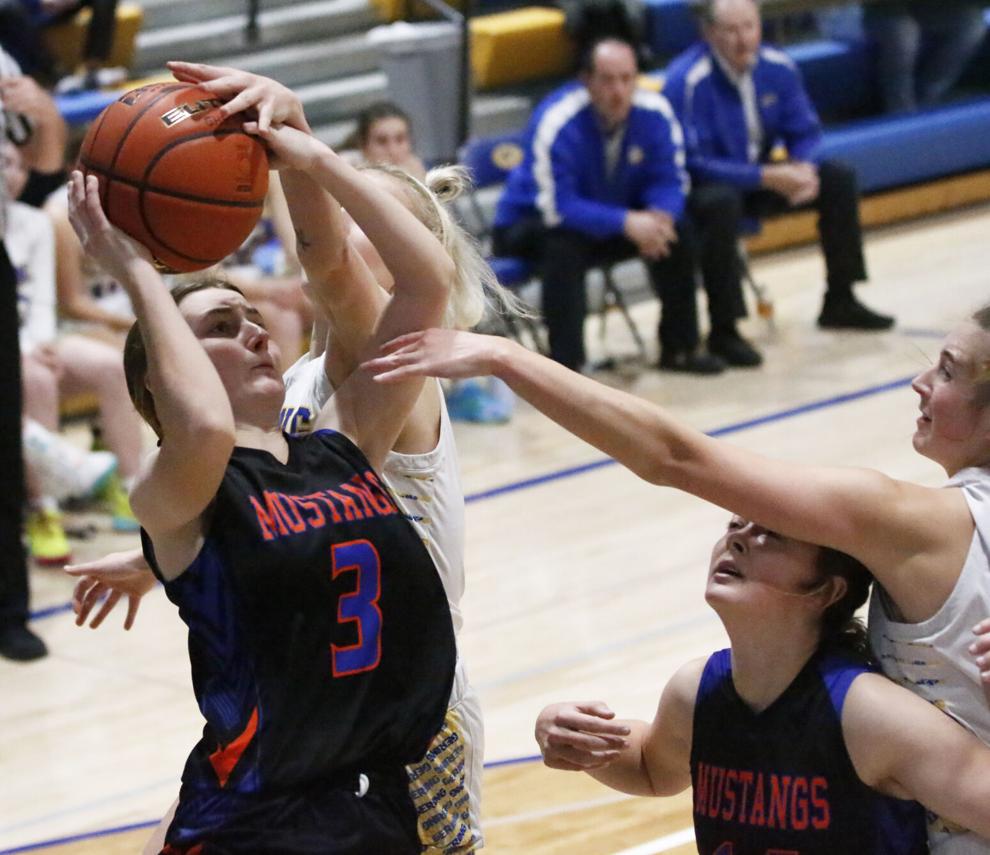 "I thought we were ready to play," Gering coach Steve Land said. "We knew their 1-3-1 zone was going to give us trouble early on, but we didn't spread out wide enough and it was tough to score. But overall, the kids performed hard, and I think they showed tremendous effort out there tonight."
Gering cut down the Mustang lead in the fourth quarter, outscoring the Mustangs 11-7 in the final quarter of play. But the girls were unable to bring the score even in the final second of play.
"We made a heck of a run, diving on the ball, creating turnovers and getting them into some traps. We just didn't convert enough," Land said. "They got some putbacks on some rebounds that we didn't box out on, and I think that was the difference.
"We're still moving some people around, so we're not as organized as we want to be. I think once we settle down and get people where we want them to be, we'll be closer to the team we want to be."
The Mustangs had to settle down as a team to hold off the Gering comeback attempt.
"We got a little rattled for a while and kind of got in a hurry and made some not-so-good passes," Hulburt said, "and they hit some shots that helped them. But we got to do a better job, especially being a veteran team of calming down when we need to."
McKinley Grover led the Mustangs as the only player in double figures with 14 points, followed by AJae McKimmey with 8. The Bulldogs were led by Nickie Todd with 10 points and Makenzie Todd and Neveah Hrasky each with 8 points.
In the boys' game, it was the Gering boys who pulled off the comeback. After trailing the Mustang boys 13-6 after the first quarter, a big second quarter helped keep the game tied at 22 at halftime.
"We started out slow, and we've been starting slow for the last few games offensively," Gering boys coach Rick Winkler said, "and we wanted to take that out of the first quarter. We held them pretty well; we just couldn't score. So, we wanted to move the ball better and get going on offense and turn our defense into our offense."
The Mustangs had control in the first quarter. But Gering came back with a stellar second quarter, outscoring the Mustangs 16-9.
"We knew they would try to pressure us a little bit, but we did a good job. We were ready to go, and they did a great job early on," Mustang coach Joel Nelson said.
The Mustangs took a four-point lead early in the second quarter, but a one-and-one free throw and a 3-pointer by Uriah Ybarra gave the Bulldogs their first lead of the night.
"Uriah was in foul trouble, so I was trying to keep him in the game, and he had made some big shots and played well, which is what we needed," Winkler said. "We talked about moving the ball better and getting to the rim. I think that's what we did in that second half."
Ybarra was the Bulldogs' leading scorer with 17 points. Also in double figures was Max Greeley with 14.
The Mustangs were led by Jace Nelson with 23 points, and three other players — Keenan Schwarting, Logan Slama and Carter Anderson — each had 6.
The Bulldogs have a week's break until they host Chadron Jan. 20.
---