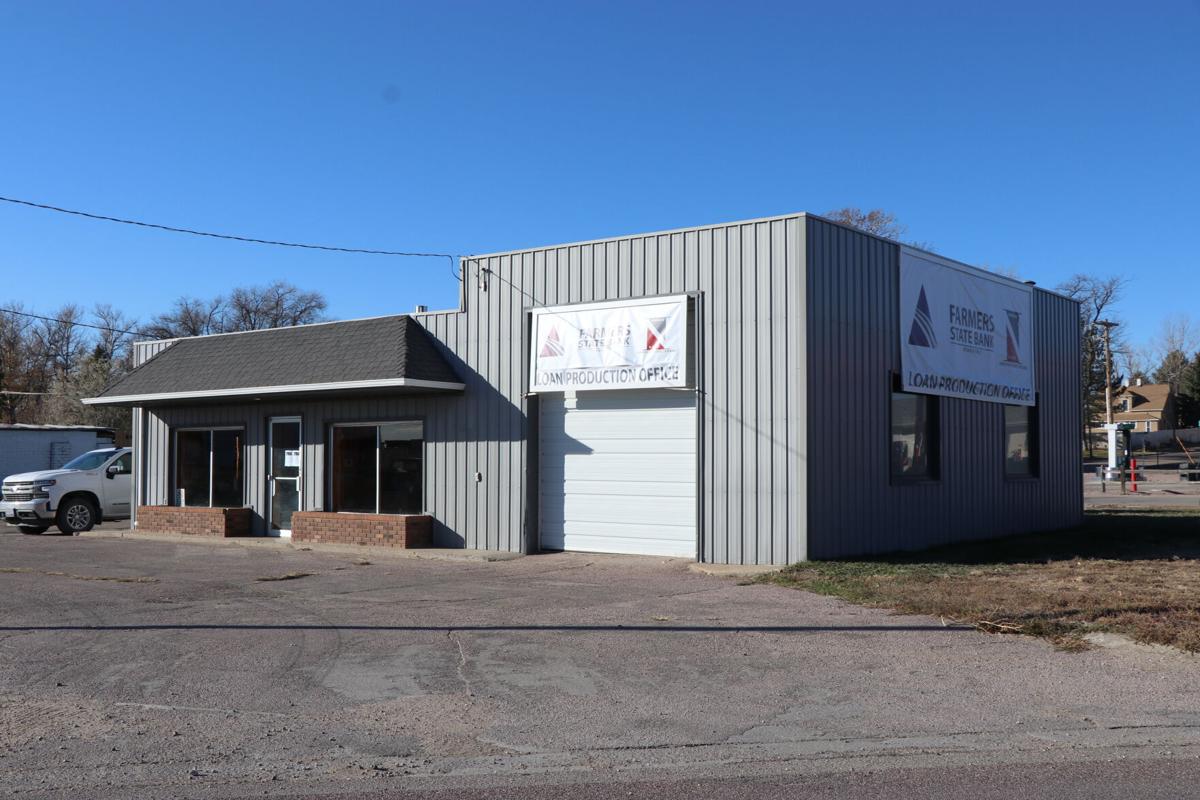 Farmer's State Bank, a Nebraska based financial institution recently announced the opening of Farmer's State Bank, Hemingford branch to fill the community's banking needs with exceptional customer service and a wide range of products and services fitting the needs of businesses and consumers of all sizes.
Senior Vice President and Compliance Officer Dustin Chester delivered the news during the monthly Hemingford Village Board Meeting. 
"I think it's important that you have a bank here in Hemingford," said Chester.  "You have a strong community and it needs to have a strong financial institution that can meet the community needs." 
Farmers State Bank's management team and Board of Directors are pleased to announce expansion into the Hemingford community.  The bank's mission is to fill a void in the community through meeting the banking needs of the largest entities to our small business neighbors, and those with personal financial needs.
Farmers State Bank's management team and Board of Directors said in a press release they were pleased to announce expansion into the Hemingford community. 
"This is a community that we've been looking into for a number of years", added Chester.  The Nebraska based bank has a history of personalized customer service to bring to this community.  With local staffing, the bank is heavily involved within the community, has the ability to serve both large and small operations and cares about customers along with their personal successes.  Management believes new and existing customers will truly appreciate the exceptional customer service provided by the bank's staff.  
Prior to regulatory approval of the new bank branch location, the bank intends to operate as a Loan Production Office at 201 Custer Street, the old S&S LP Gas Company building, with the ability to originate and service business, agricultural, residential and consumer lending.  The bank will continue towards opening a full service branch as soon as approval is obtained, including drive up, lobby, ATM and convenient online access.
Farmers State Bank's current model is to serve small villages to mid-size communities across the State of Nebraska.  The team will bring hometown, individualized service with the ability to offer a full range of products and services. 
The bank's team consists of Dustin Chester that has been with the bank since 2012 when they opened the banks third location, a local Tammy Davies, that joined the bank in 2017 in Risk Management and Ryan Gasseling, which recently joined this team with his 23 years of banking experience, much of that time in Hemingford and surrounding communities. 
"I am excited to join the Farmers State Bank team, with an opportunity to focus on the Alliance and Hemingford markets,", Gasseling said.  The team's years of experience and knowledge combined with Farmers State Bank's commitment to the communities they serve will ensure a personalized banking experience with each visit. 
FSB is a proud community bank with local ownership and responsive, local decision-making.  Even with the recent growth, the bank continues to provide a complete array of financial services across Nebraska. 
Farmers State Bank, a one-branch bank in Dodge Nebraska was first chartered over 130 years ago in 1889.  On Nov. 7, 2011, a group of investors purchased the charter and began the growth across Nebraska. 
Farmers State Bank through acquisition and expansion has grown from a $45M bank to now over $240M in assets with eight branches across Nebraska.  With locations in Dodge, Bridgeport, Alliance, Chadron, Spencer, Atkinson, Carroll and Hickman the bank plans to add their 9th location in Hemingford strengthening their coverage in the Panhandle where the initial bank growth began. 
The bank has strategically placed locations in smaller to mid-size communities where involvement is a necessity to create a long-lasting financial relationship with businesses and community members.