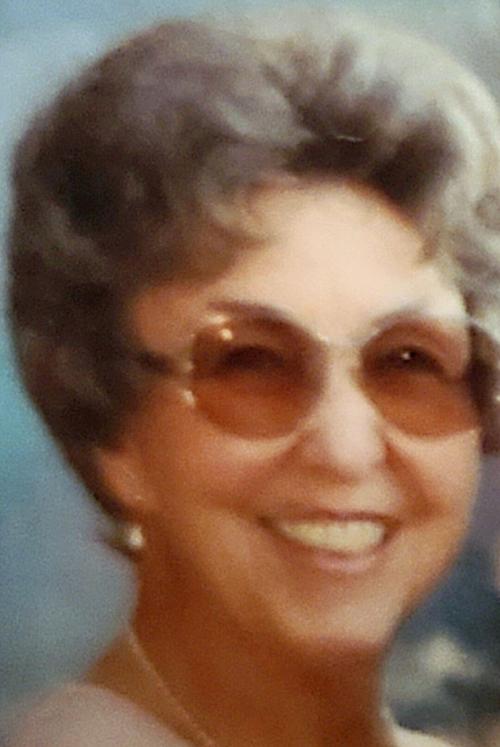 Beverly Dell Crownover of Hemingford, Nebraska passed away in the early morning hours of June 30, 2021 at the Hemingford Community Care Center. She was born in Thedford, Nebraska on February 16, 1932 to Samuel and Irma Fodge. Beverly devoted her life to her family, her church, and God.
She is preceded in death by her first husband, William Frederick Bremer, and her second husband, Robert John Crownover. She is survived by sons Bruce (Anne) Bremer, of East Hartford, CT and Eric (Serena) Bremer of Alliance, Nebraska. Beverly was a well-loved grandmother of Heather (Sean) Hall of Roca, NE and Heath (Jessie) Bremer of Seward, NE, as well as Jon Marquez of Lincoln, NE and Daniel Marquez of Lincoln, NE. Beverly was also blessed with six great-grandchildren, Eric and Maxim Hall, Holden, Brayden, Easten and Emersen Bremer.
She began her service as the organist for Hemingford United Methodist Church while pregnant with her eldest son, Bruce Bremer. Three years later, she gave birth to a second son, Eric Bremer. Beverly carried both of her sons to church before she carried them to term.
Beverly was a devoted mother and wife of William F. Bremer until his death in 1970. In 1975, she married Robert J. Crownover, DDS and learned to be his dental assistant. She accompanied her husband on several dental missions to Grenada providing badly needed dental care to that country's most impoverished.
Not content with mere dental missions, she became a regular speaker at the Walk to Emmaus retreats where participants are encouraged to find ways to live out their individual call to discipleship in their home, church, and community. Beverly Crownover displayed a life of devotion to God and inspired her entire family to place their faith in Jesus Christ. She is the redeemed child of the King of Kings and, as such, is a princess. Her crown in Glory is bejeweled with the names of her children, grandchildren, great-grandchildren, and countless others who knew her and now claim the name of Jesus.
Godspeed, Beverly. You are free of the old earthly tent and will claim your new immortal, glorified body on that final day. Until then, you are "leaning on the Everlasting Arms" and gazing on His wonderful face.
Memorial Services will be held on Saturday August 7 at 1:00 at the United Methodist Church in Hemingford. A lunch will be served prior to the funeral starting at 11:30.
Memorials can be given to the United Methodist Church in Hemingford NE.