Monte G. Morrison, 79, passed away peacefully on Sunday, November 14, 2021 at Box Butte General Hospital surrounded by his family.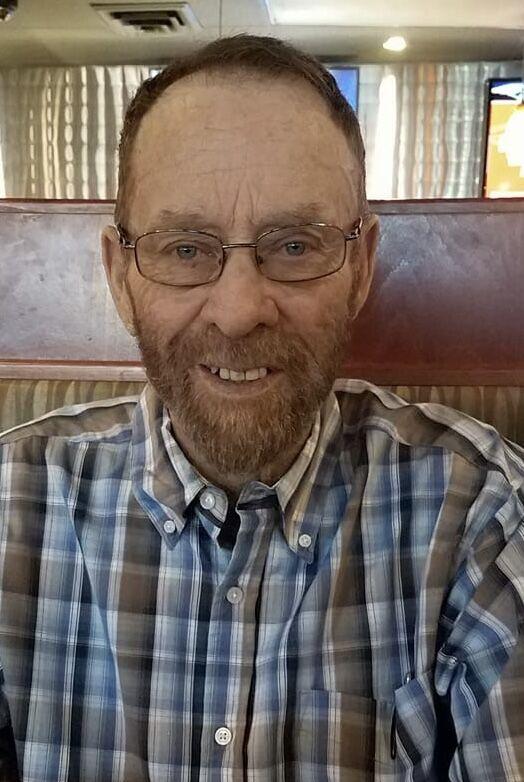 Monte was born December 18, 1941 at St. Joseph's Hospital in Alliance, Nebraska to Paul Andrew and Ruth Augusta (Vogel) Morrison.
He was raised on a farm northwest of Alliance. He attended country school and graduated from Alliance High School in 1959. Shortly after graduation he enlisted in the United States Navy during the Korean Conflict. Monte proudly served in Japan, the Philippines, Hawaii and aboard the USS Lexington until he was honorably discharged in February of 1964.
On December 18, 1966 Monte married the love of his life, Linda Regene Butler in Merna, Nebraska. To this union three children were born, Jodi, Jeff and Jeremy.
Monte was employed with Northwestern Bell and then became a police officer while living in Gordon. When an opening became available, he transferred back to his home town of Alliance, where he and Linda continued to raise their children. He eventually took a job with the Alliance Public Schools and found his true calling. Whether driving the bus to many activities, painting the football field or coaching Babe Ruth Baseball, he loved those kids!
Monte was baptized as an infant in the Immanuel Lutheran Church. Later in life he accepted Christ as his Lord and Savior and was baptized by immersion in the Alliance Berean Church, where he served as an elder for many years. Here he met an extended family that he held very dear.
He is survived by his loving wife, Linda Morrison of Alliance; his daughter, Jodi (Joe) Ringbauer of Alliance and their son Ryan; his son, Jeff (Kris) Morrison of Firth, Nebraska and their children, Grant, Haley, Avery and Allie; his son, Jeremy (Coleen) Morrison of Alliance and their children, Whitney (Matthew) Pinneo, Madisen, Derek, Seth and Jersey; and two great-grandchildren, Tinlee and Kaysen Pinneo. He is also survived by his sister-in-law, Marcia Morrison of Sidney; his brother, Dan (Wanda) Morrison of Alliance; numerous nieces, nephews, cousins; and special friends, Amber (Forrest) Benge of Alliance. He was preceded in death by his parents, his brother Larry Morrison, nephew Andrew Morrison, brother-in-law Curtis Scotton and his sister-in-law, Eulalia Scotton. Monte never met a stranger and cherished all of you!!
A celebration of Monte's life will be held Wednesday, November 24, 2021 at 10:00 a.m. at the Alliance Berean Church. Pastor Glenn Johnson will officiate. Burial with military rites will be in the Nebraska Veterans Cemetery at Alliance. Visitation with the family present to greet friends will be held on Tuesday, November 23, 2021 from 5:00 p.m. to 7:00 p.m. at the Bates-Gould Chapel.
Memorials in Monte's name may be given to the Alliance Berean Church Building Fund, 1639 Emerson Avenue, Alliance, Nebraska, 69301.
Online condolences may be left at www.batesgould.com. Bates-Gould Funeral Home is in charge of the arrangements.