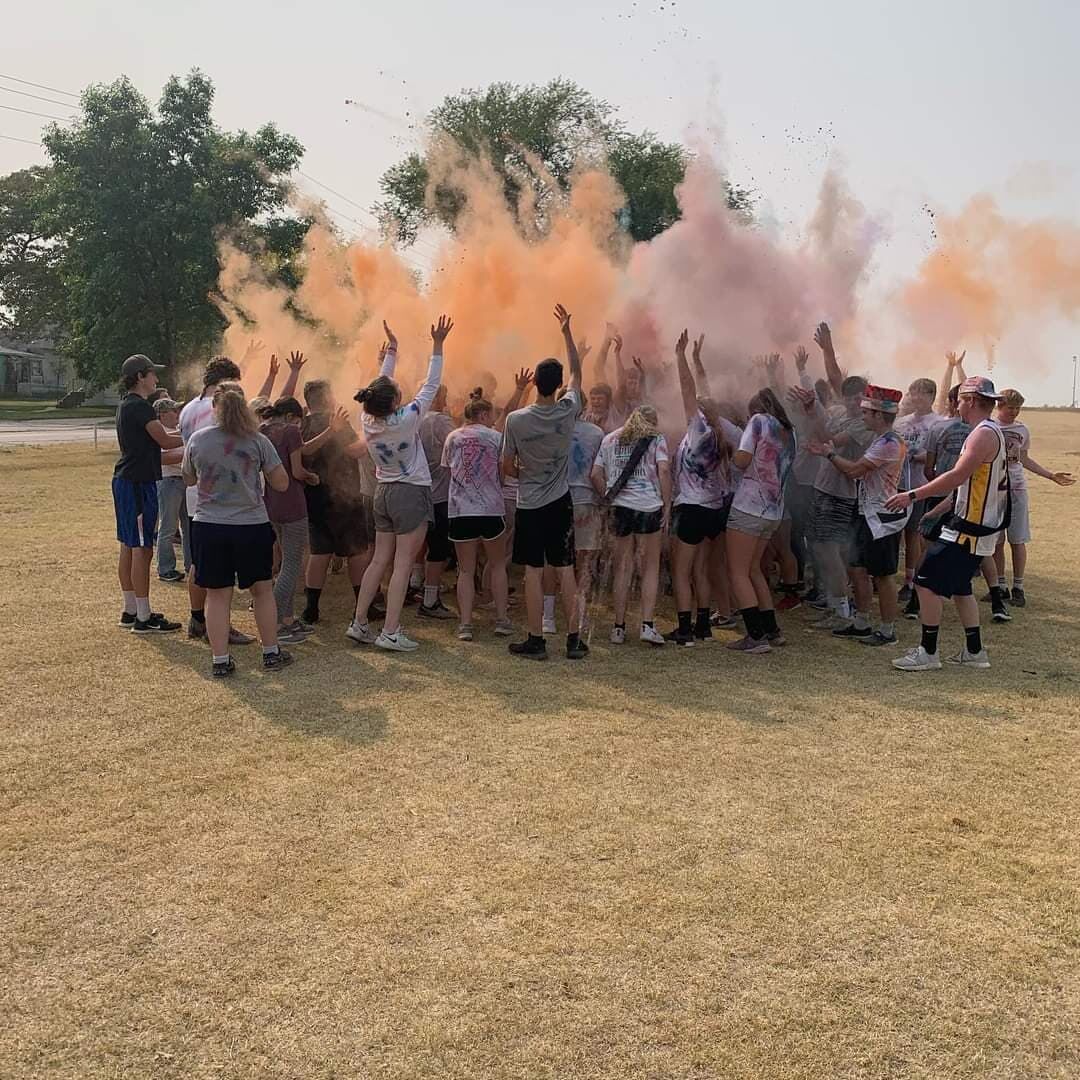 Students and staff at the Hemingford Public Schools will be taking a step back in time next week; no doubt bringing a little nostalgia to staff members. Homecoming week starts on Monday, Sept. 20 and this year's theme is 80's Arcade!
Come dressed in your best 80's themed outfit
Coronation will be at 2:53 p.m. at the Fair Grandstands
Grades 7-12 will be decorating the school following:
Senior Class theme – Super Mario Brothers
Junior – Pac-Man
Sophomore – Centipede
Freshmen – Galaga
Eighth grade – School Spirit
Seventh grade – Donkey Kong
Burning of the H and bonfire in the evening in front of the Grandstands
JH Volleyball game at Rushville – 4:30 p.m.
Show off your USA Pride by wearing RED, WHITE, & BLUE!
Senior lass theme – red
Junior – black
Sophomore – pink
Freshmen – purple
Eighth grade – green
Seventh grade – white
The always fun color run will take place in the afternoon at the golf course
Olympic Day and hill slide will follow behind the school
School will be dismissed at 1 p.m.
Varsity Volleyball Triangular at Bridgeport – 5 p.m.
FFA Meeting in the Red Zone – 7 p.m.
Have some fun by dressing as either a jock or a nerd
Cross Country JH Invitational at the Gordon Country Club – 4 p.m.
JV Volleyball at Home – 4 p.m.
Cross Country Varsity Invitational at the Sand Ridge Golf Course in Rushville – 4:30 p.m.
JH Football at Bayard – 5 p.m.
Varsity Volleyball at Home – 5 p.m.  
School Spirit Day! Students can wear their Bobcat uniforms or school colors. Or show off their team spirit for the Huskers or their favorite team.
The Pep Rally will take place during 8th period which starts at 1:22 p.m. in the gym
Homecoming Dance from 8:30-11:30 p.m.
Bobcat Varsity Football at Home – 5 p.m.