Whether a freshly baked Runza tastes better in the stands of Memorial Stadium than, say, at your dining room table might be a matter more suited for psychologists than gourmands. 
For one, the thousands of Runzas sold at Husker football games are prepared no differently, according to Runza renaissance man Trent Vargason.
"Maybe it's a mental thing," said the Runza IT director who also helps oversee other facets of the restaurant chain, including its yearly operation to put warm Runzas into hungry customers' hands at Memorial Stadium. "You're enjoying a Runza when you're watching a live football game."
Either way, those hamburger-and-cabbage-stuffed bread pockets, which have become a staple of Memorial Stadium fare for decades, still taste just as great. Add in a cold souvenir cup of Pepsi or a warm slice of Valentino's pizza -- don't forget the more than 80,000 red-clad fans -- and you have a recipe for one heck of a gameday experience.
"It's cool," said Vargason. "Everybody knows Runza."
Getting ready for a Husker game starts with some logistical prep work on Thursday. Then, the night before the game, workers at Runza's Lincoln locations will churn out the sandwiches to be shipped to Memorial Stadium.
Come Saturday, dozens of workers will bake the Runzas on-site and wrap them before they're distributed to vendors around the stadium. Sen. Ben Sasse, himself, was even known to strap on a vendor's box and sell them.
Just how many are sold in a given week depends on a lot of things, such as game time, but Vargason said it's anywhere from 10,000 to 15,000. He consults with data from previous years and the factors that might dictate a customers' appetite to make sure they have enough Runzas on a certain gameday -- or not too many.
His biggest fear, however, is having no Runzas left at all.
"One of my tasks is to make sure we never run out," said Vargason. 
Although they're never sold-out, Vargarson said there might be a certain section that won't have them for a while, which he has to look out for.
If fans are not in the mood for a Runza, they can turn to Valentino's pizza, another prized Memorial Stadium delicacy. The company began selling it by the slice at games in the early '90s, said Tom Harrison, general manager of Premier Catering, the division of Valentino's that oversees the Husker gameday operation.
The operation has grown from then, with thousands of slices of warm hamburger-and-cheese pizza sold in a year.
Preparing all those slices starts with getting supplies ready midweek, Harrison said. Then, on gameday, dozens of Valentino's employees from Lincoln and Omaha stores descend on Memorial Stadium to make, bake, slice and box the pizzas.
That work happens in three production kitchens scattered throughout the stadium. From there, the pizzas are distributed to the 60 to 70 vendors who will hawk the boxed slices up and down the aisles.
On an average gameday, they'll sell about 20,000 slices, although that depends on a lot of variables — the time of game, the weather and, well … how the team is doing.
Do the math and that's nearly 140,000 slices a year — and a lot of exposure for Valentino's.
"I think from a marketing standpoint, this is probably one of the greatest things we do," Harrison said.
A selection of the most delicious dishes at Lincoln restaurants
Meztli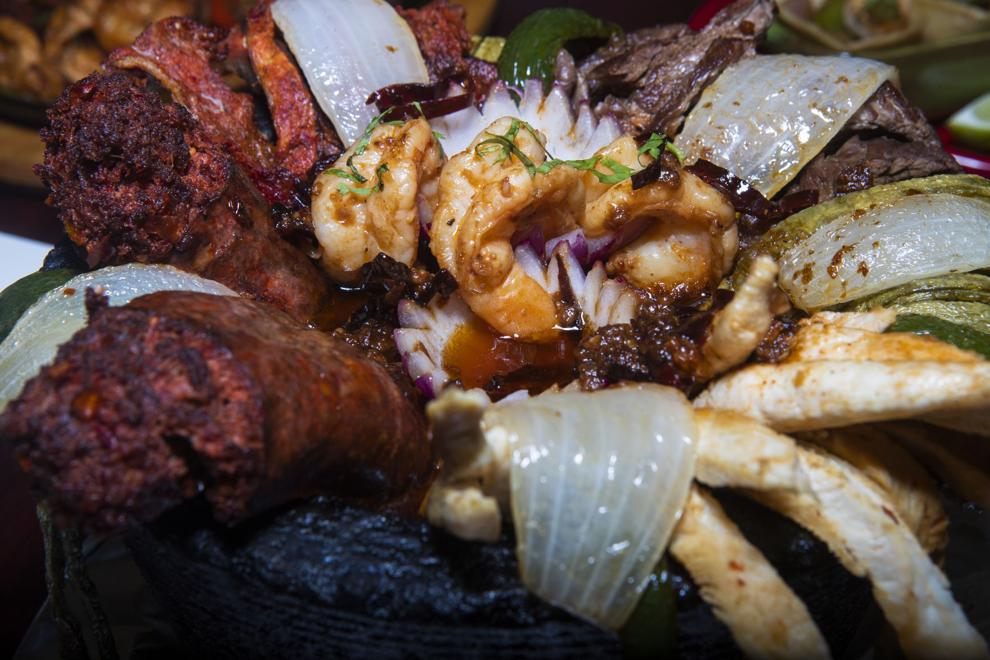 UnbeWingable
Good Evans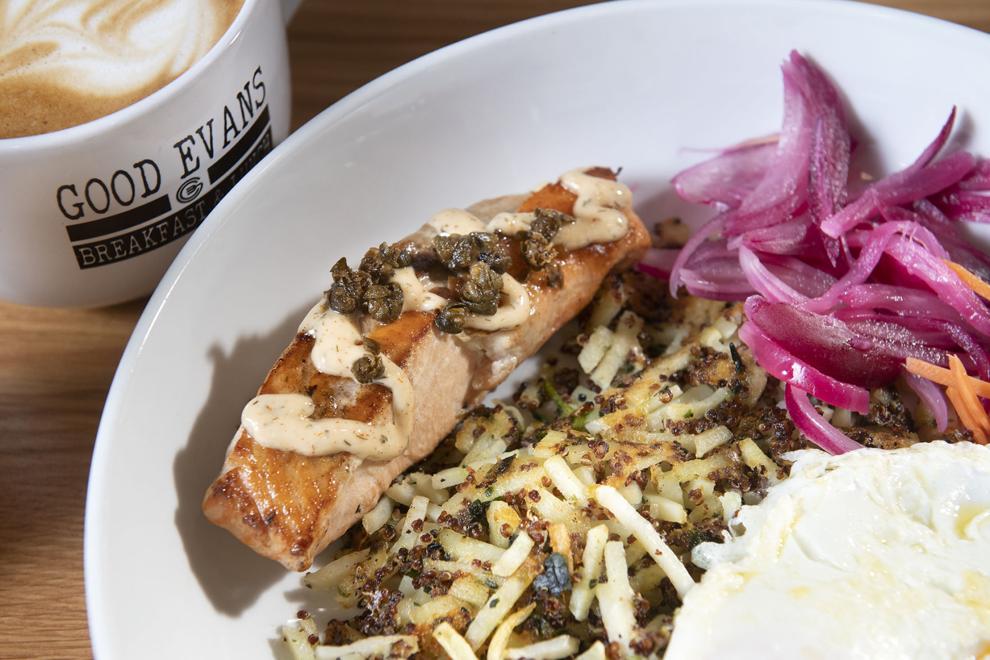 Mughil's Indian Cuisine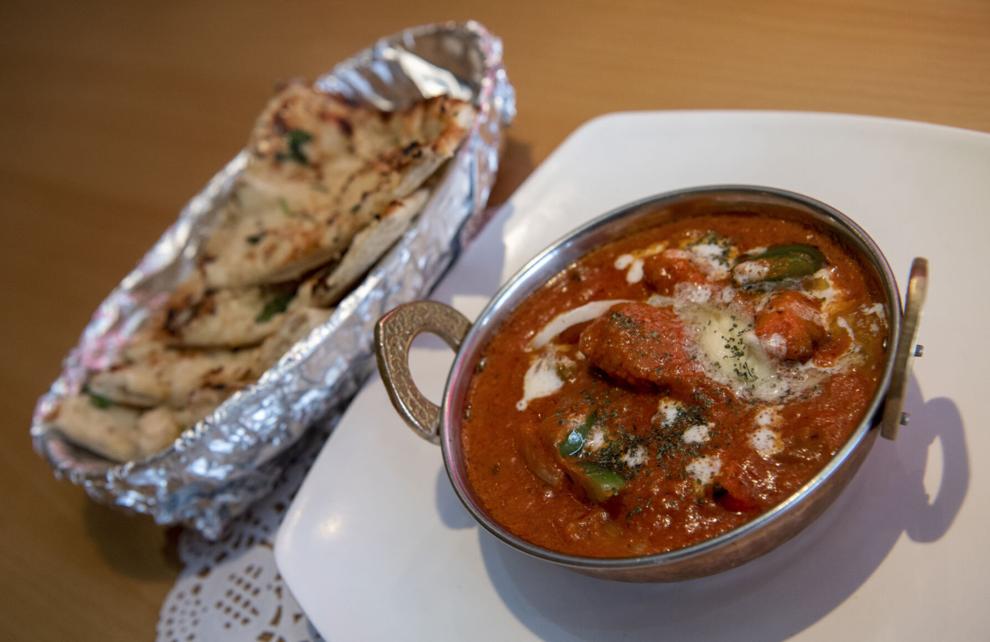 Nitro Burger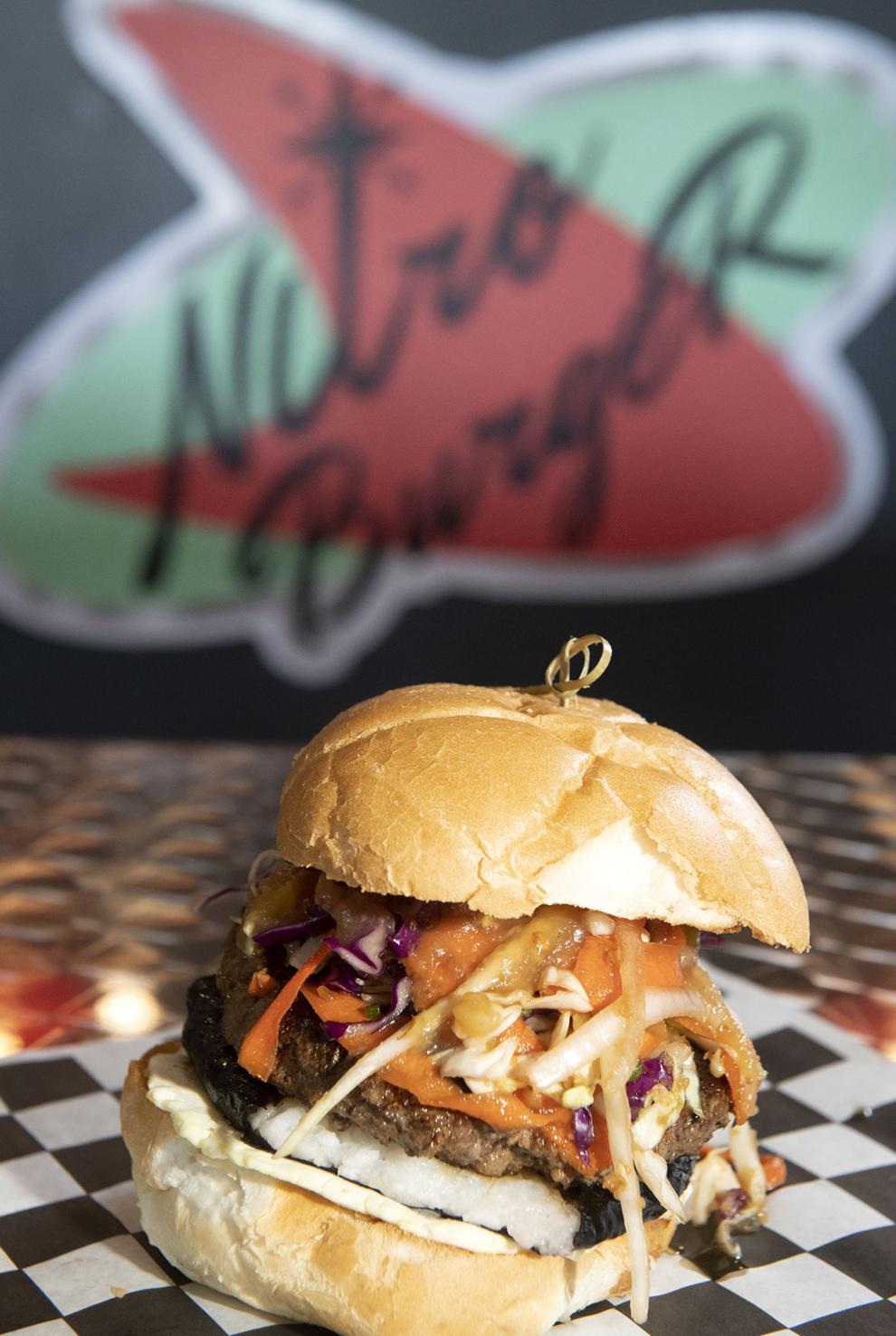 Rutabaga's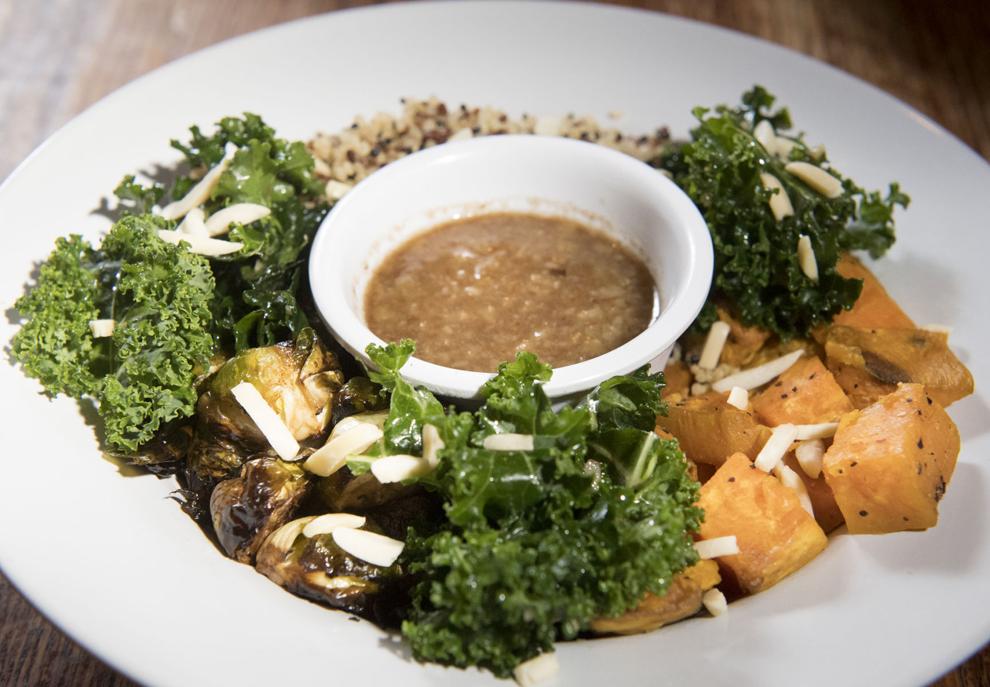 Boitano's Lounge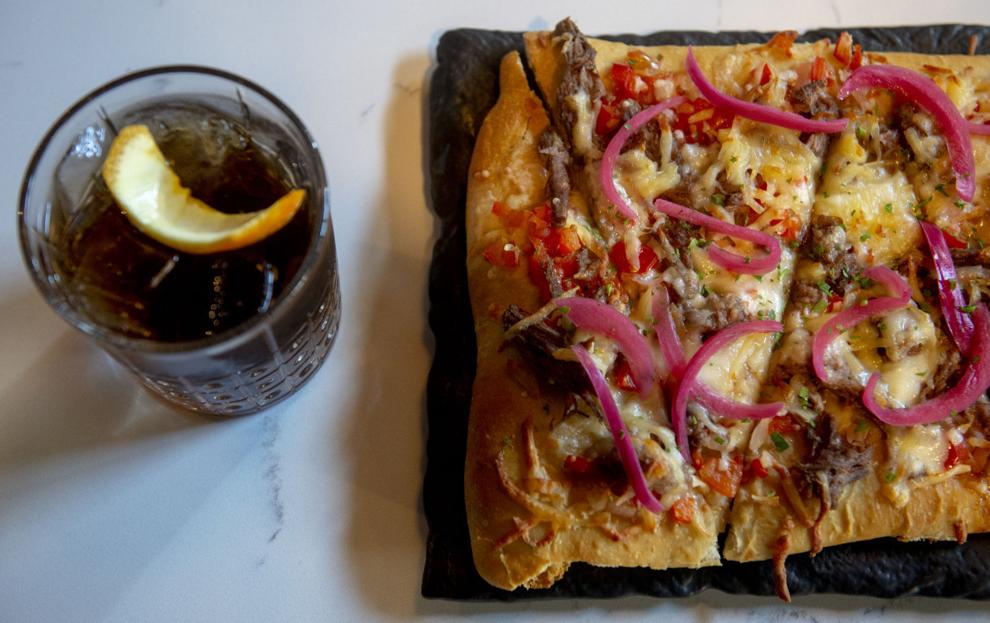 Toast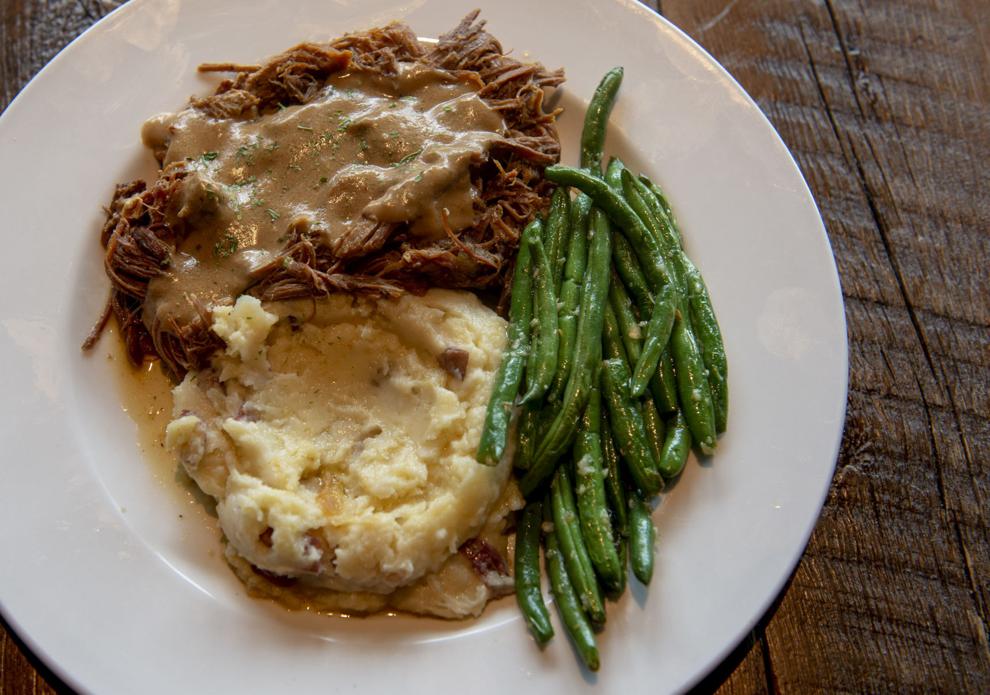 N Zone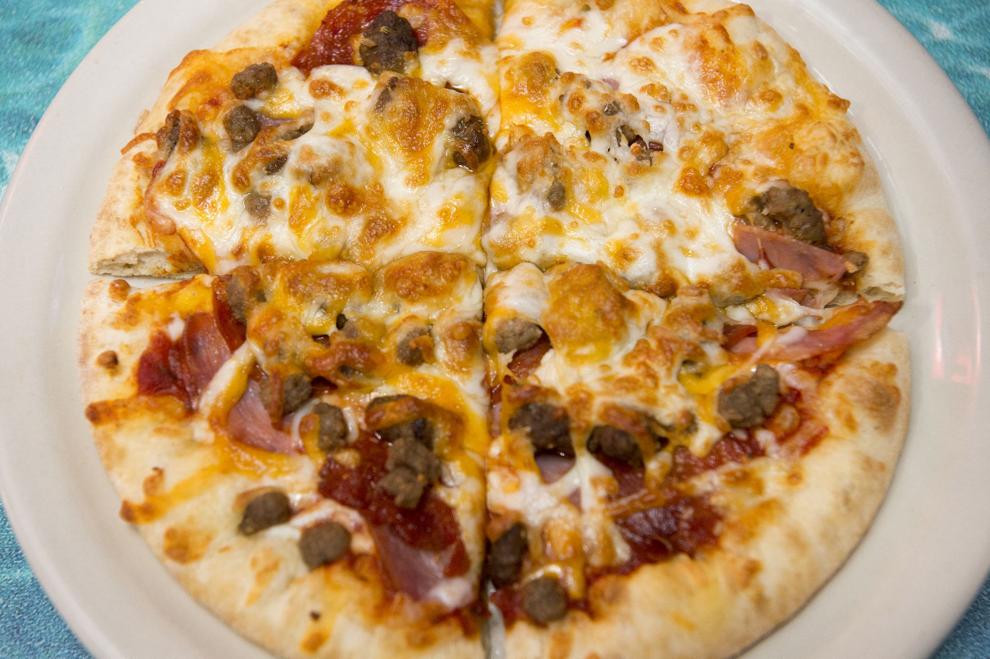 Tavern 180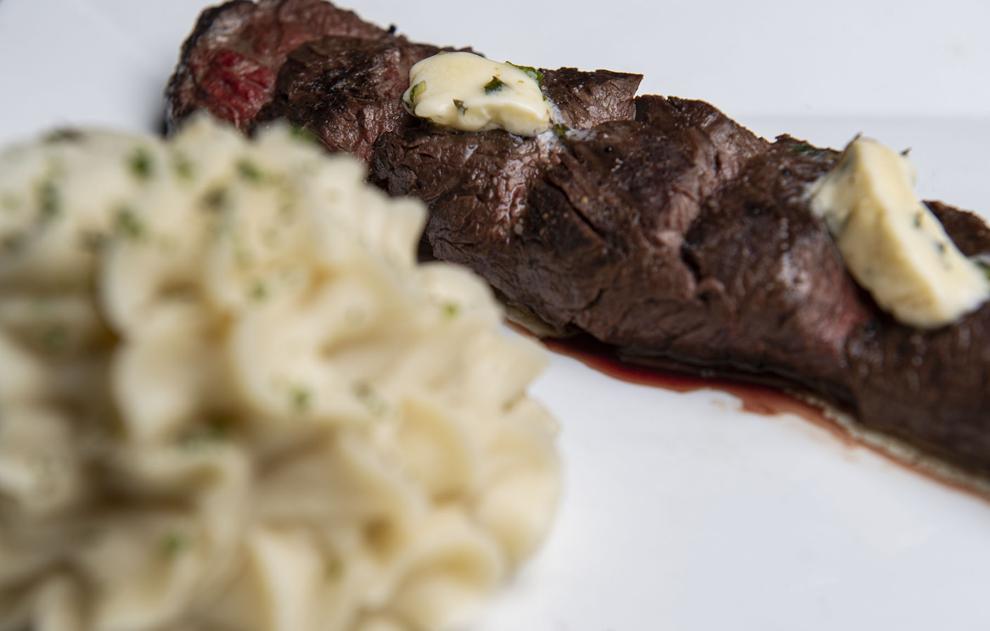 Legends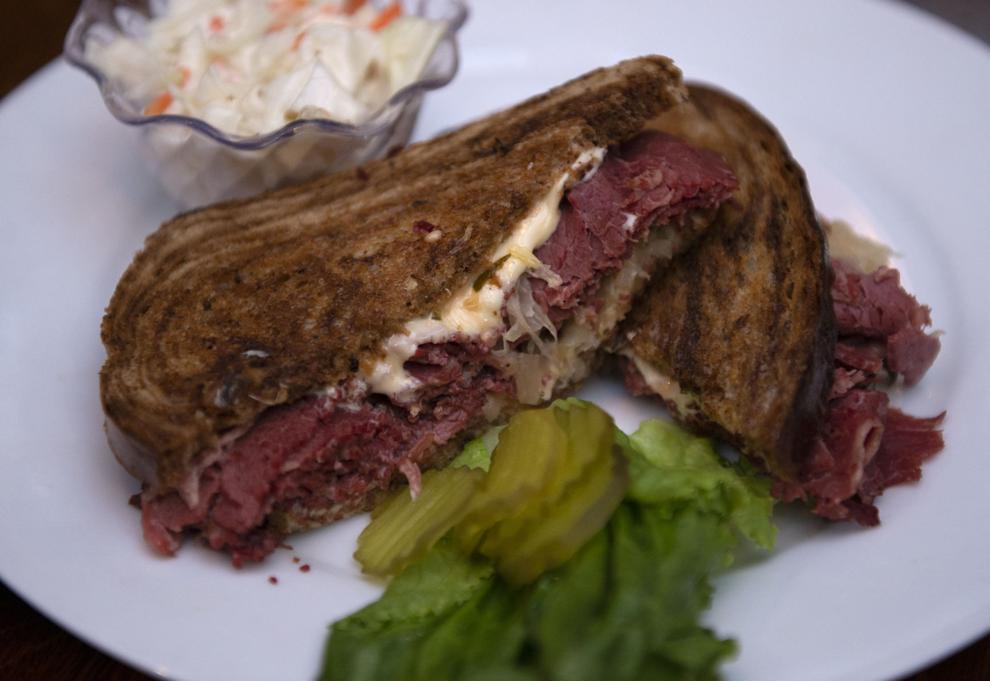 Yia Yia's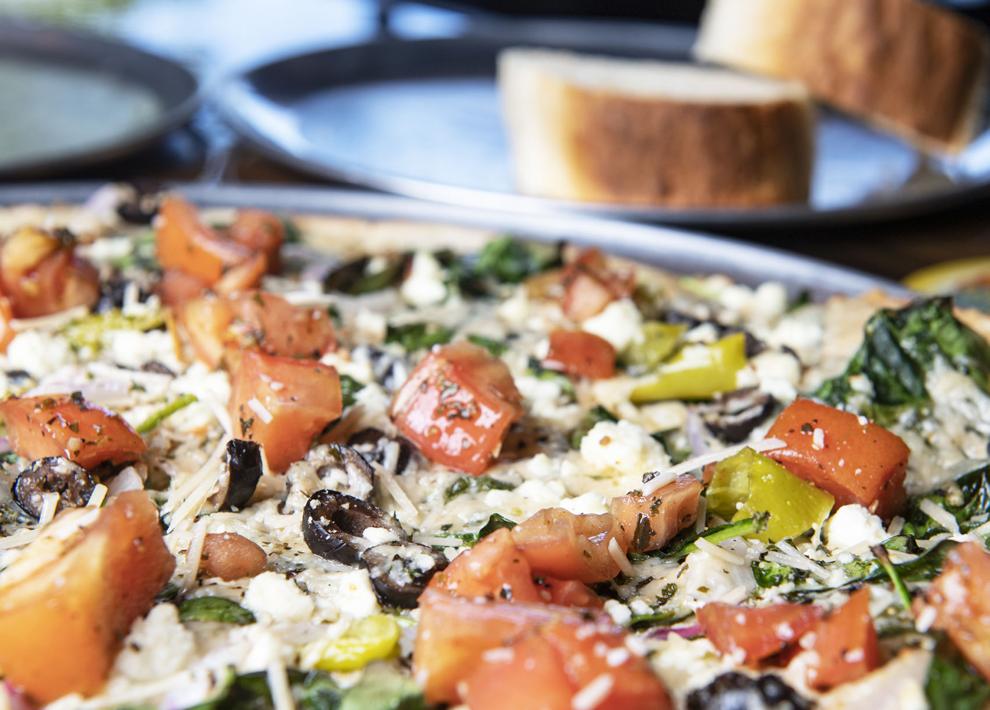 Shokunin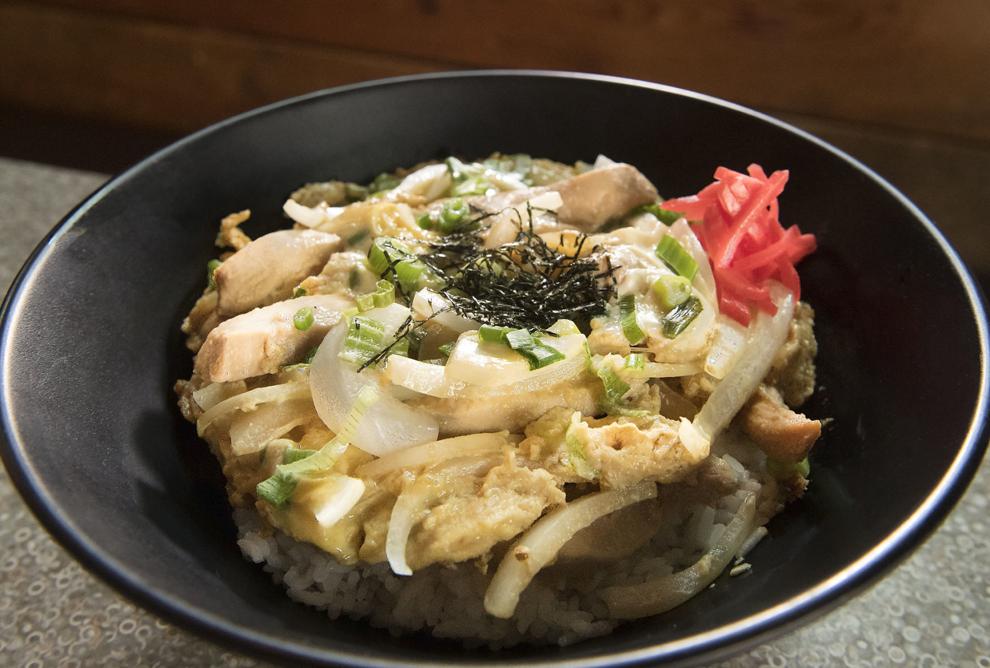 Seyo Thai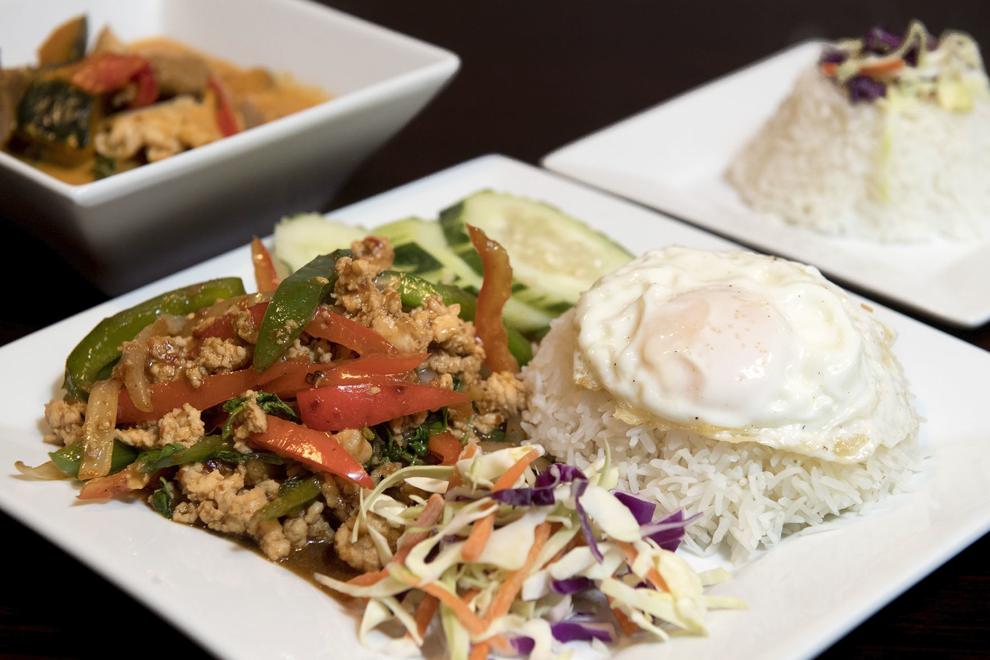 Sebastian's Table and Eleanora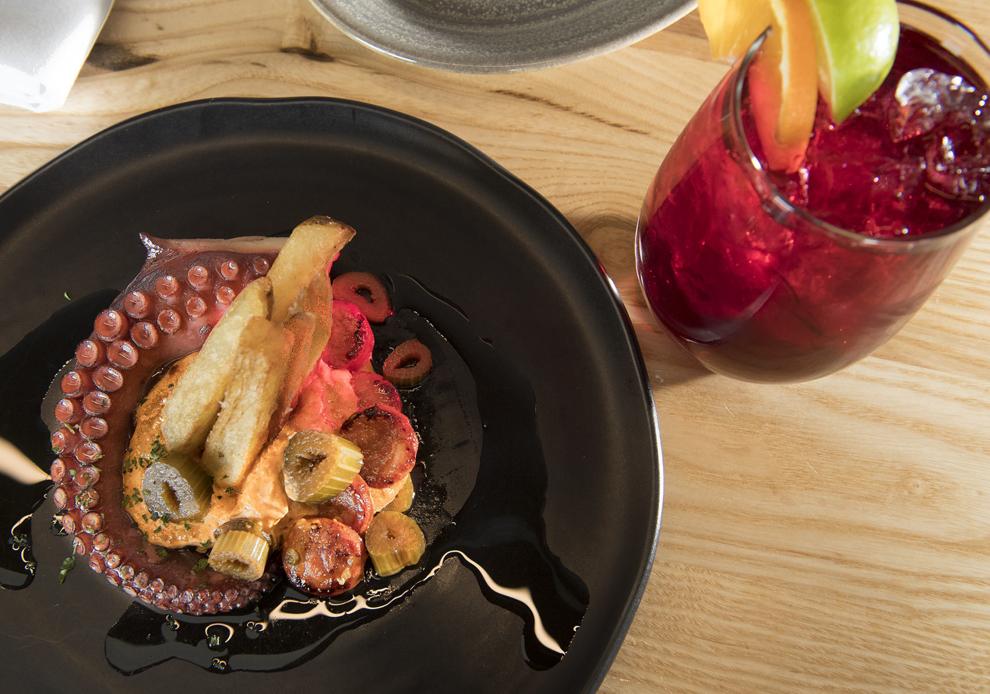 Koen Japanese BBQ and Sushi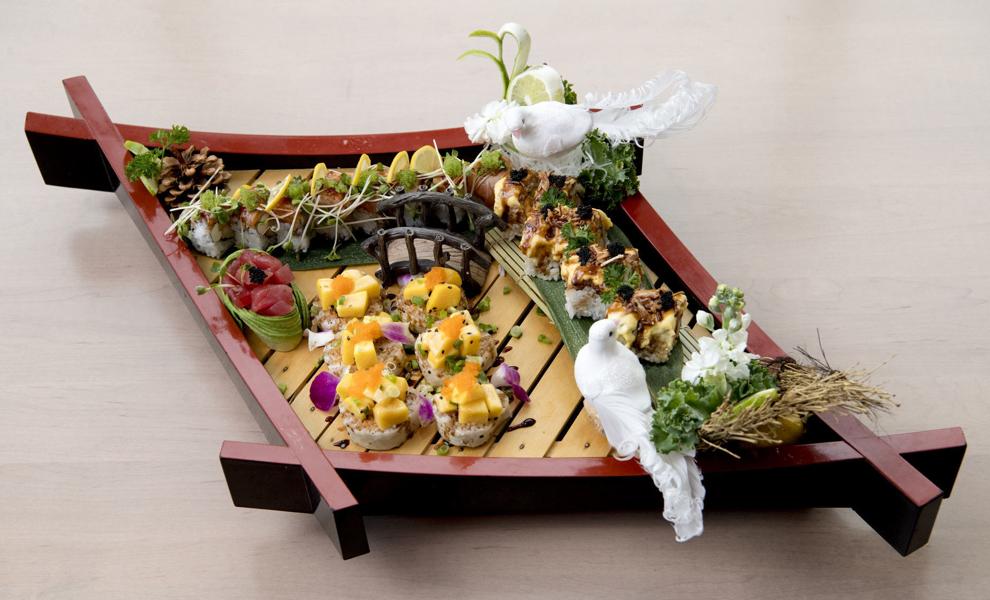 The Normandy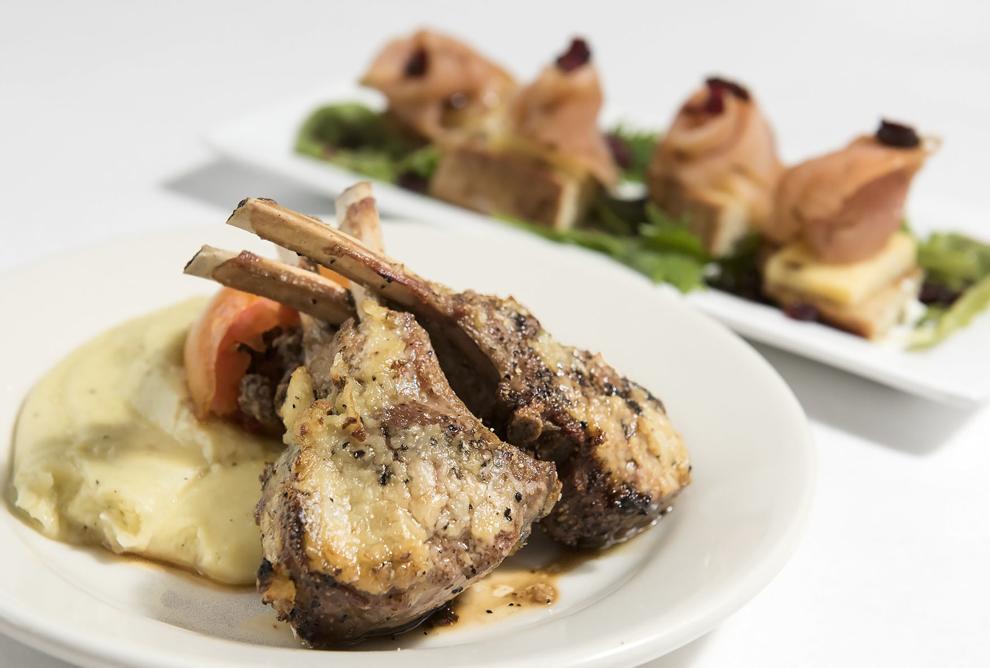 Leadbelly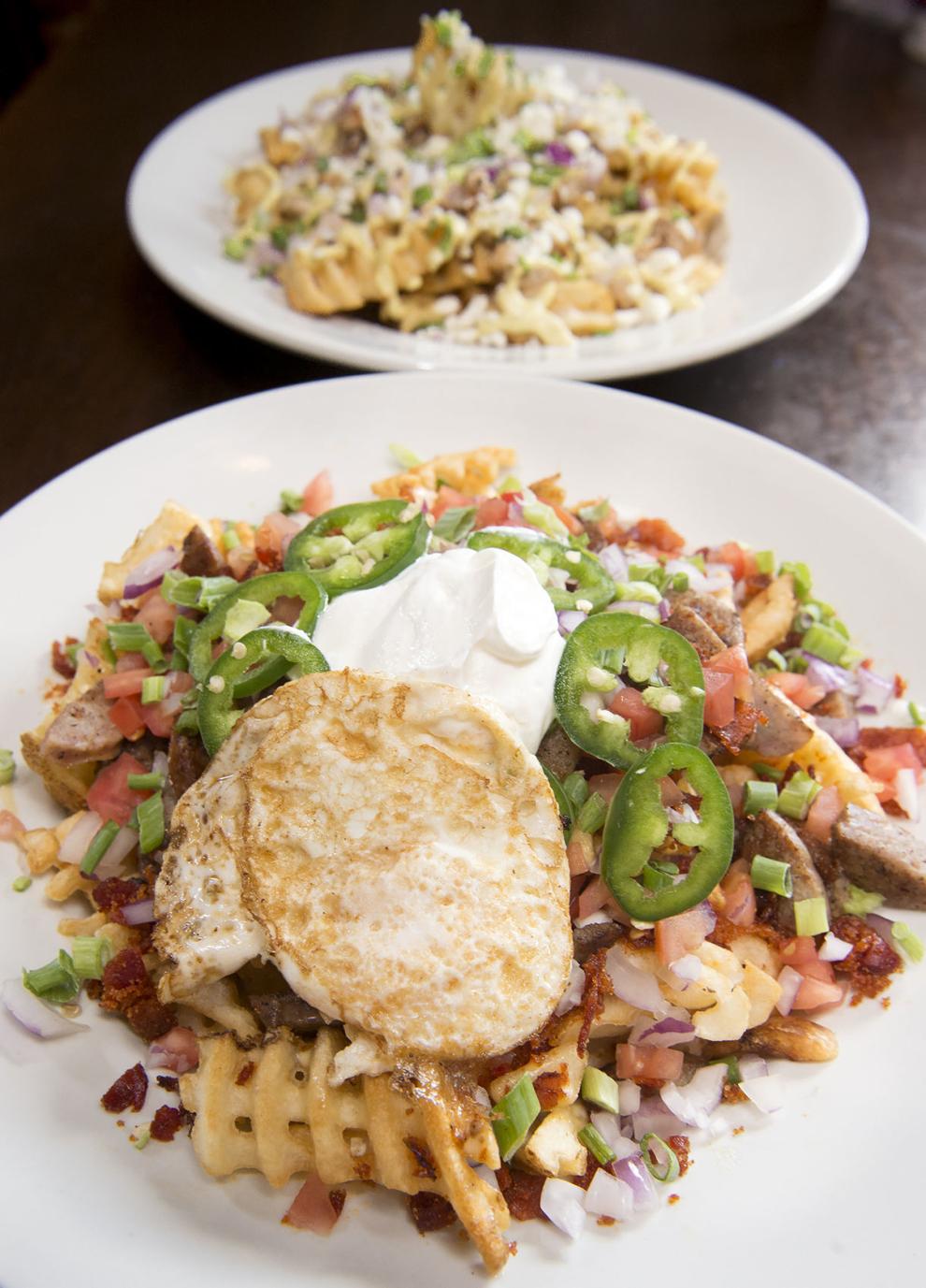 Mulberry BBQ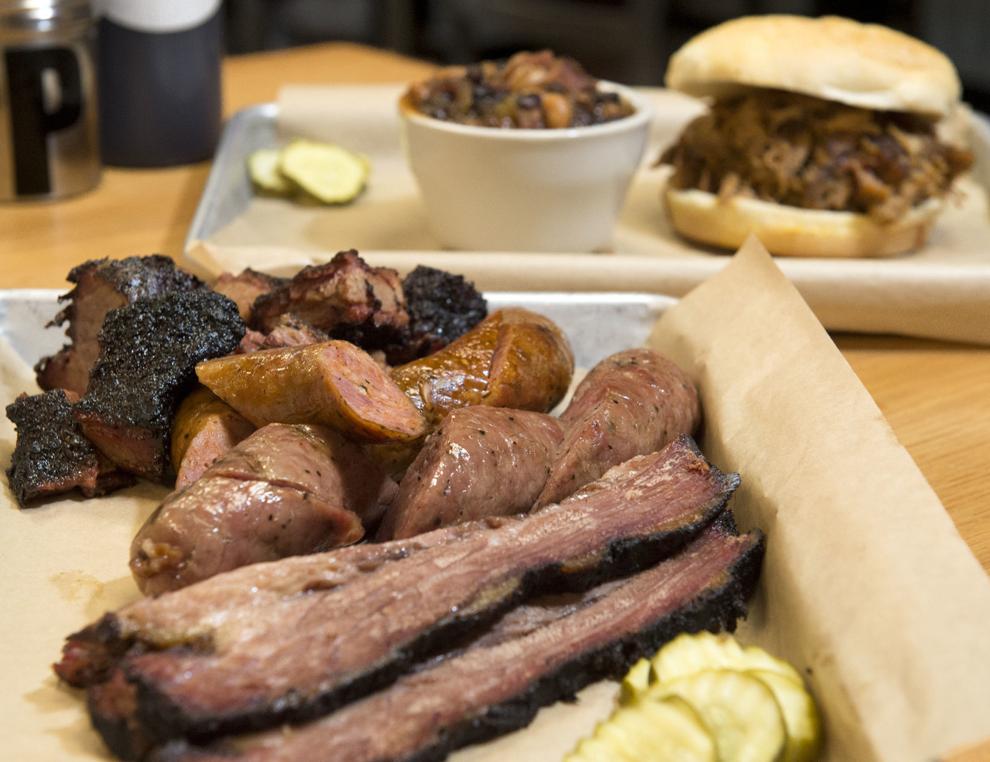 McAlister's Deli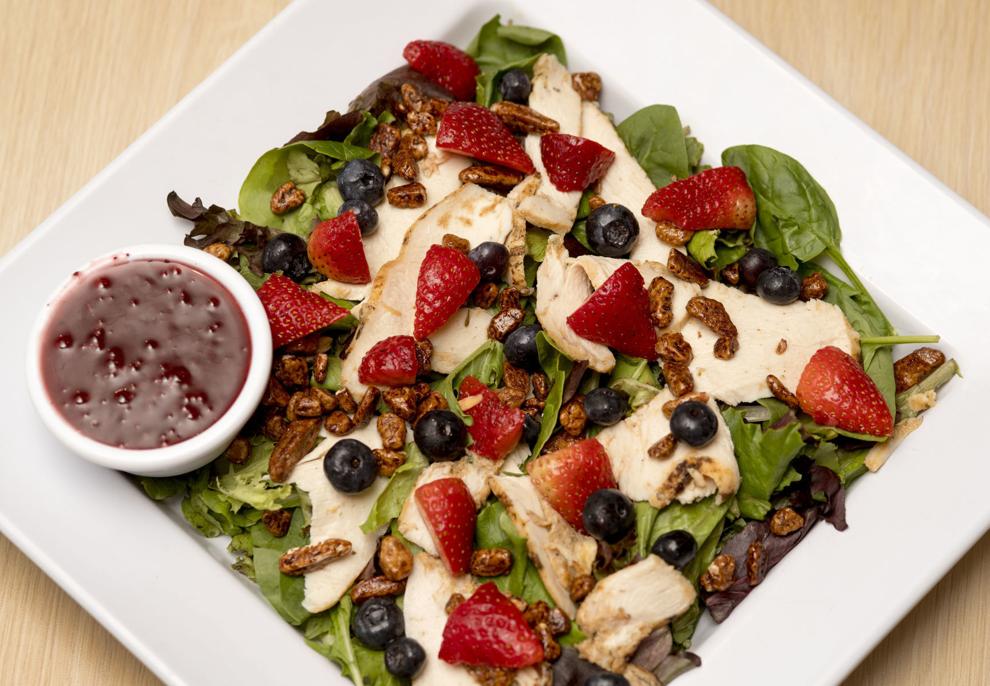 Blaze Pizza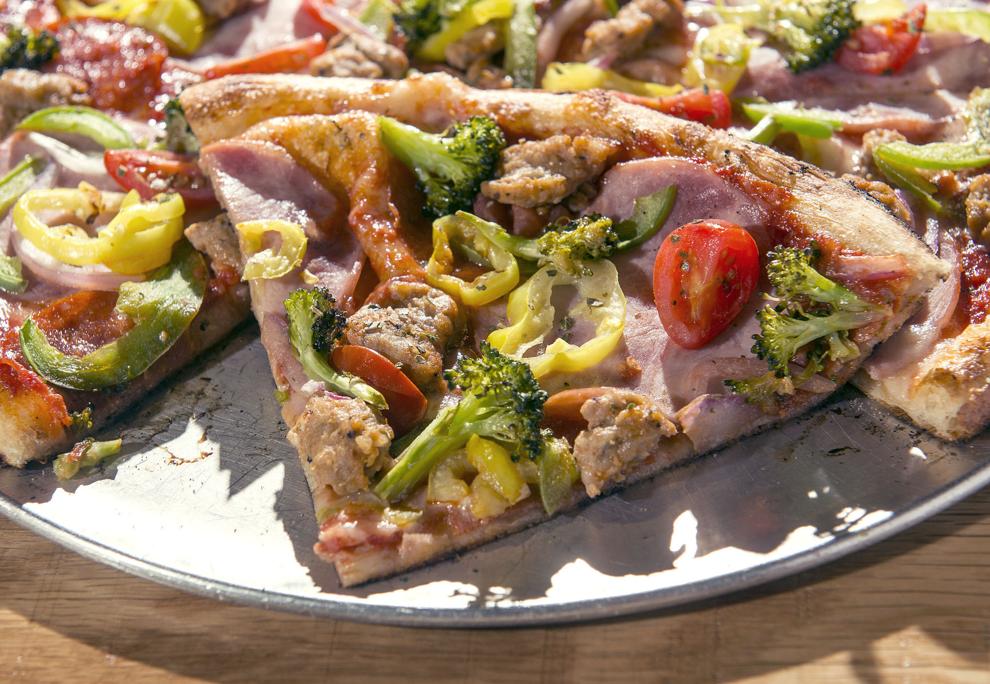 Mi Tierra Family Mexican Restaurant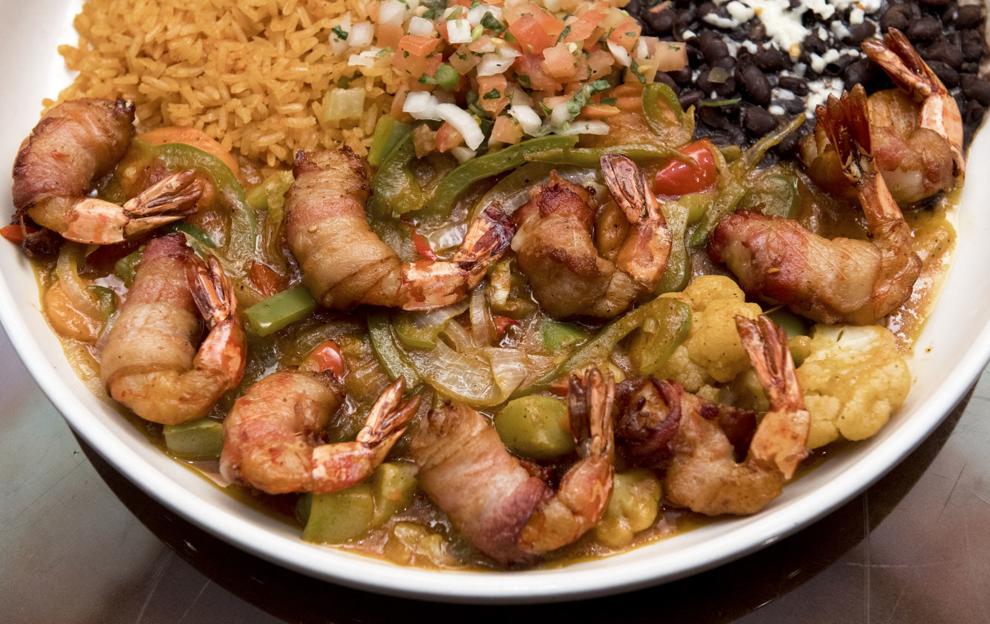 Sultan's Kite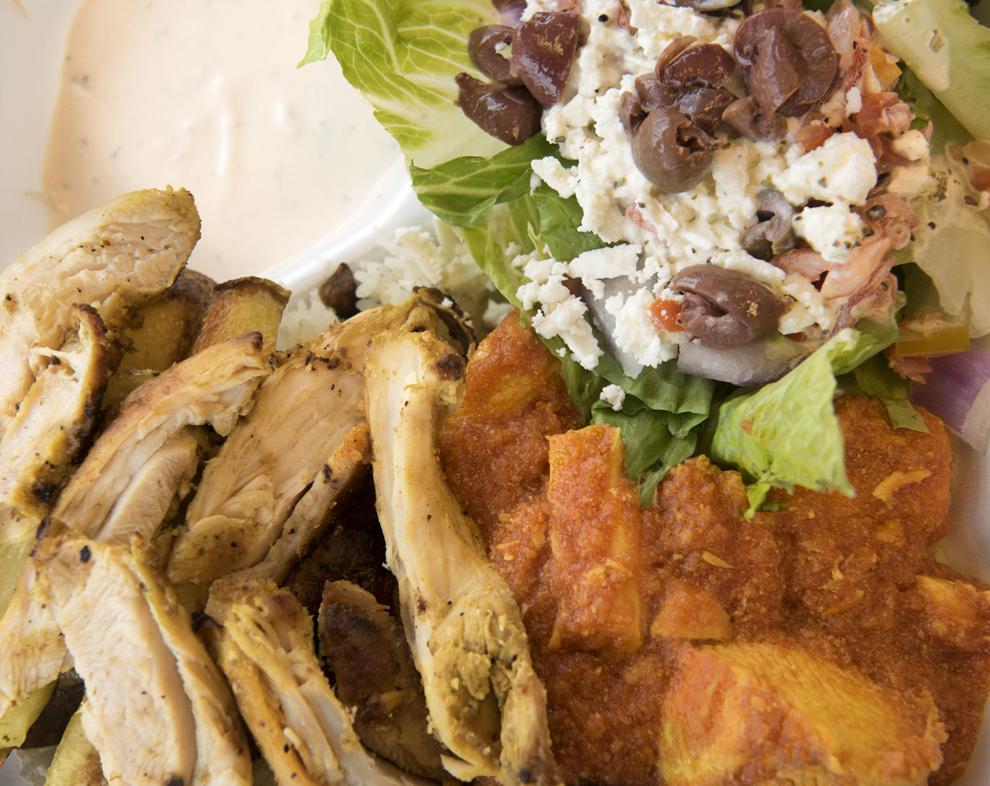 Screamers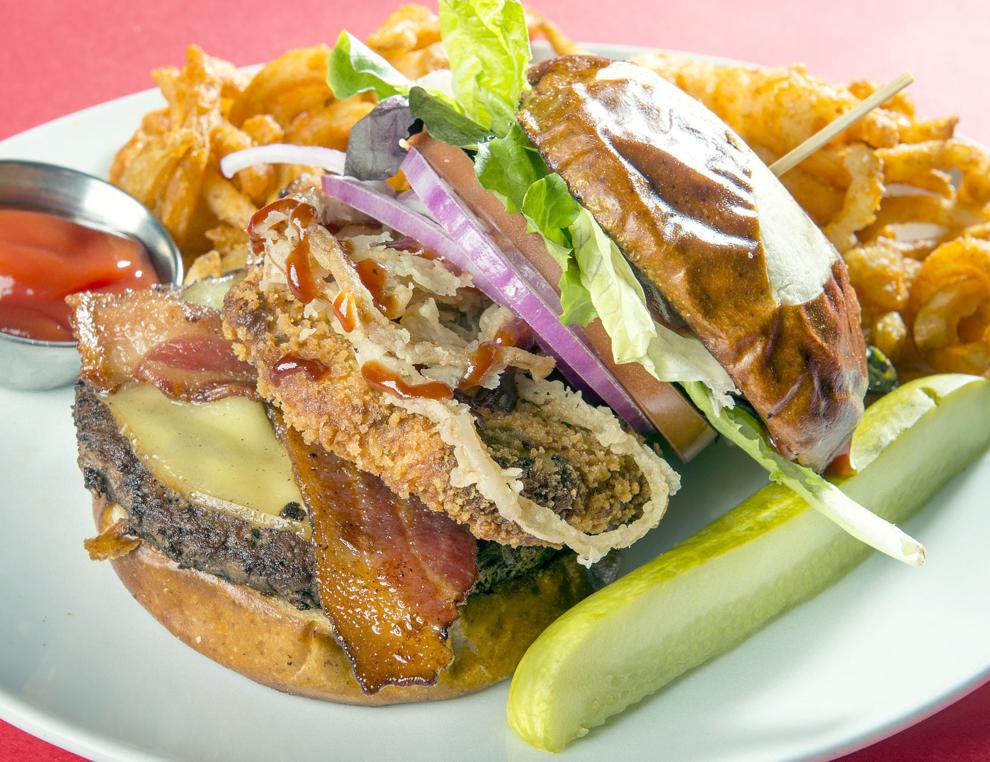 Vung Tau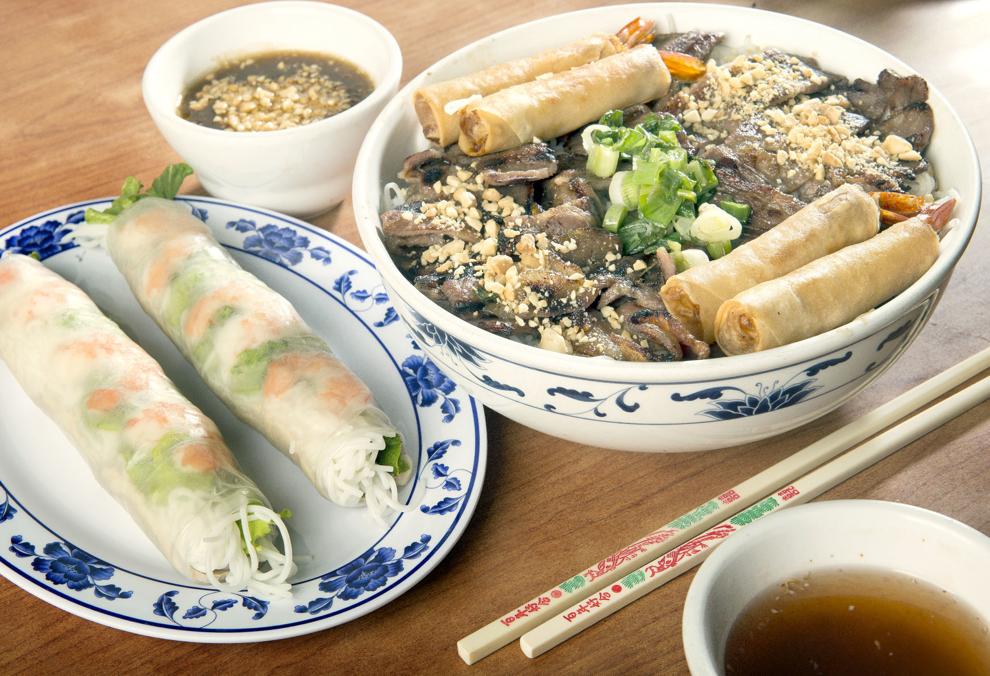 Hacienda Real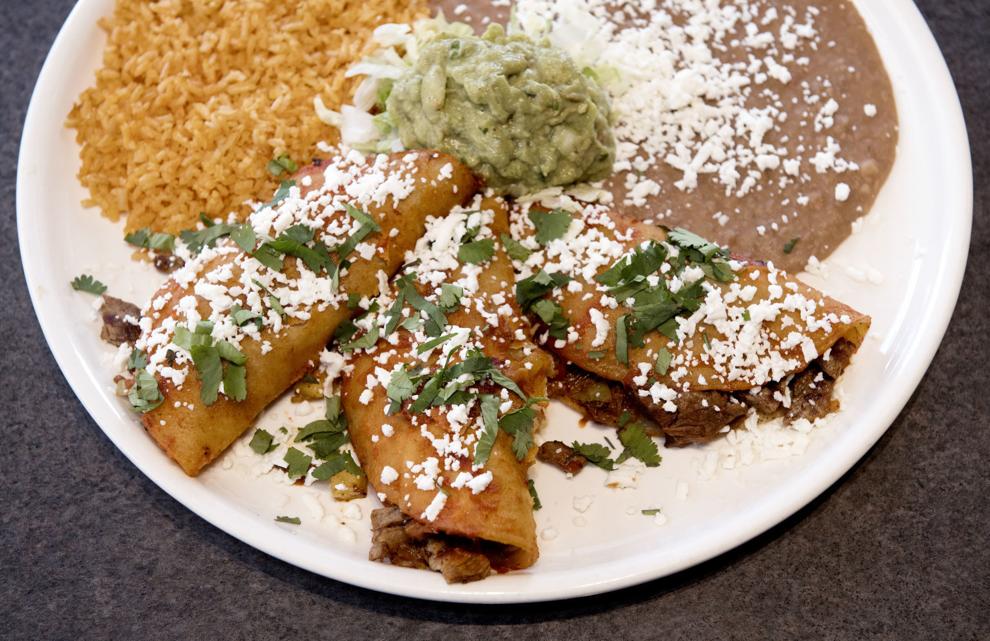 Korea House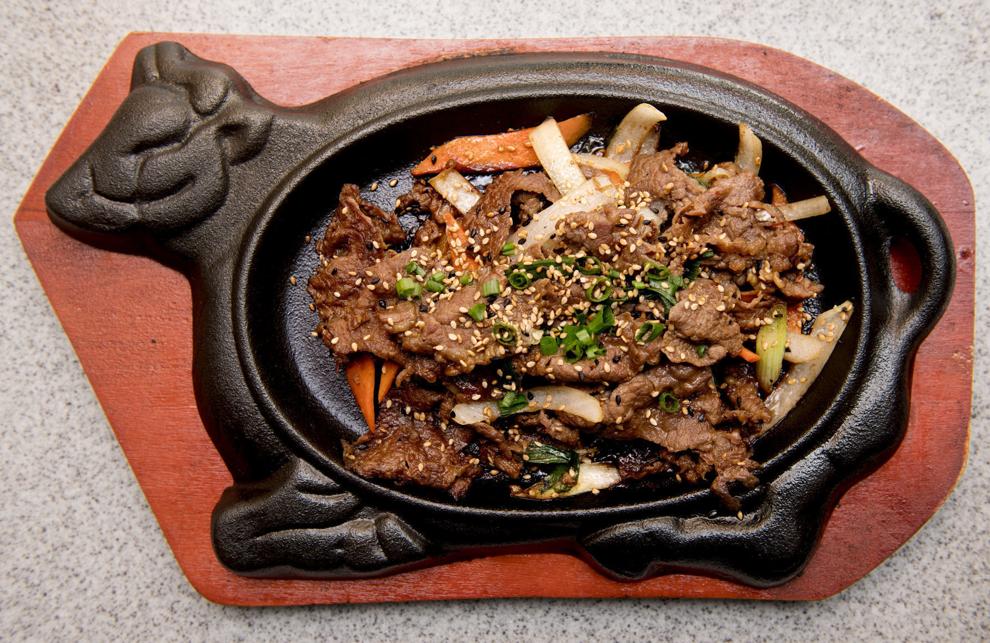 Phat Jack's BBQ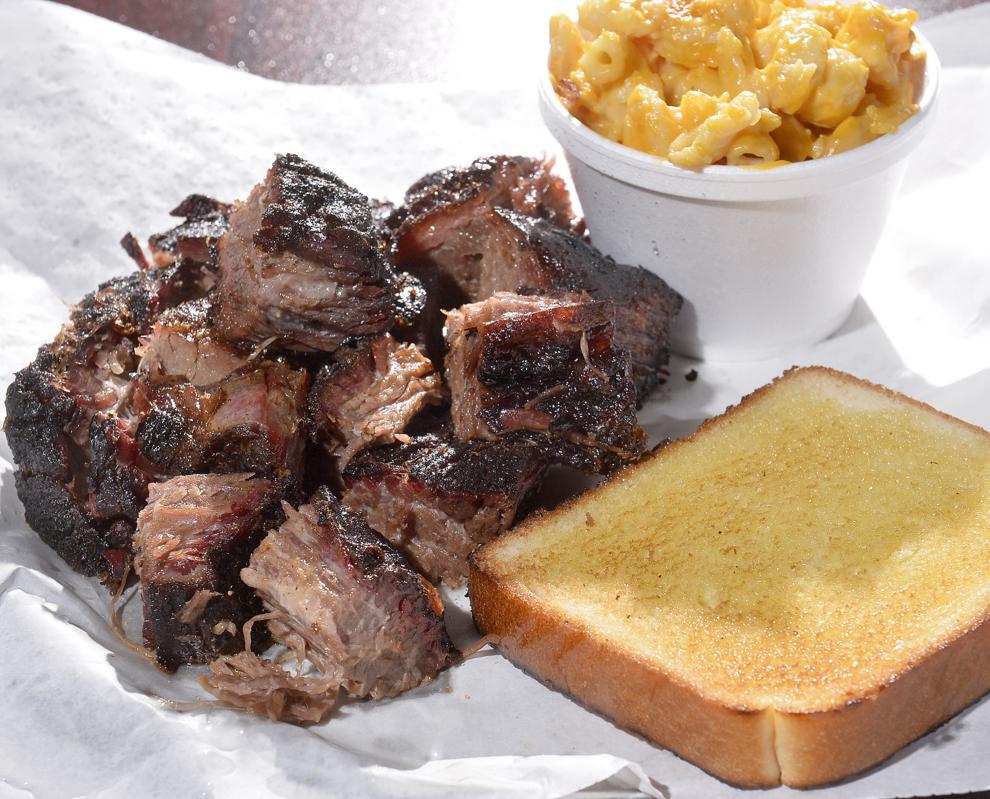 The Parthenon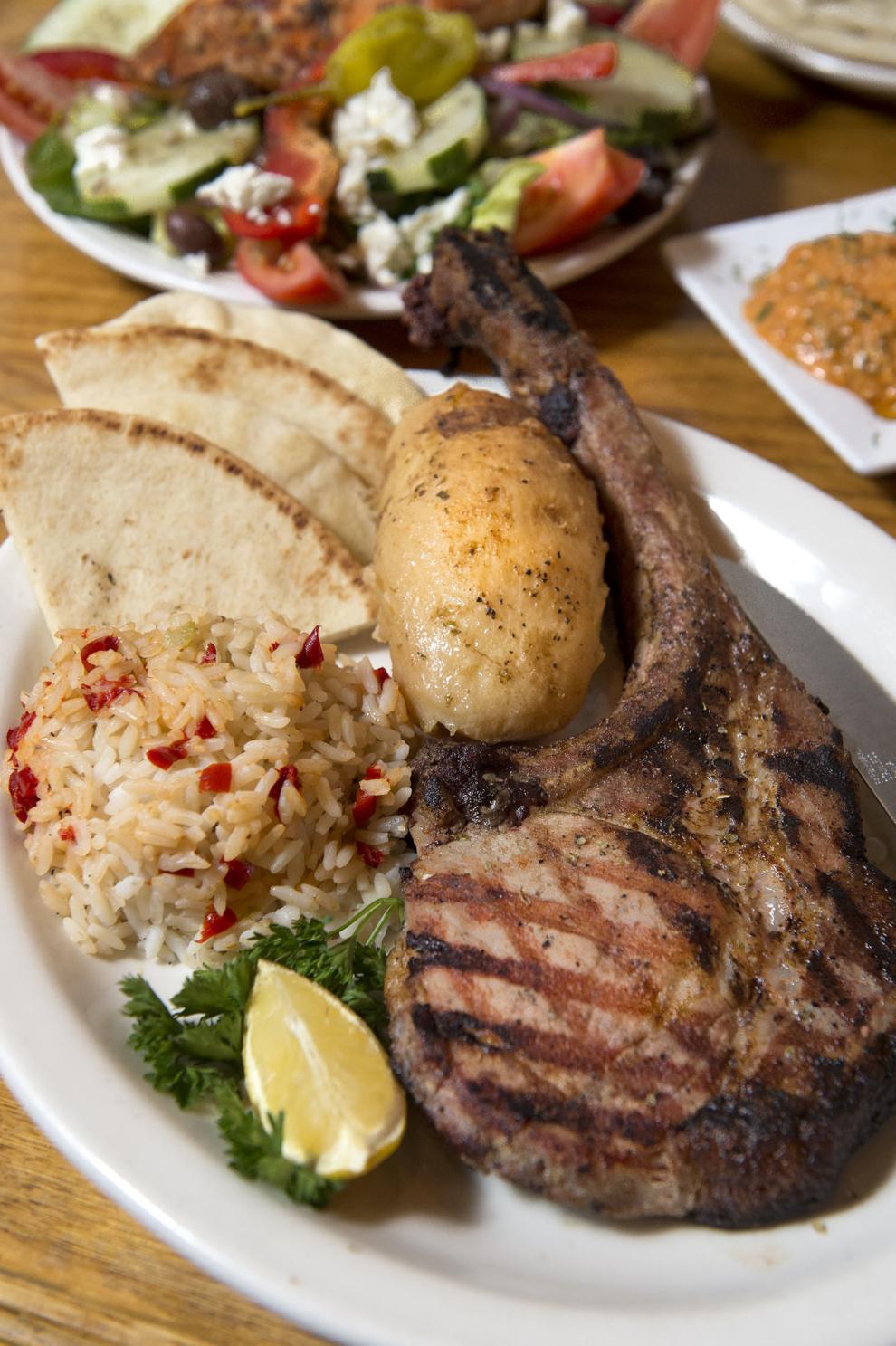 Stur 22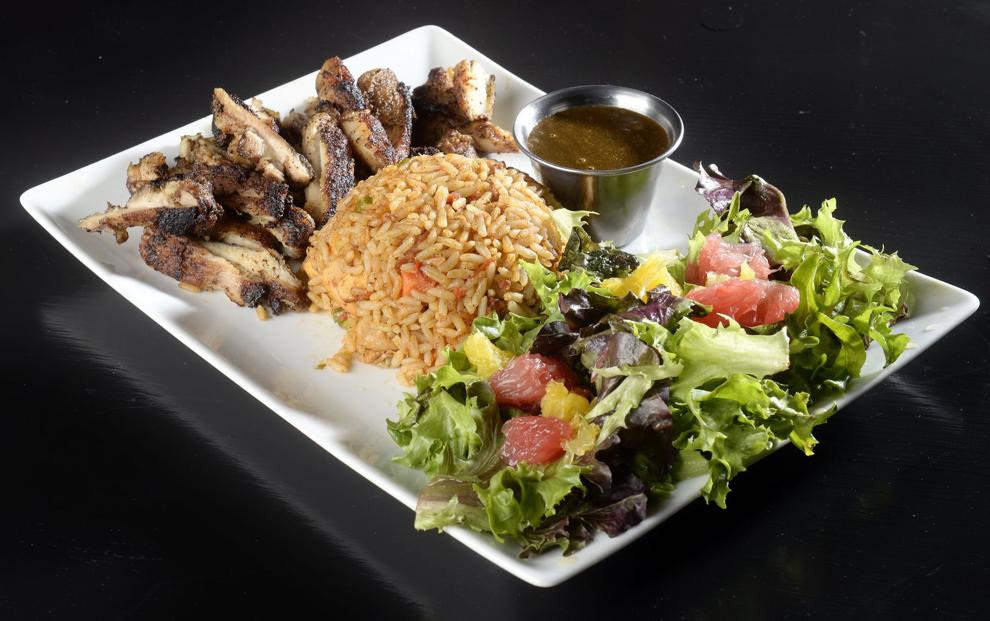 Piedmont Bistro by Venue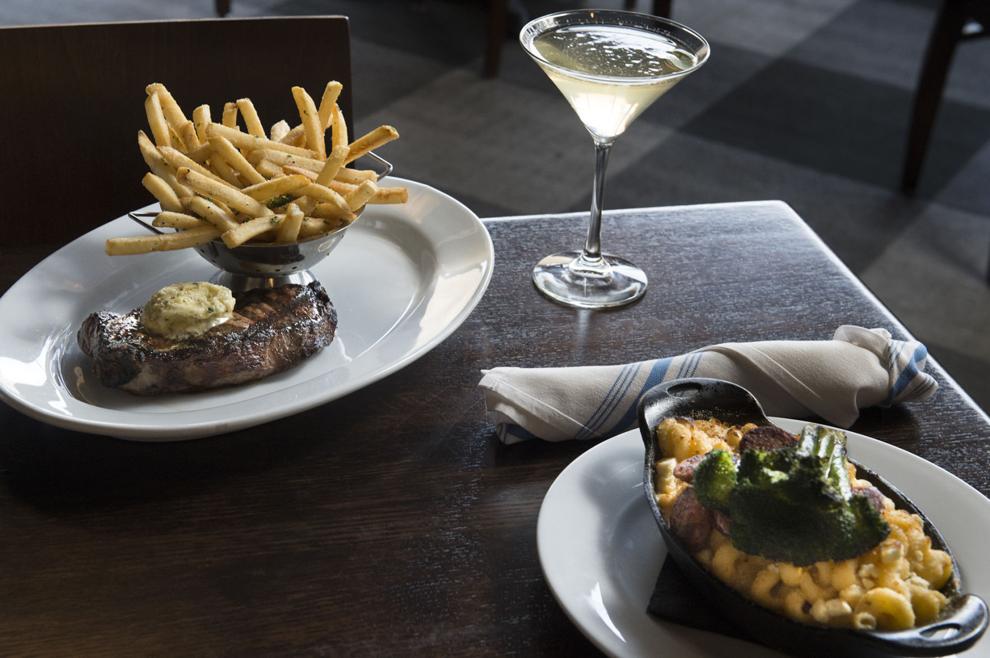 The Rabbit Hole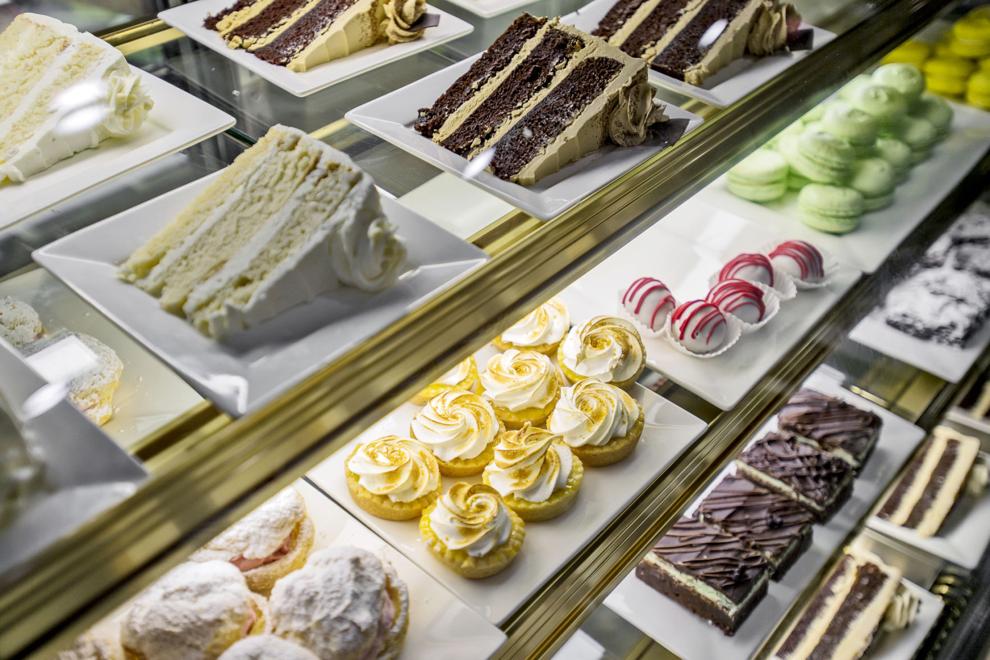 Valentino's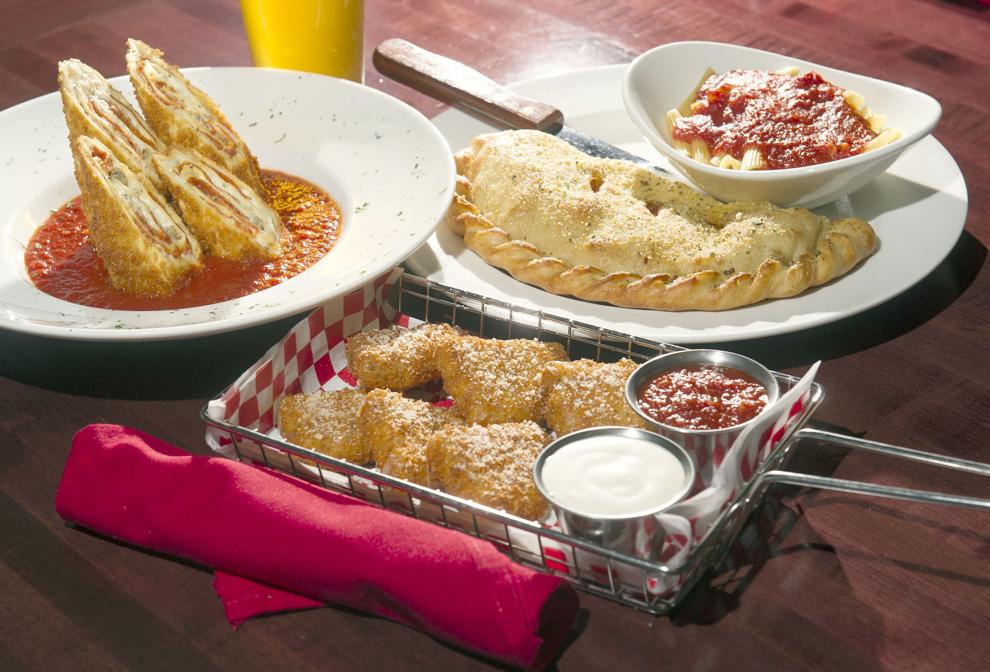 The Hub Cafe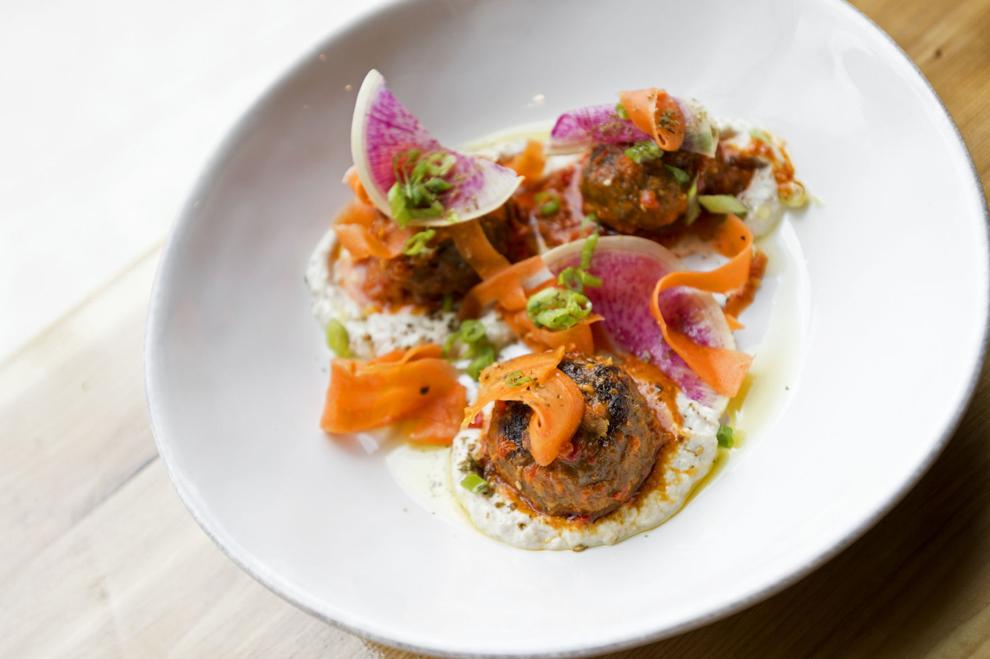 Perfect Diner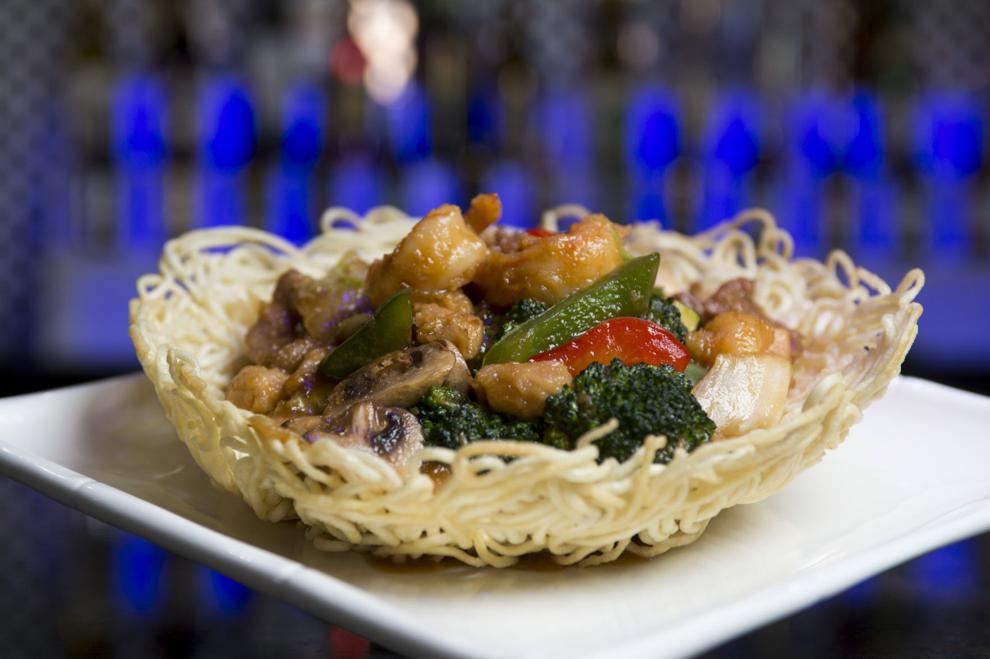 Copal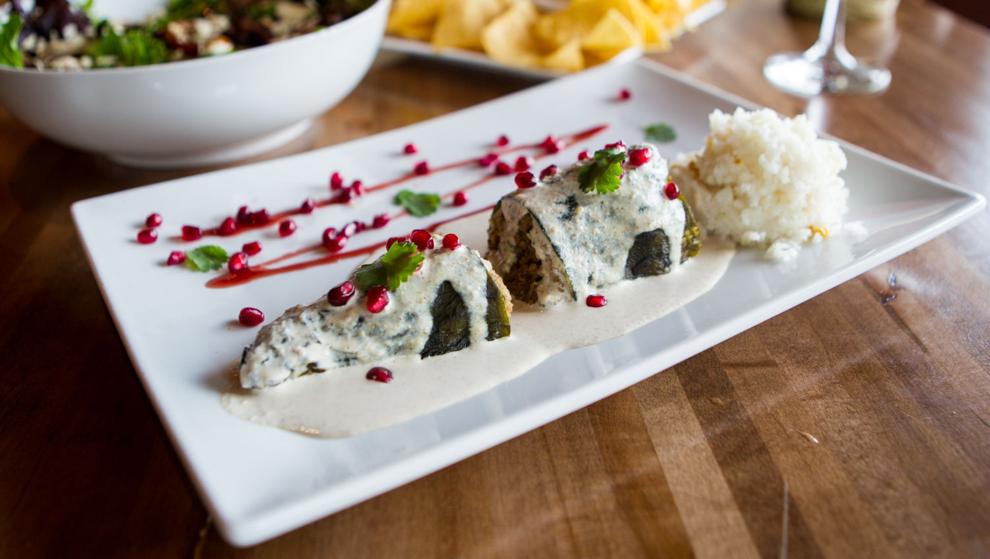 Asian Buffet
Ninja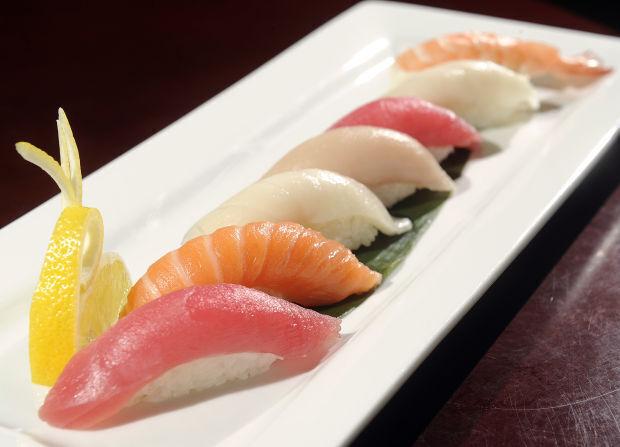 Ginger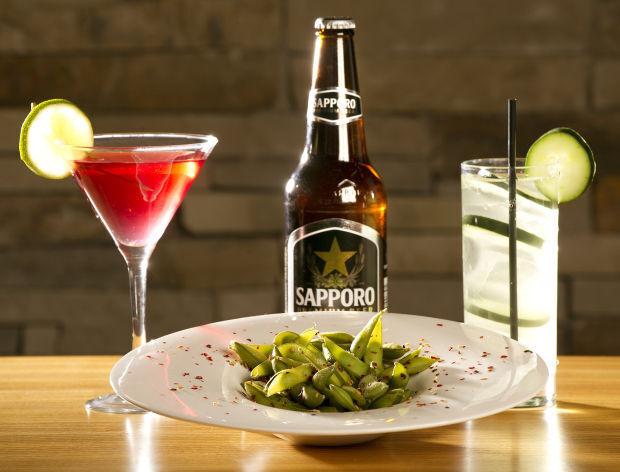 Lazlo's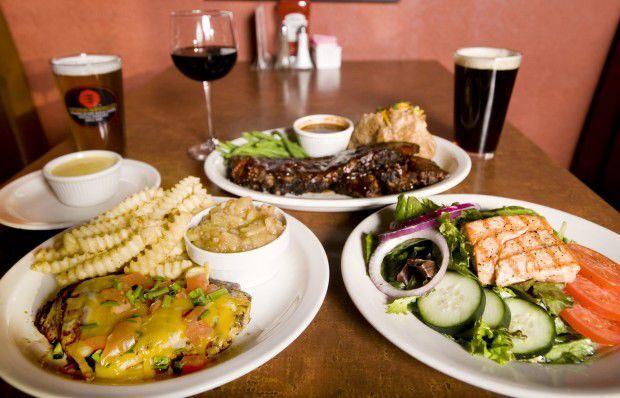 When it comes to entertainment, we can all agree eating out is a great option
Our time away gave us time to ponder the things we missed doing in Lincoln, the things we couldn't wait to do again once life returned to normal.
Chef's Table: Rachel McGill brings an artistic eye to the kitchen at Dish
That served as a template of sorts for what should be featured more in the pages of Ground Zero.
While some prefer concerts and small music clubs to comedy, theater, movies and sports, the one thing everyone seems to agree on is eating out. 
We love that. We all have our favorite restaurants. And in Lincoln, we are blessed with a number of great places that represent any number of cultures, nationalities and tastes.
As you know, Jeff Korbelik does an excellent job of keeping us up to speed each time a new place opens its doors by writing a detailed review of the food, the service and the menu options.
Dining Out in Lincoln: From truck to restaurant, Muchachos has finally arrived
He's our guy -- twice a month. But we wanted more. Gluttony, I know. Don't judge.
Instead of focusing on a restaurant, we decided to look more closely at the people making the food -- Lincoln's chefs, those men and women we trust unconditionally to bring us a plate of food that makes us happy.
It could be something as simple as a burger and Parmesan truffle fries from Honest Abe's. It might be the signature crab cakes from Carmela's Bistro and Wine Bar or the chicken tikka madras at The Oven.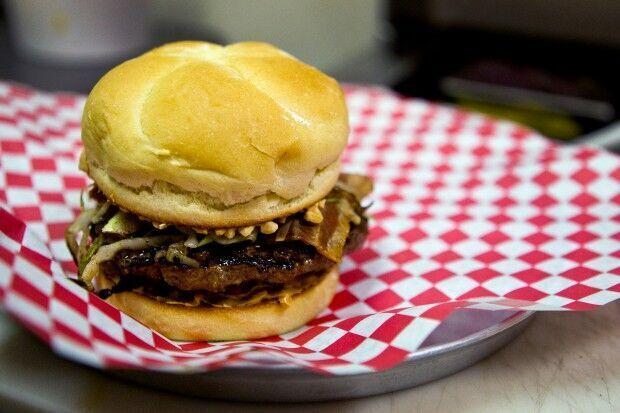 It might even be a big slab of ribs from Phat Jack's.
Today, we launch this new feature -- Chef's Table -- which will run during those weeks we are starving for a Korbelik restaurant review. 
The Chef's Table will give us a peek into the life of Lincoln's chefs. 
It's about the people who make food unique to Lincoln, the people who live here and come from all walks of life.
Now, before you go getting snooty on me, before you remind me that a chef is someone who has been formally trained -- most times in an certified culinary institute --  I will politely tell you to shut your yapper.
Just for a minute. Please.
Consider that not all genius requires academic hours. Sometimes, natural talent trumps anything that can be learned in a classroom. Sometimes someone comes along who can read something -- be it a recipe or a cooking technique -- and instantly replicate it, and then add her own spin to make it hers.
Rachel McGill is proof of that.
The executive chef and co-owner at Dish, 1100 O St., has never stepped foot inside a cooking school. Everything she knows she learned from cookbooks, YouTube videos and social media.
And yet she cooks some of the best-tasting -- and best looking -- food in town. 
The 33-year-old Lincoln High graduate is the focus of our first seat at the Chef's Table. She'll be the first to tell you that the food industry was never a dream. It just sort of happened.
And once she realized her life calling, her passion in life, she studied recipes, flavors and various cooking techniques.
McGill is a special talent. Be sure to read her story on G5 and log onto JournalStar.com for the video package that accompanies the story.
There are lots of others around here who make food that tastes good. They might not be formally trained, but they have a knack for knowing what we like.
They bring talent and passion to the job each day. The plate of food they put in front of us is the fruit of their labor. We want to showcase them, their journey and the food they serve.
We want to tell their stories.
A selection of the most delicious dishes at Lincoln restaurants
Tavern 180
Dish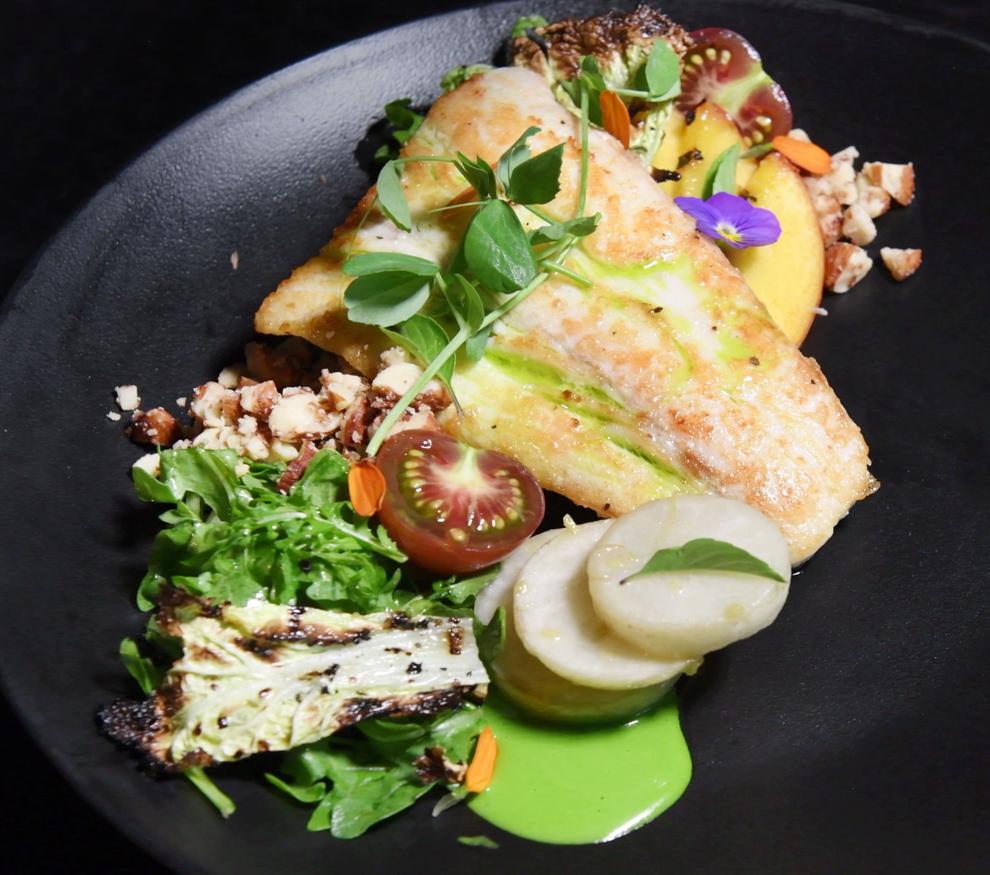 Muchachos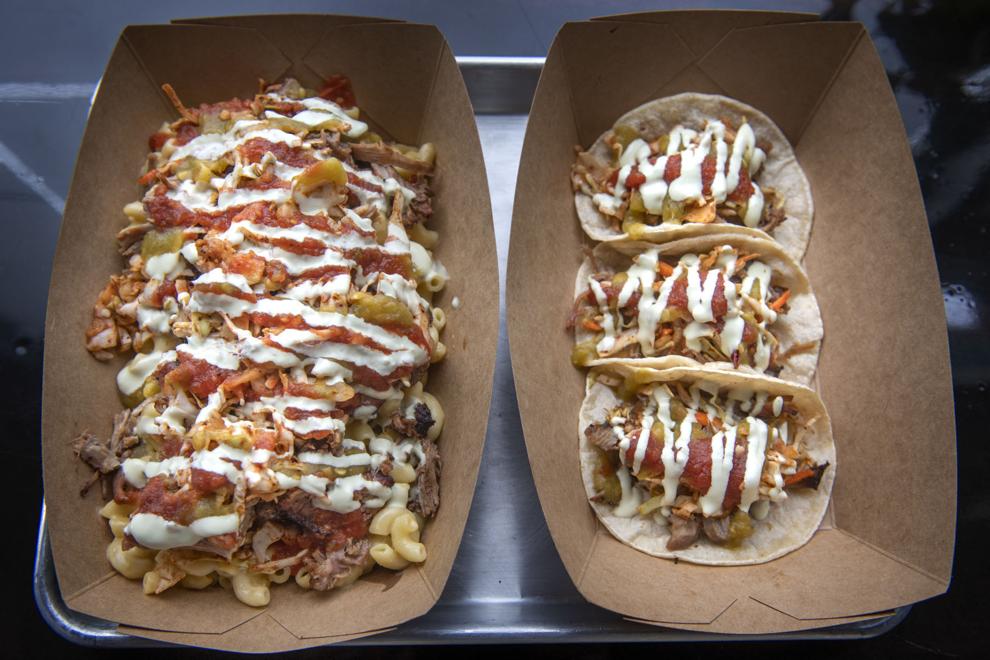 High Peak Asian Restaurant