ALLIANCE – If you're in the Panhandle and open up a bag of Frito-Lay potato chips, chances are good the potatoes came from one of the Western Potatoes locations in Alliance, Kansas or Colorado.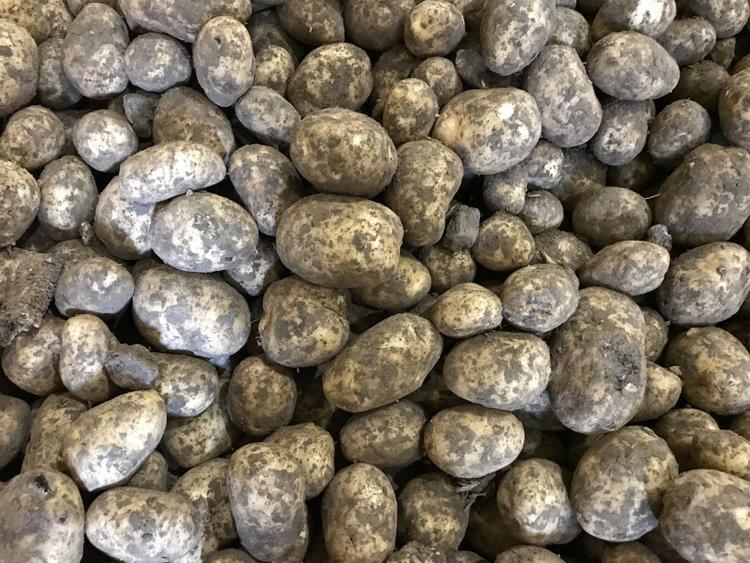 Western Potatoes grows chip potatoes and seed potatoes in Alliance, Lincoln, Kan., and Holyoke, Colorado. They grow seed only in Gordon. The employee-owned operation is one of the largest seed growers for Frito-Lay, and has been working with the company since the late 1970s.
"Frito-Lay owns their own patent on all their seed, all their varieties of potatoes," Western Potatoes' Chris Toedtli said. "So we grow whatever varieties of potatoes that Frito has a patent on. We then send them out to whatever the allocation is to the growers throughout the United States."
Chip potatoes are loaded onto about 12-15 tractor-trailers at 42,000 pounds each per day from the Alliance facility for delivery primarily to Frito-Lay production facilities in Denver and Irving, Texas.
"We pretty well supply the Denver plant," Toedtli said, "and everything from about the middle of July until the first part of April or May, you open up a bag of potato chips in this area, we know that they came from one of our two locations – either Alliance or Holyoke – that they're our potato chips."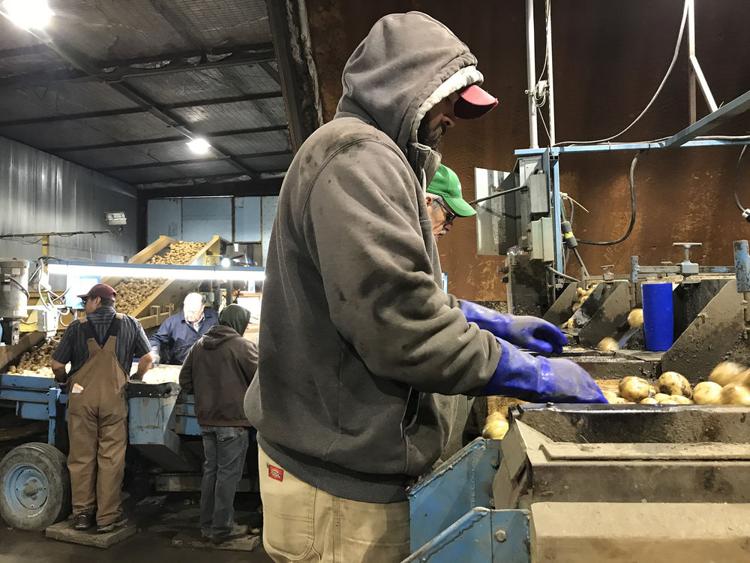 The growing season for potatoes typically starts in late March in Kansas with harvest there beginning in mid-July. The growing and harvesting works its way north as the spring/summer goes along.
"Once we start harvesting in July in Kansas, the potatoes down there, we don't store," Toedtli said. "We've got five semi loads that day. We go out and dig the five semi loads, they're sorted and put on the semis and then, however, Frito-Lay needs the potatoes, we just dig them how they need them down there. Once we get up here the first part of September, Holyoke, Alliance and Gordon, we start going into storage when it starts cooling off."
Potatoes in storage go into Quonset-style buildings 60 feet wide, 160 feet long and 26 feet high at the apex. Potatoes are piled about 14 feet high to prevent pressure bruising on the potatoes at the bottom. There are 10 such buildings in Alliance, eight in Holyoke and two for seed potatoes in Gordon.
The chip potatoes are run across the wash line, graded, loaded into trucks and sent down the road. Seed potatoes have to meet Nebraska certifications, so they are inspected before being sent out to Frito-Lay's growers across the country.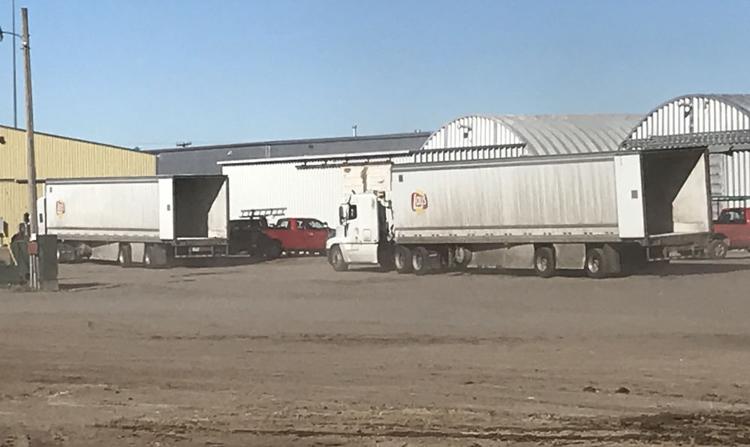 The lengthy storage means that the potatoes have to be monitored to ensure the integrity of the product.
"We don't want them to, but they can go bad," Toedtli said. "You've got that risk of air, just like the sugar beets, they can go bad. You get a rotten spot and don't catch it in time. We've got people who walk these buildings twice a week, monitor them real strong, so we try to minimize any loss on spoilage."
The sandy soil and the climate make the area good for potato growing. Heavy rains last spring slowed the early progress of the crop.
"It took a long time to get planted, which cut down a little bit on yield," Toedtli said, "but the worst thing that hurt our yield was all the hail storms. In Kansas, we had one of our best crops ever. It was cooler down there with some rains, so that helped us in Kansas."
Most ground where Western Potatoes is grown is cash rented across the growing area with the exception of some company-owned ground in the Alliance area.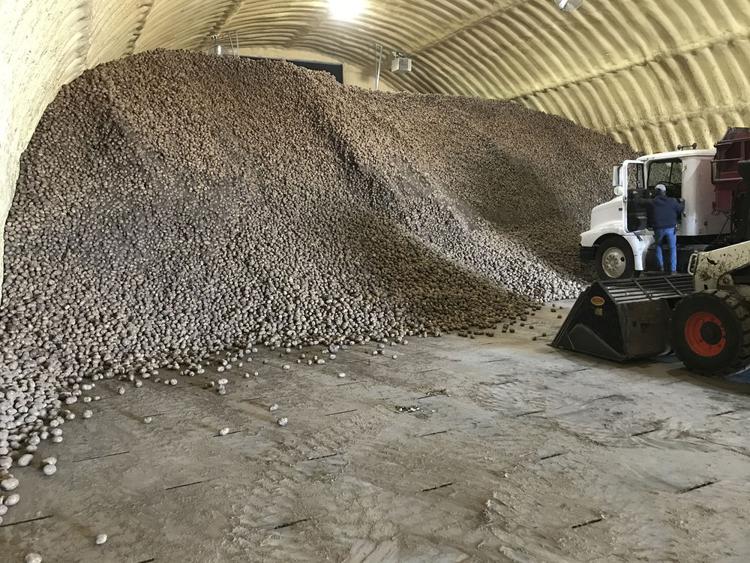 Toedtli said he likes the concept of an employee-owned company.
"Every employee owns the company, so it makes a better worker out of the employee," he said. "They've got something they're working for when they own the company. It gives them more pride, I think."
Be the first to know
Get local news delivered to your inbox!