Greg Schenbeck, of Chadron, was sitting in front of a Ping-Pong table with photos spread out across it .
Some showed family he grew up with, others he'd never met, all frozen in time.
As he shifted through photos, something was missing. He only had one childhood photo of his father. In it, the boy has on a baseball cap that hides his face.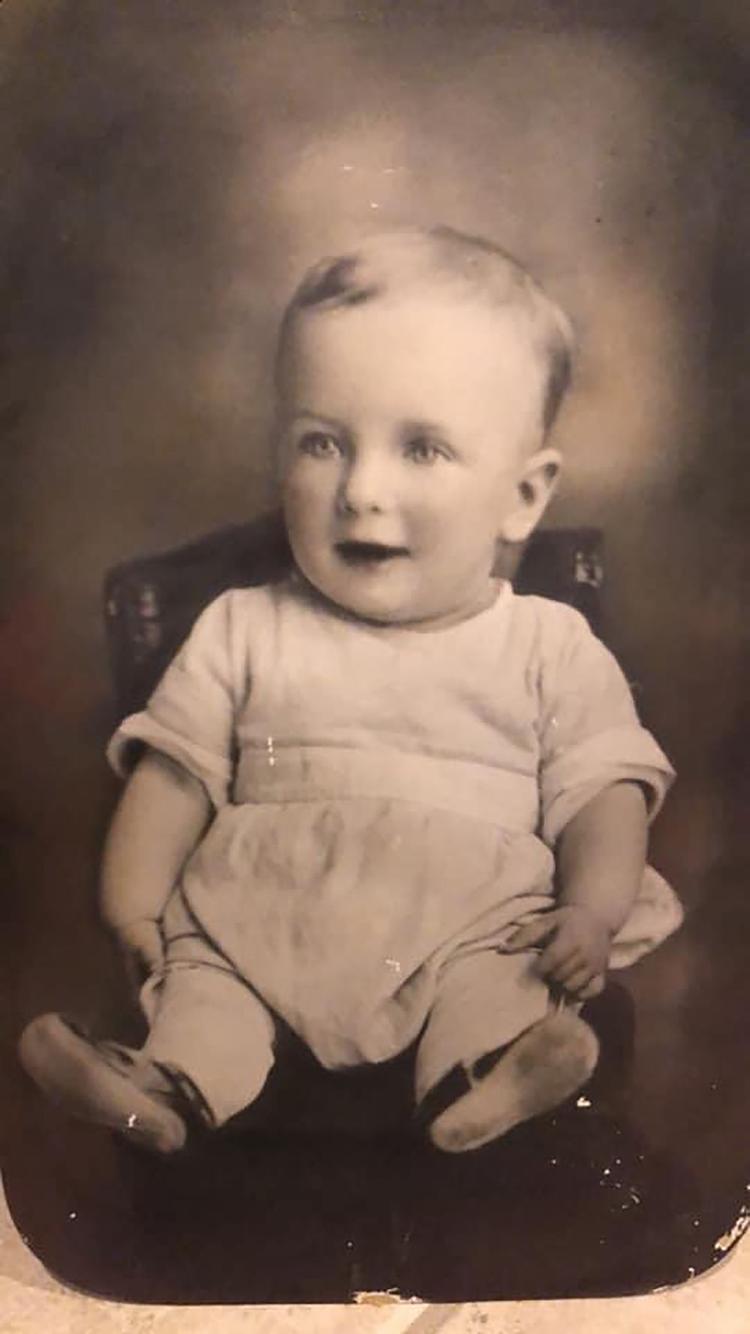 After searching everywhere for another, he'd given up. Resigning himself to the fact that at least he had the one.
Rose Sabala has an affinity for antiques. Lately, she's been working on putting together a family history for her children. As part of it, she's collected old photos and likes to display them in antique frames.
Two weeks ago, she was browsing antiques when she spotted a rounded-glass frame.
"This frame caught my eye," she said.
She took it home. A few days ago, she was cleaning it and found a picture inside featuring a bright-eyed little boy staring off to the side. His expression could lead one to believe he was giggling.
"I turned it around and saw the name on the back and a date," Sabala said.
It said, "Lane Schenbeck, Oct 5 – 1925"
"I thought, 'Wow, I can't just toss this picture away, I need to find his family,'" she said.
She searched his name online and found he had brothers and sisters, but she couldn't figure out if they had family. At that point, it was getting late.
Sabala decided to harness the power of social media. It was a long shot, but worth a try. She posted the photo and asked if anybody knew of anyone who may be related to Lane Schenbeck.
Someone found an obituary for his wife, with a mention of children including, Greg Schenbeck and his wife, Jan in Chadron. Joe Mejia, a former Gering resident, saw Sabala's post.
"She's one of my customers and a childhood friend," said Mejia, who is a State Farm agent in Longmont.
He had friends in Chadron and reached out to one of them to see if they knew of Schenbeck.
"He said, 'Yeah, I know him,'" said Mejia.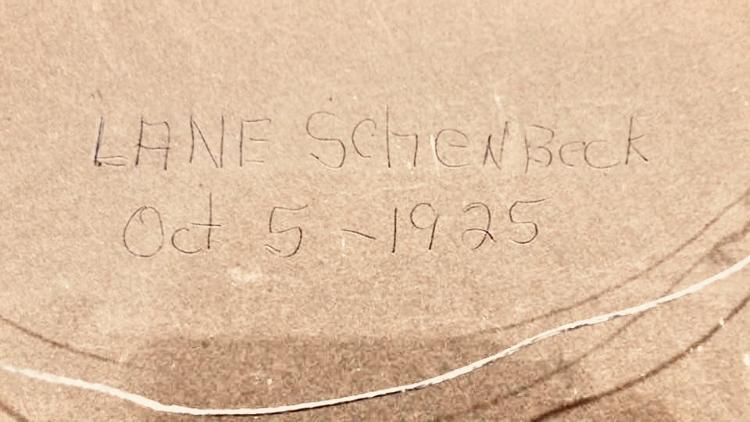 The photos on Schenbeck's ping-pong table were part of a family history project like Sabala's. When his mother, Blanche, died in 2014, he was given "boxes and boxes of old family photos."
His mom had been the repository for all of the family photographs, including those of extended family.
"When I retired, I made it a point that I was not going to hand my children boxes of old photographs," he said.
Instead, he's been working to scan them, compiling a brief history with each one. All of it will be put on external hard drives for his children.
He was within a day or two of having the project finished, when he learned about the photo of his father.
"I'm sitting there, doing this project, when I get this phone call," he said.
Mejia told Schenbeck about Sabala and the frame and the photo.
"I couldn't believe it when Joe sent me the picture," he said.
The men talked for a while and eventually Sabala joined the conversation.
"Just to hear his story and hear that this picture means so much for them — it brought a lot of emotion to me," she said.
She never expected to find the boy's family, although she hoped she would.
"If I didn't find anybody to claim him, I was gonna keep him," she said.
She credits Mejia for the leg work. He said he was just doing his part to spread good.
"It might sound simple, but it's invaluable," Mejia said. "It means so much to him."
Lane Schenbeck was the oldest of seven children, growing up on a farm in the Gering Valley. As an adult, he was a manager at the Associated Grocers of Nebraska, later working as the transportation manager for Lockwood Corporation until he retired in the early 1980s, his son said.
"He married a young lady from Lisco and her name was Blanche," Schenbeck said. "My mother worked at a store in Gering called Helen's House of Style."
His father spent a lot of time at work, but when he wasn't working he and his children spent time fishing and hunting.
"We were an outdoors family," Schenbeck said. "If we weren't working, that's what we were doing as a family."
Lane Schenbeck died in 2004.
His son describes himself as the "sentimental type," saying family is deeply important to him and he's proud of where he came from. He hopes to pass along that interest and pride to his children.
"I hope they also have a sense of knowing who they are and where they came from," Schenbeck said. "These photos help them do that."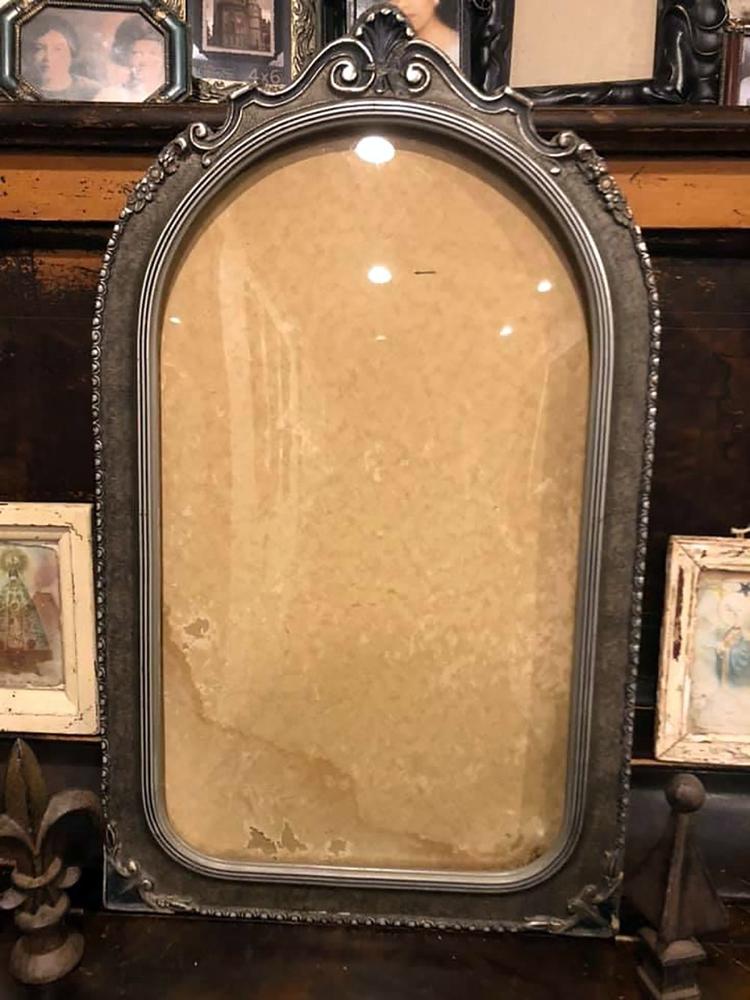 This photo, found and returned through a series of strangers, gave Schenbeck a sense of completion.
"I am dealing with cancer," he said. "I have a bucket list that I'm trying to get done. I don't know how much time I have. This was the most important, but I needed to bring it to a conclusion so I could start on others."
Now, thanks to the help of strangers, he can.
"This was meant to be," he said. "It was planned and it played out. There was a divine hand in this, as far as I'm concerned."
Be the first to know
Get local news delivered to your inbox!