HOLDREGE – Joel Green spoke to a crowd of about 30 people Tuesday about Robber's Cave at the Nebraska Prairie Museum in Holdrege.
The presentation was part of the museum's Prairie Program. Green has been giving tours at Robber's Cave in Lincoln year-round for many years. Many people who grew up or went to college in Lincoln have sent him several stories and photos of the mostly man-made cave. Green used stories and photos to tell the history of Robber's Cave.
The cave is older than Lincoln and has had several names over the years. The name Robber's Cave stuck as it is storied that outlaws, including Jesse James, used the cave as a hideout in the 1800s. Over the cave's existence, it has been used for brewing beer, storing gun powder, raising exotic fish, parties and dances.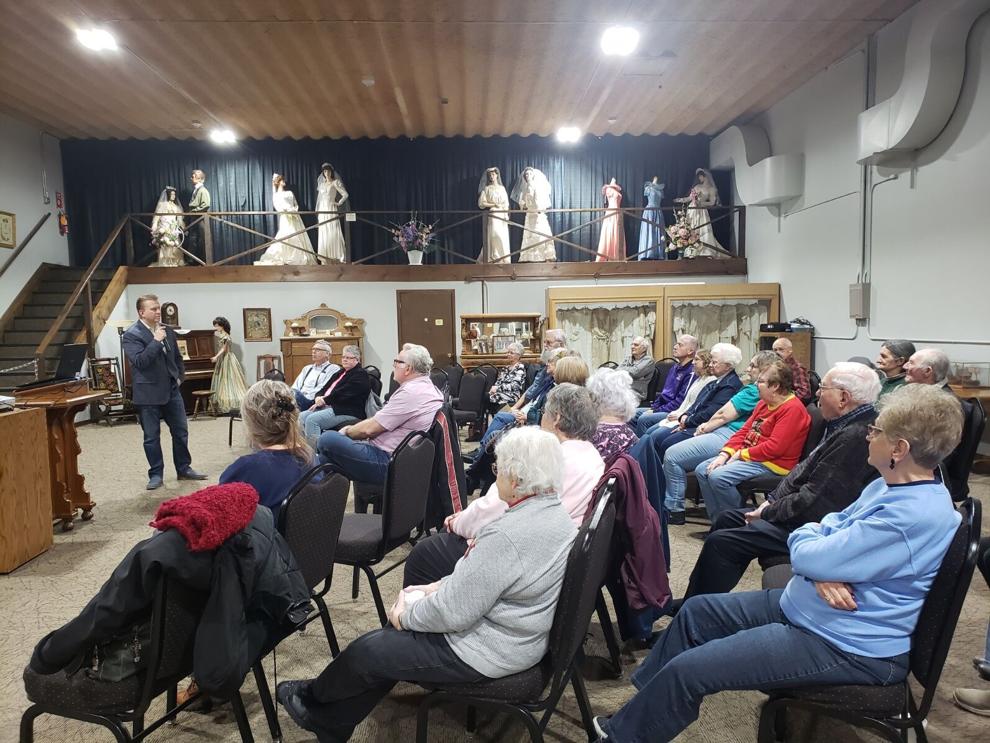 The cave has always been privately owned, and for many years it was locked up due to vandalism. It has a stairway that leads down to its three large areas that connect. There are several vent holes for fresh air. One area even has a firepit. Over the years, safety features were added such as handrails and lighting, and there is even an additional exit if needed.
With Green's help, Robber's Cave was added to the National Historic Register. Green has written a book on the cave, and more recently, the cave was the subject of a film crew that came and documented its history. The film should be coming out on the History Channel or ETV later this year. Green's books are available at the Nebraska Prairie Museum or online.
The next Prairie Program at the Nebraska Prairie Museum will be held in February.
The museum is located one-half mile north of Holdrege on Highway 183. It is open this winter from 10 a.m. to 5 p.m. Monday-Friday and 1-4 p.m. Saturday and Sunday. Admission is by free-will donation.