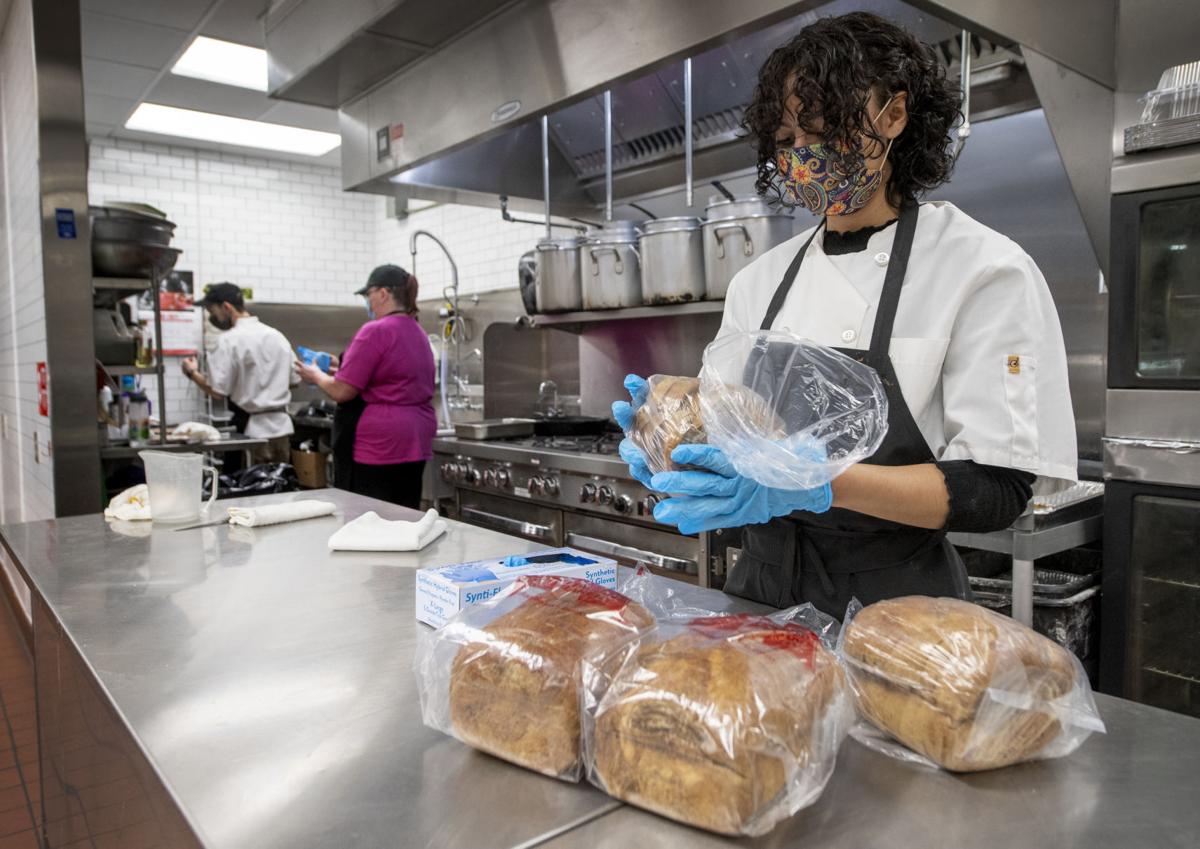 The light at the end of the tunnel that government and health officials have been talking about for months in relation to the coronavirus pandemic is finally here.
And for the first time in 10 months, Lincoln residents and visitors to the city will be able to let it shine fully on their faces.
Local officials on Tuesday said they are letting Lancaster County's mask mandate expire as scheduled at the end of the day on Friday.
That will mean masks will no longer be required at most businesses, government offices and other indoor buildings.
The move comes as local COVID-19 cases have waned to levels not seen since the early days of the pandemic. Last week, the county recorded only 78 new coronavirus cases, the lowest weekly total since the week ending April 24, 2020.
Those numbers -- along with other positive signs, including climbing vaccination percentages and steady hospitalizations -- led officials to lower the county's COVID-19 risk dial to the green, or low-risk, range for the first time since it was rolled out just over a year ago.
The only real concerning statistic over the past week was three additional COVID-19 deaths, the first since mid-April. However, Health Director Pat Lopez said all three of the people, a woman in her 70s, a woman in her 80s and a woman in her 90s, had not received the COVID-19 vaccine.
The vaccines seem to be taming COVID-19 in ways that masking, social distancing and other measures could not. As of Tuesday, Lancaster County led the state with more than 58% of its population 16 and older fully vaccinated against the virus. Last week, the Pfizer vaccine was authorized for kids ages 12-15, and about 11% of that age group has already received a first dose.
Lancaster County hit its peak weekly total of more than 2,100 COVID-19 cases the week ending Dec. 4. Local health care workers received the first vaccines 10 days later, and cases started falling steadily. They leveled off in mid-February at around 350 and stayed in a narrow range for about two months. However, over the past month as vaccines have become widely available to the general public, cases fell weekly to below 300, then below 250, then below 200 and finally below 100 last week.
The drop in cases will mean a return to some semblance of normalcy in everyday life.
Masks will still be required in some buildings, including hospitals and the Lincoln Airport, and it's possible that some retail stores and other businesses might continue to require masks for entry.
However, it appears most retail chains will no longer require masks.
Hy-Vee on Tuesday became the latest retailer to drop a mask-wearing requirement in its stores.
The Iowa-based grocer said it will no longer require a mask for customers and employees who are fully vaccinated. It said it will, however, still require unvaccinated employees to wear a mask at work.
Hy-Vee joins Walmart, Target, Costco, Walgreens, Starbucks and a number of other retailers that have dropped their mask requirement in the wake of an announcement last week by the Centers for Disease Control and Prevention that fully vaccinated people no longer need to wear masks in most indoor settings.
The cost of COVID: Remembering lives lost in Southeast Nebraska
They were teachers and farmers and factory workers and homemakers. They played the piano, fixed old cars, danced to the Beach Boys, cuddled their grandchildren.
They loved to ice fish, gab with friends, read, run marathons, bowl, wander antique stores.
They were our co-workers and neighbors and friends. Our parents. Our spouses.
They all have one thing in common. They died from COVID-19, a virus that arrived in Nebraska in March 2020, claiming its first life in Lancaster County a month later.
These stories represent a fraction of the lives lost in Southeast Nebraska, but they are our way of paying respect to each and every one.
We'd like to share the stories of others from Southeast Nebraska who have lost their lives to COVID-19. If you would like to have your loved one added to our online tribute, please email your contact information to: citydesk@journalstar.com