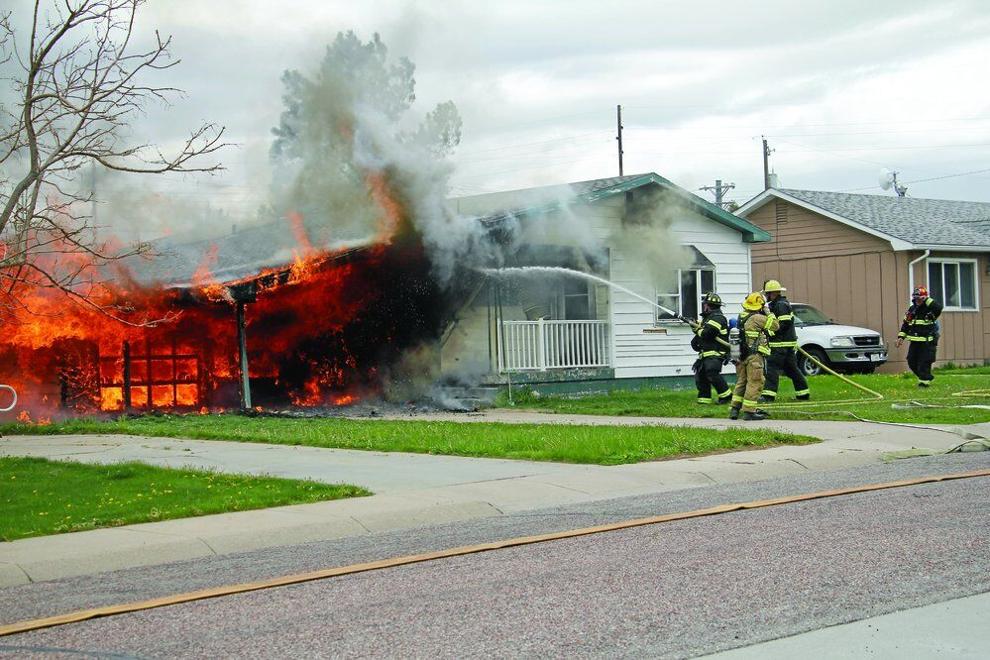 A quick-moving fire tore through a Terrytown house Thursday. A blaze occurred at 24 Michael St. around 12:45 p.m. Firefighters were on hand quickly to douse the blaze, though windy conditions threatened to spread the fire to neighboring homes.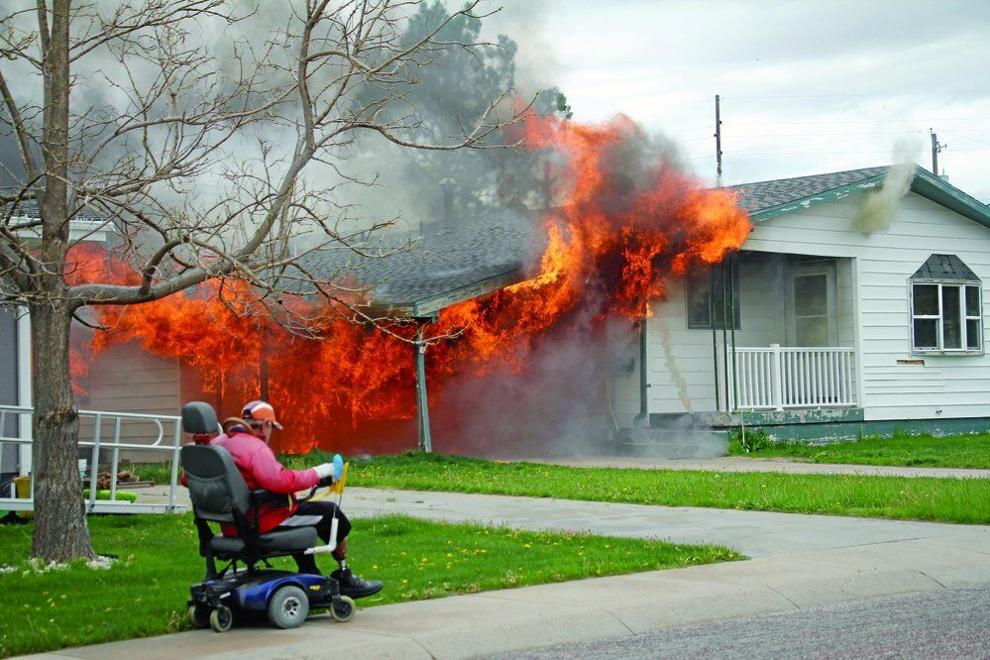 The emergency response was led by the Scottsbluff Rural Fire Department. The department's assistant chief, Carissa Schank, said the fire's cause had not yet been determined as of publication.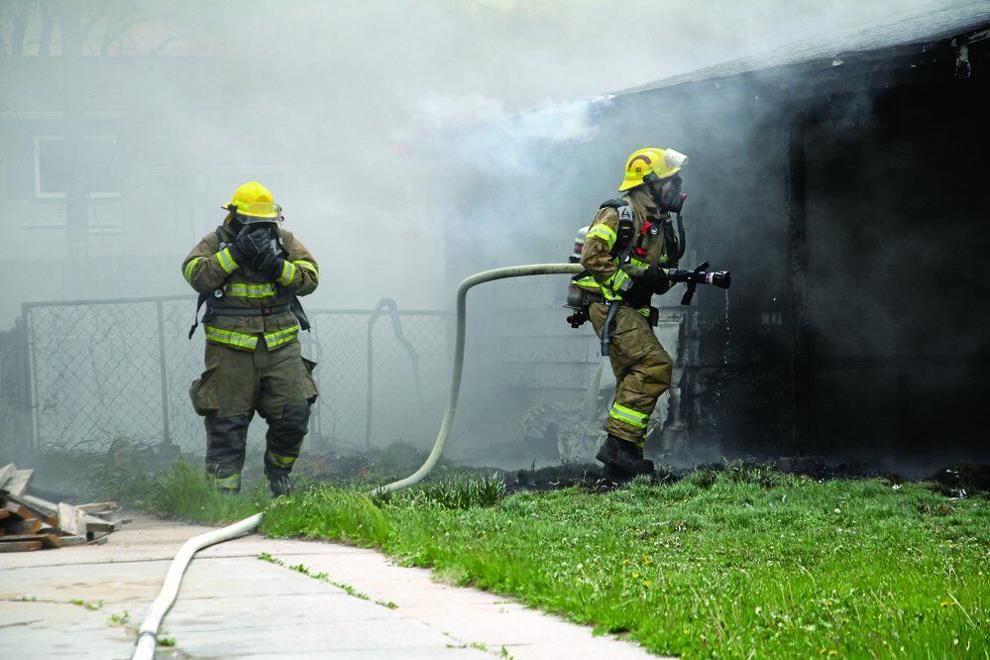 It took firefighters with the rural department and the Scottsbluff Fire Department around 20 minutes to contain the fire, though they were on the scene for around four hours.
One adult had been in the house, Schank said. It had belonged to a family of six who had just moved in last month. Nobody was injured, though the building was deemed a total loss.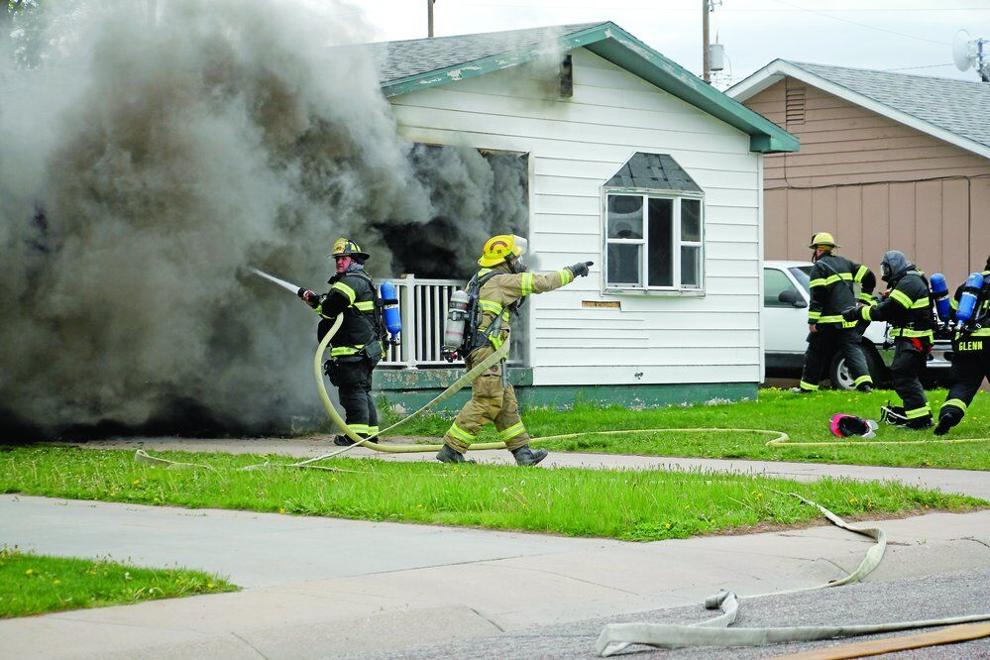 The Firefighter Ministry is aiding the family by providing lodging and vouchers for food.
This was not the first fire the Scottsbluff Rural department had to deal with Thursday. Around 3 a.m., a heat lamp caused a fire in a chicken coop north of Highway 26. The department extinguished it, though the coop destroyed, Schank said.