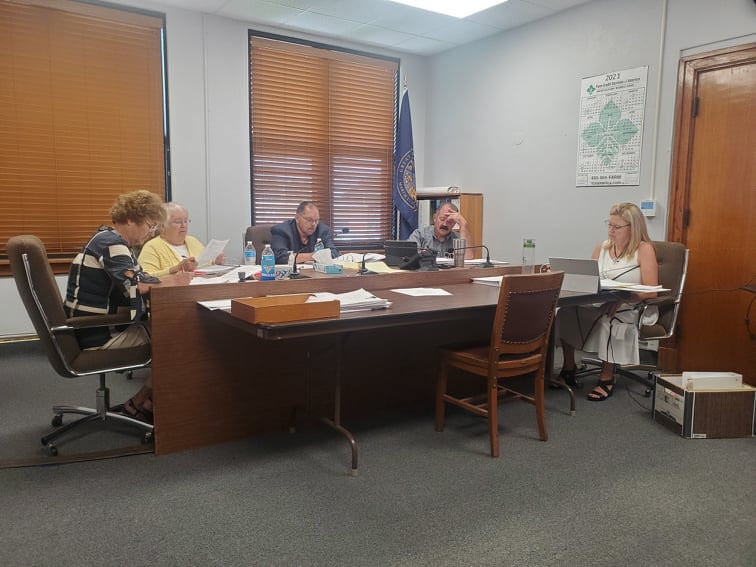 The Box Butte County Board of Commissioners acting as the Board of Equalization heard a total of 83 tax protests this year during held on four days of hearings — June 21, July 7, July 8 and July 12. Decisions were made during the meeting on Monday, July 19.
The protest process is for valuations only. Taxes cannot be protested because of all the taxing entities that make up the tax rate. Taxes are calculated by dividing the assessed value by 100 and multiplying the tax rate.
"The total number of protests filed was 83," County Assessor Michelle Robinson said.
In comparison, 74 protests were filed last year.
"This year, we did the rural re-appraisal and we had to apply a 9% increase to houses in Hemingford," Robinson said. "That's all based on the assessed values being below market value, so to be in compliance with being of market value, we just did a flat percentage increase. Next year, Hemingford will be getting re-appraised."
The Board of Equalization and Robinson heard the statements from landowners during the protest hearings. Any evidence presented during that time was taken into consideration and Robinson made her final recommendations. On Monday at 11 a.m. the BOE passed motions to either agree with the assessor and lower the evaluation or make no changes at this time.
"There were a few that were raised and some that were lowered but the majority of the protests stayed the same," said County Clerk Judy Messersmith, who was busy typing the Board's decisions so that they could be filed with the State.
"The process went smoothly as always," Robinson said. "I would like to add that if anyone has questions regarding the assessment process to please call my office at 308-762-6100. We are happy to answer questions and clarify misconceptions. Reminder: the assessed value of residential and commercial properties needs to be 92-100% of market value whereas ag land is to be 69-75% of market value."
Also during Board of Equalization, Robinson presented the correction book with one correction for Chairman Susan Lore to sign for a correction for personal property.