A Gering woman is accused of stealing items from the checked bags of customers at the Scottsbluff airport.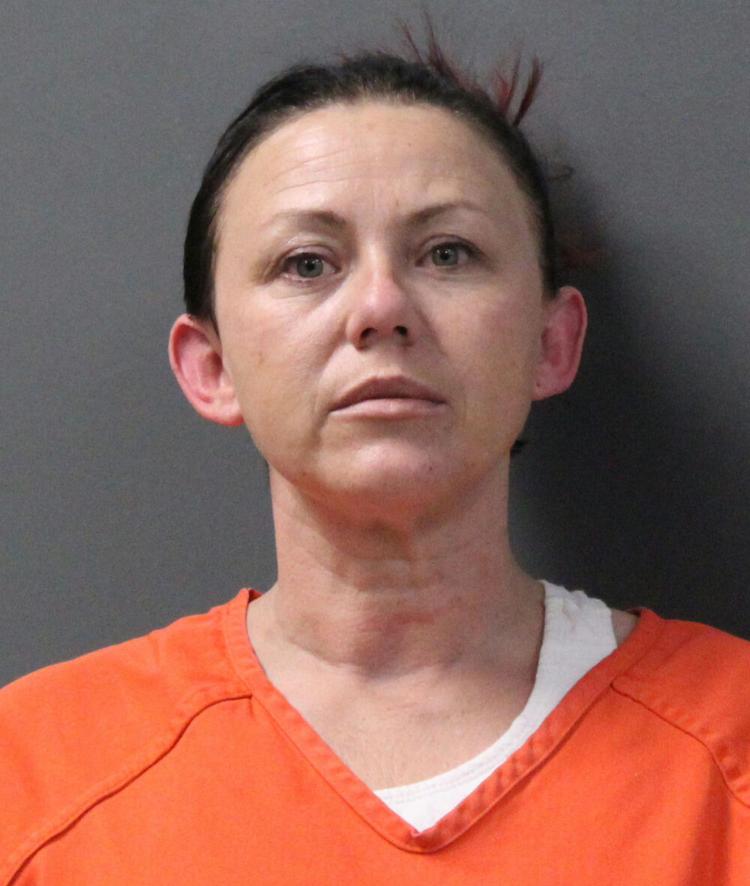 Crystal Lessert has been charged with two counts, theft by unlawful taking, a Class IIA felony, and possession of a controlled substance, a Class IV felony.
According to an arrest affidavit, the Scotts Bluff County Sheriff's Office received a call on Dec. 16 from a woman reporting property that went missing in February 2019. The woman told a deputy that she and her husband had flown to Oregon on Feb. 1, 2019, flying out of Western Nebraska Regional Airport. The couple checked in a duffel bag, which included toiletry bags that belonged to each of them. When they arrived in Oregon, they found that the toiletry bags were missing, but also that TSA had documented that they had inspected their luggage and included an inventory. The woman's toiletry bag contained jewelry, valued at more than $14,000, and the inventory noted that the jewelry had been in the bag at the time TSA checked it.
After finding the toiletry bags to be missing, the couple asked their son to go to the airport to see if their toiletry bags had been mistakenly left out. The man visited with a TSA employee and a SkyWest representative, both of whom said the bags were not there. The couple had also checked with the Denver airport. They submitted a claim for their loss with United Airlines, who advised that it did not insure jewelry and received a check for $200 and airline tickets as compensation.
The woman advised that one of the pieces of jewelry, an opal necklace, was handcrafted and used an opal that belonged to her mother. The necklace had been appraised for an estimated $4,600. The designer of that necklace saw a Facebook post of Lessert wearing the necklace, who he knew personally and saw selling items on Facebook, and contacted the rightful owner to alert her. The deputy also recognized Lessert, who had been employed as a SkyWest manager at the Scottsbluff airport. The deputy learned that after TSA checks luggage, it is then routed to SkyWest.
Deputies obtained a warrant and searched Lessert's home in Gering on Dec. 20. During the search, deputies located two of the pieces of jewelry that had been reported stolen, including the opal necklace. The value of the items found was $7,725.
Also during the search, authorities located multiple items of drug paraphernalia, which tested presumptive positive for cocaine.
Lessert refused to speak to investigators without an attorney.
She was arrested on the charges and posted ten percent of a $21,500 bond on Dec. 21, according to court filings. She was arraigned on Friday, Jan. 8 on charges.
Lessert is next scheduled to appear in court for a Jan. 26 preliminary hearing.