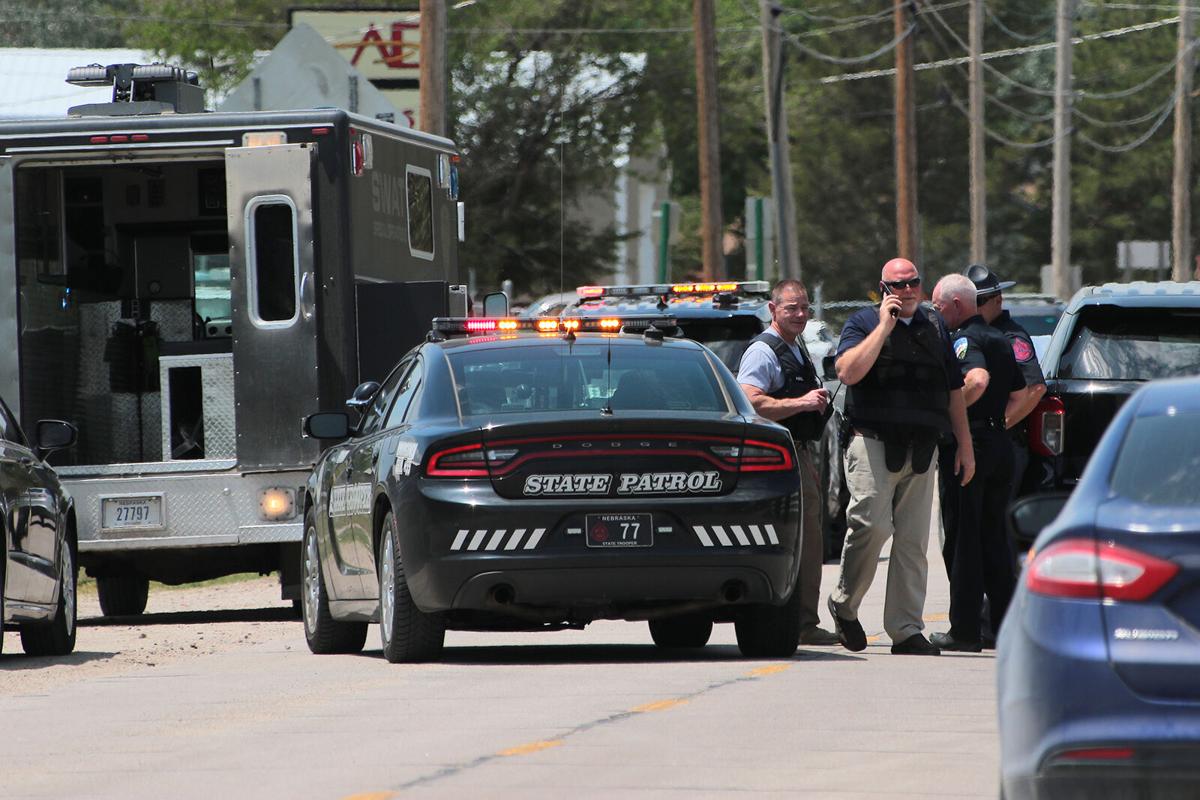 A Scotts Bluff County District Court grand jury considering the circumstances in the shooting death of a 47-year-old Scottsbluff man returned a "No True Bill" this week.
The Scottsbluff Star-Herald sought to review the grand jury findings and its report Friday in weighing the death of the Daniel Ojeda, 47. Ojeda had been shot by a Scotts Bluff County SWAT team officer on June 7.
The grand jury convened on Dec. 1 and Dec. 2, hearing from 16 witnesses and considering 1,526 exhibits, according to its report. Exhibits included investigative reports, autopsy and toxicology reports, photographs, measurements and a number of digital media, including video and audio witness interviews. A No True Bill means the grand jury found no crime or crimes had been committed by any law enforcement officers in connection with Ojeda's death.
Officers had negotiated with Ojeda for more than five hours, initiating phone calls, using bull horns and even sending in robots to communicate with the man. Officers had been called to the home in the 2300 block of West Overland, with reports that he had been armed and made threats to himself or other persons. At the time of the shooting, police did not disclose if Ojeda shot at officers. The grand jury report doesn't answer that question, but does state that the grand jury found that Ojeda's death "was caused by his own actions, mental health and drug use. The gun shot wounds he sustained ultimately caused his own demise."
Law enforcement have not released information about how many gun shot wounds Ojeda suffered. The Star-Herald has submitted a records request to further examine transcripts of the testimony heard by the grand jury, however, Judge Leo Dobrovolny indicated that transcripts are not expected to be available until early February.
In its report the grand jury made five findings:
— Officers with all law enforcement agencies in Scotts Bluff County should wear body cameras at all times, including while performing SWAT duties. A Morrill County District grand jury hearing evidence in the June 28 shooting death of Larry Hunt, 58, of Bayard, made a similar recommendation.
— The grand jury recommended all officers should be trained to use a TASER and carry one while on duty, including while performing SWAT duties.
— Officers performing negotiator duties should be accompanied by a trained mental health professional unless the officer/negotiator has received training related to mental health issues.
— It was recommended that SWAT team members participate in more than eight hours of monthly training. The Scotts Bluff County SWAT team is made up of officers from the Scottsbluff and Gering Police Departments and the Scotts Bluff County Sheriff's Department. The grand jury recommended that a weekend of training should be the minimum monthly requirement of SWAT officers.
— Law enforcement officers who operate any agency robot should receive more training in the operation of the unit, the grand jury said. The grand jury said improvements should be made to the robots to allow for audio and video recording when in use.
The Star-Herald reached out to Scottsbluff Police Chief Kevin Spencer for comment on the recommendations of the grand jury. Spencer said he appreciated the grand jury's work and due consideration.
"We will look at the grand jury's findings, give them careful consideration, and make any feasible adjustments to our operations," he said.