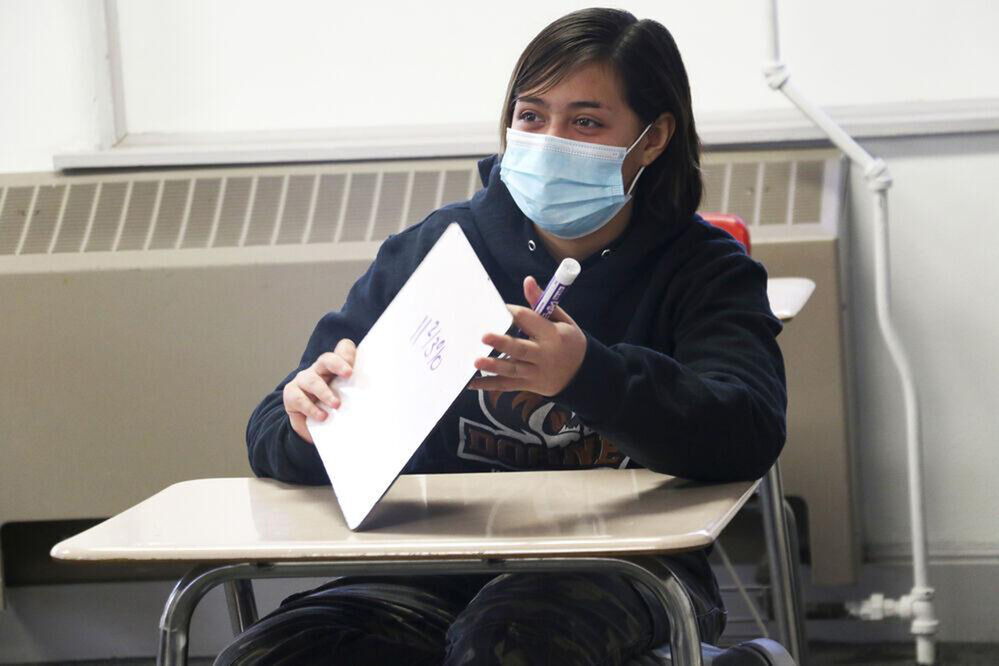 Minatare Public Schools announced Tuesday, Jan. 11, it would start requiring masks for all students, staff and building visitors effective Wednesday, Jan. 12, via a letter to district patrons, which was also posted to social media Tuesday.
The mask mandate decision came off an uptick in positive COVID-19 cases within the district. According to the letter, there were six positive results with several more pending test results as of Tuesday. Superintendent Rocky Robbins told the Star-Herald on Thursday that several more families indicated that they were testing their children as they were showing symptoms.
"We had one case coming out of Christmas break, and then on Monday, I think we had four or five cases come out, and then another four or five came on Tuesday," he said. "That opened up the door to where we really started considering it. And then, we've had several families indicate that they were going to take their kids in to be tested, because they were showing symptoms, and that's what prompted us to look at our threshold."
The threshold Robbins is referring to is the one in the Back-to-School COVID plan that the district implemented back in the fall, something that most schools around the state put together for their own districts. Robbins said Minatare's threshold was 5% of the total school population.
"We did exceed that. It's not a tremendous amount of cases, but we're a small school," he said. "So, 5% of a small school — it looks like a small number, but it has the potential to blossom very quickly, so we wanted to try to get ahead of that as quickly as we could."
Robbins said that according to the district's plan, the number of COVID cases put the district in a yellow zone. If the district were to move to the orange zone, or a 25% threshold of the student body, more precautions would go into effect.
"As we progress through it, there's several layers — we can stagger our lunches, or … obviously, temperature checks and things like that will come into play as well," Robbins said.
For right now though, Robbins said, he hopes that the masking will be enough to curb the influx of positive cases.
"We are hoping that by putting the masks on, we really don't get close to the next threshold where we would have to consider some more — possibly even hybrid learning or something like that," he said. "Our goal is to keep kids in school and keep them in front of their teachers and not having to depend on technology to communicate that learning process."
Minatare Schools will also be doing a deep clean on Friday, Jan. 14. Since the district only has four-day weeks, Robbins said it seemed like the timing was perfect to do a thorough cleaning of the building.
"The timing of how everything's kind of played out," he said, "it just made a lot of sense to try to just clean the buildings out, get folks away from each other for a three-day weekend and then do a deep cleaning on the buildings with our custodial and maintenance staff."