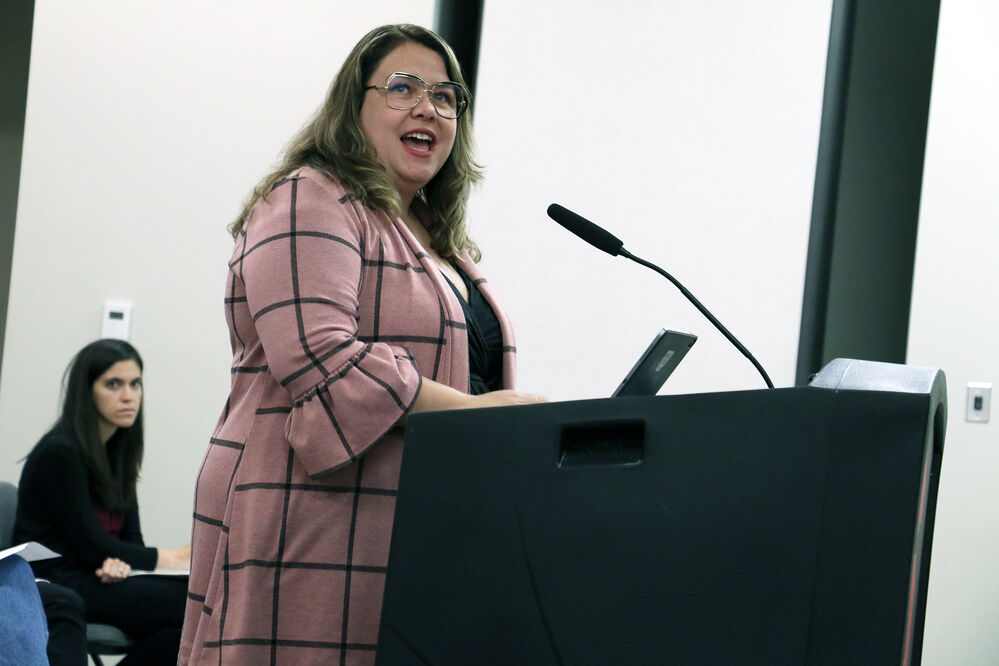 The Scottsbluff Public Schools Board of Education decided Wednesday morning to cancel the special meeting slated for Wednesday evening, in which board members would have taken action on proposed changes to masking protocol in the district's Safe Return to School Plan.
According to a statement issued by Melissa Price, director of communications, the meeting was canceled after re-examining the discussion that took place at the Monday night meeting:
"After reviewing the information provided by District staff, local health officials and public comment at the September regular meeting, the Board has elected to cancel the Special Board Meeting ... and will not be considering changes to the Safe Return to School Plan at this time. The District will continue to use the current threshold system in all grades to enact masking based upon confirmed positive cases at individual schools."
The threshold system looks at the percentage of positive cases or isolated students to decide when masking will be required for said classroom or building for a 14-day period. The thresholds in the Safe Return to School Plan have been updated twice since it was first published ahead of the school year. On Aug. 30, the thresholds adjusted to:
• PK-5, lowered from 20% to 15% of students/staff in a classroom
• BMS, lowered from 10% to 5% of students/staff in a grade level
• SHS, lowered from 10% to 5% of students/staff in the school
On Sept. 5, due to an emerging outbreak at Westmoor Elementary, the threshold was adjusted again for grades PK-5. The current Safe Return to School Plan states, "In grades PK-5, if a positive case is reported, all individuals in the grade level will be expected to wear a mask for 14 days. The 14 days will be extended if additional positive cases within the grade level arise. All students attending the After School Program will need to mask if any positive cases are reported in the school. If any student(s) riding the bus are required to wear a mask due to thresholds for masking, all students riding the bus will be expected to wear a mask."
At the Sept. 13 board meeting, Price briefed the school board on these updates, as well as on survey results from parents and staff regarding the plan. According to the survey, which represented about half of district families and half of district staff, about 56% of parent respondents and 71% of staff respondents agreed or strongly agreed that the district should continue to use the current threshold system. Fifty-eight percent of parent respondents and 68% of staff respondents said the precautions the district is currently taking to prevent the spread of COVID-19 in the school environment are adequate. Price said about 50% of families in the district were represented in the responses.
Local health officials also spoke at the regular meeting. Scotts Bluff County Public Health Director Paulette Schnell said that the CDC does recommend masking for all ages, so that was her recommendation to the district. According to a email to schools on Sept. 1 cited in the district's COVID-19 update on Sept. 13, Nebraska Department of Education Commissioner Matt Blomstedt has said that schools that serve students under the age of 12, who are not eligible for vaccination, are "highly encouraged to implement layered nonpharmaceutical interventions (including universal face mask rules, screening testing, ventilation, handwashing, staying home when sick and getting tested, contact tracing in combination with quarantine and isolation, and cleaning and disinfection) to keep students and staff safe."
Speaking before the board, Regional West Chief Medical Officer Dr. Matthew Bruner said he didn't feel masks were necessary unless symptoms or confirmed cases were present.
It was based on this information and comments, along with public comments made by patrons of the school for and against a mask mandate, that led to the board's decision to leave the Safe Return to School Plan as is and not take any action on masking changes at a special meeting, according to the statement issued Wednesday.
"The District has intently listened to all viewpoints (including medical experts) on this highly contentious issue and used that input to make the best decision, at this moment in time, for the students, staff and patrons we serve," Price said. "Patrons are welcome to contact the Board of Education directly by visiting our website at www.sbps.net."
She said SBPS will continue to monitor the COVID-19 situation in schools and the community, as well as continue to consult with Panhandle Public Health District, Scotts Bluff County Health Department and Regional West Medical Center, to ensure appropriate protocols are place.