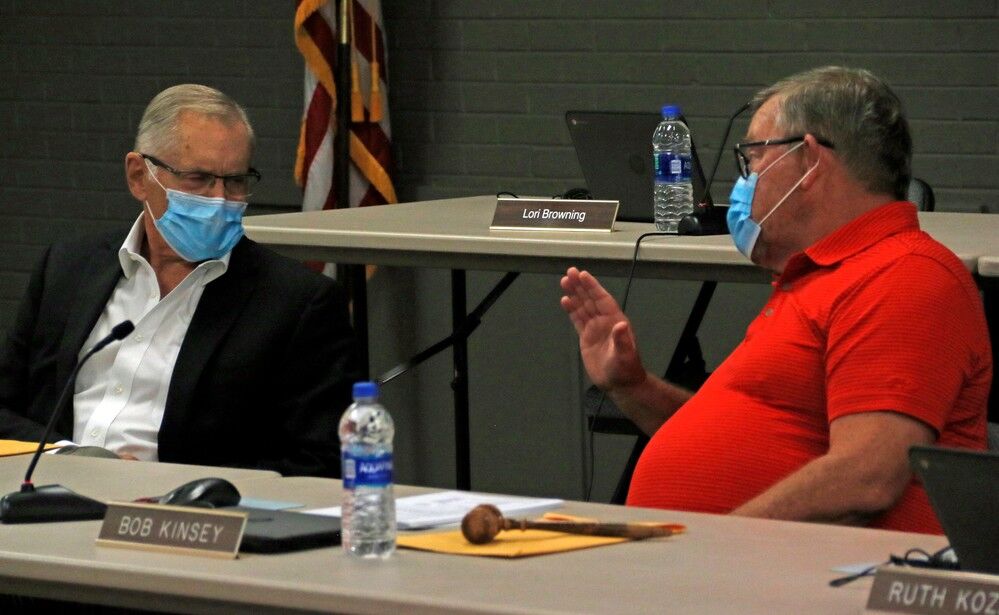 While the prospect of revising a 10-section policy manual might seem mundane, it could have major consequences for day-to-day operations in Scottsbluff Public Schools.
For example, the Scottsbluff Public School Board of Education voted unanimously Monday night to prohibit teachers from engaging in sexual activity or romantic relationships with students "within one year of the student graduating or otherwise leaving the district," the new policy states.
The district already prohibits sexual activity or relationships between current students and teachers.
SBPS has several other policies prohibiting inappropriate or exploitative conduct between teachers and students, all of which can be found in the board's policy manual in section 402.15, titled "Professional Boundaries Between Employees and Students."
 In February, SBPS resolved a federal civil suit with a $1.764 million settlement after two students were sexually assaulted by former Golf Coach Michael Klein. Klein was convicted in November 2017 and sentenced to over two decades in prison.
The changes made Monday night were more about updating and cleaning up the 10-section policy manual than addressing specific problems or needs, according to board member Paul Snyder.
"There's no area of concentration," Snyder said in a recent interview with the Star-Herald. "It's kind of a global review of all of our policies."
On Monday night, the board also voted to update a clause that requires the board to publish their meetings notices in a newspaper as well as a policy affecting student attendance.
The project began pre-pandemic, but Snyder said the board was unable to take it up in earnest due to the urgency of moving SBPS's 3,400 students to an online platform last spring, along with other pandemic-related concerns.
He said there wasn't a specific need or catalyst for the revisions. Instead, the tedious work of combing the policy manual to fix spelling errors, update policy made by the state legislature and homogenize the section orders came at the behest of a group of lawyers.
"We're trying to get things on the same page with other districts in the state, just in terms of the numbering," Snyder said.
Snyder said the district was approached by lawyers Justin Knight and Rex Schultze of the Perry Law Firm out of Lincoln. Knight and Schultze both practice law relating to schools in Nebraska.
While the changes made Monday night were in the works for a while, Snyder said the project hasn't really picked back up yet. In fact, the group of board members and administrators that are working on the manual will be meeting again in December and January.
"It's a daunting task only because of the sheer volume of policies," Snyder said.
Be the first to know
Get local news delivered to your inbox!