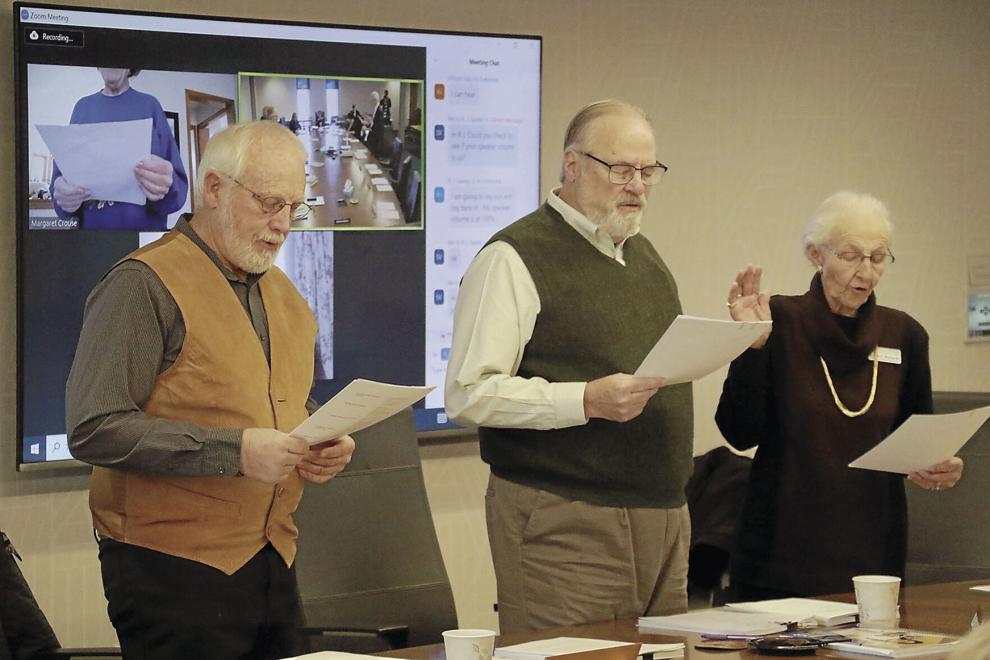 The Western Community College Area Board of Governors swore in reelected members, reorganized and approved a 2023-2027 strategic plan at a series of meetings on Wednesday.
Dr. Margaret R. Crouse, R.J. Savely Jr., Allan D. Kreman, Coral E. Richards, and Dr. William M. Packard were all sworn in at this time.
Other business during the morning work session included presentation of a new strategic plan for Western Nebraska Community College by Interim President John Marrin. The new strategic plan will be in effect from 2023 through 2027, and the plan has been in the works since fall of 2021.
Much of the work that went into the college's new strategic plan revolved around receiving input and feedback from every campus about their unique needs, as well as hosting listening sessions, focus groups, and student lunches to obtain feedback from every stakeholder group.
In addition to new vision, mission, and value statements, the strategic plan lists a number of goals and objectives focused on re-envisioning various aspects of the school's performance: student success, academic excellence, community partnerships, and institutional vitality.
Specific distribution of responsibilities and methods of quantifying the success of those goals will begin as the new strategic plan is implemented throughout the remainder of 2023. Marrin said that the plan is intended to be a "living document" that can grow and change over time, a particularly important characteristic considering the ongoing search for a new and permanent president.
The strategic plan was approved as presented during the board's regular meeting on Wednesday afternoon, which was rescheduled due to last week's winter storm. During that meeting, the board also took time to reorganize following the reelection of its members. The reorganization session saw Lynne Klemke reelected as board chair and Karen Anderson reelected as vice chair.
The next regular meeting of the WCCA Board of Governors will take place on Wednesday, Feb. 15. An update from the presidential search committee is expected at that time which will present eight to ten recommended semifinalists for the position.
Those semifinalists will be interviewed by the search committee in March before being narrowed down once more to three or four finalists, which will then be interviewed by the board of governors before a final decision is announced in April.
---