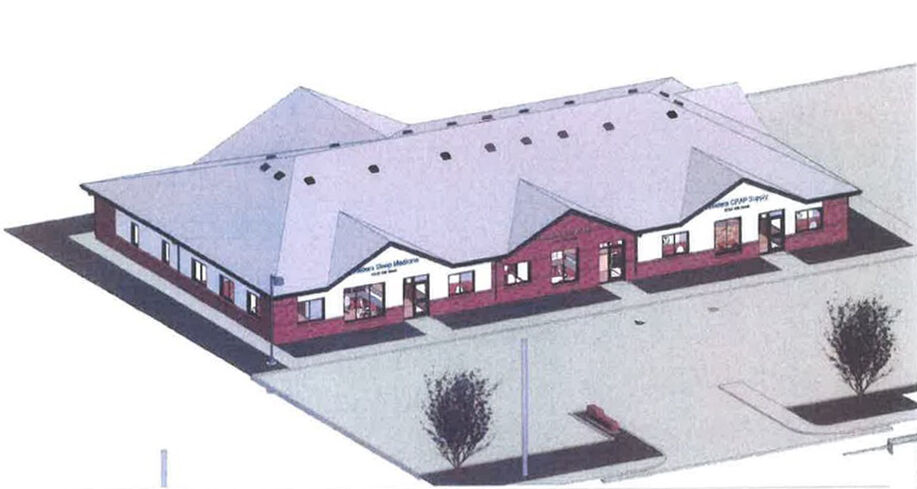 Rest easy, Gering, soon, there'll be a new sleep center in town.
The Gering city council unanimously approved the use of $778,000 in public funds to partly finance the development in a series of meetings Monday.
The new development is a sleep facility and supply business worth $2.6 million. It would consist of three businesses Western Sleep Clinic, Western C-PAP Supply and Sweet Dreams Sleep Services, under the umbrella of BriMark Medical LLC.
It's a family business, as Mark Schultz, a registered polysomnographer and owner, is partnering with his daughter Dr. Brittany Meyer to build the company, a longtime dream of the two. The name of the company is a combination of their names.
"For the first time ever, people are going to be able to travel to Gering with their sleep problems and receive treatment from doctors and mid-level providers," he said.
"It's going to be a combination of in-person office visits and telehealth," Schultz said, adding that Meyer would also work to train mid-level providers such as nurse practitioners or physician assistants.
He said there's more than 64 sleep disorders — restless leg syndrome, insomnia, mood disorders — that require all kinds of treatment and care.
Schultz said he meets with contractors and the construction companies on Tuesday.
"We've always had a March 1 date for breaking ground," Schultz said.
Since 2006, Western Sleep Medicine, an independent sleep lab in Scottsbluff, has provided polysomnographic services to identify sleep disorders in hundreds of patients, and supplied medical machinery for treatment.
He said BriMark Medical will continue partnerships with local hospitals and providers.
"There's no reason for people who we've cared about for years, to go outside the state for sleep medicine," Schultz said. "The best part is they get to go back to their home hospitals, to do their sleep studies right there."
BriMark Medical estimated the three businesses will initially employ 33 people, and add three more jobs in two years, according to the plans they submitted to the city.
The 9,000 square-foot sleep center's proposed site is at the corner of 10th Street and Country Club Road. The lot has been vacant since the 2014 demolition of the Swift Packerland meat packing plant, which has been designated a substandard and blighted area, a condition for receiving tax-increment financing.
Gering City Engineer Annie Folck said the project will raise property values currently around $25,000 to $2.3 million when complete.
"That's a considerable improvement on that property," she said.
Folck said that the developer, not the city, would expand water services to the location and rebuild the sidewalks, and there would be no need for zoning changes to the area. She said staff recommended approving the plan.
"This is the type of project that (tax-increment financing) was designed for," she said. "For infill development, helping to redevelop some of these properties that otherwise are can be very costly and very difficult to redevelop."
BriMark Medical asked for $778,000 in tax-increment financing, which means the city pledges estimated increases in property tax revenue due to developing a "blighted and substandard area" for up to 15 years and helps pay down certain costs in development.
The company also asked for $250,000 in LB840 money which has not been awarded yet. The company is also investing $1.5 million. In the city's cost-benefit analysis, the city noted that means for every public dollar, there's $2.01 in private investment being spent.
Schultz said he hopes the sleep clinic will be open this time next year.
---