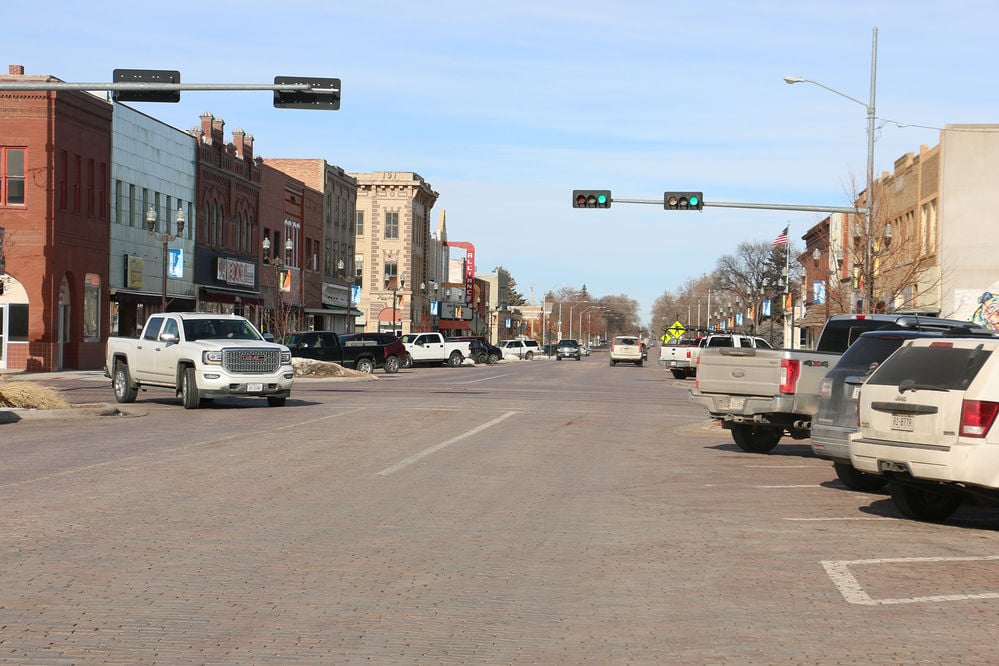 Big money projects are a top concern in the Alliance city council race, whether that's talking economic development, overhauling the city's infrastructure or looking to fill the city manager position.
Changing city managers costs money. The city often has to pay out severance pay and benefits after departures and foot the bill for moving costs, hiring firms or advertising during the search. Council members described Alliance as a full-service city, with a manager needing to know about the airport, electric, water, roads and budgets and everything in-between.
The next council is looking for a replacement for Jeff Sprock, who held the position just over a year before his abrupt resignation last month. At the moment, his duties are shared between the finance manager and city clerk.
Two candidates for Alliance City Council seats named finding a long-term city manager as their top priority if elected, while the third has said that's going to be more a of a challenge, citing the city's "culture."
Longtime Alliance banker John McGhehey quipped in answer to a question about the qualities that the city should consider in recruiting for a new city manager: "I'd say Superman but the job's already taken."
He said the most important quality is staying.
"Somebody that I hope has a commitment to the area for a period of time and does not appear to be looking for a stepping stone on the way to a bigger and better place," McGhehey said. "I think we've been used that way in the past, it doesn't work well for our community."
Current deputy mayor Brian Mischnick said the city needed someone to "run the city for the citizens," with great fiscal management and as a  "macromanager."
"Someone that's going to trust the department heads and let them feel some ownership," he said.
Burlington Northern Santa Fe Conductor and former city councilman Gary Goodell said Alliance has been hard on managers over the past few decades. Goodell is vying to return to the council.
"Alliance tears up quite a few city managers over the years. They only last anywhere from one to three, maybe five years," he said.
In a follow-up interview, Goodell said the hiring process is strenuous and costs a lot, and that he wanted to make sure someone could succeed by "changing the culture" of the council.
"The city council should give the city manager parameters and not come in there two, three, four, five times that week. It's ridiculous," he said, adding that was his experience previously on the council.
"Ever since I was on city council, it tends to micromanage the city manager, and either makes these people quit or they get removed," Goodell said.
"People have just have had enough of it," he said. "We have a really bad reputation for that."
Longtime members of the Nebraska City/County Management Association said they hadn't ever heard Alliance has a reputation for micromanagement.
President-Elect Phil Green, the deputy city administrator of Papillion, said he "never heard any scuttlebutt or talk about micromanagement" at Alliance. Former President Chris Anderson, the city administrator at Central City, said he "disagreed with that, Alliance doesn't have a negative reputation."
Both Green and Anderson said it's a tough time to hire for a city management position, and not just because of the COVID-19 pandemic.
"Cities much larger than Alliance are having trouble hiring someone on," he said.
He said cities are seeing fewer applicants. For jobs that would see 20 to 30 applications, there's now only a handful.
"It's the same issue in a lot of industries, but there are more retirements than people applying," Anderson said.
Both said the industry has a shorter longevity than it used to. The average stay for a city manager is between three to five years, according to the International City/County Management Association.
"It's a rare thing for a city manager to stay 10 to 15 years," Green said.
Two former city managers said they did not experience micromanagement from council members and both said Alliance was a great place to work.
Former city manager J.D. Cox, who served for nearly six years, said, "I left in 2016 and it didn't occur during my tenure."
Former manager Pam Caskie, who was asked to step down after serving five years as the city manager, said she did not feel the council micromanaged her decisions.
"That said, more how I felt was that there was no ability to make a mistake, correct it and move on. One mistake is fatal," she said.
Caskie's predecessor, Wally Baird was fired by the council for failing to secure bonds for construction of the town's $2.1 million dollar swimming pool. The mistake cost the city more than $80,000 in claims owed to subcontractors.
Brett Jones who served before Baird (with some interim managers between them) lost his job over cost overruns on a library project, according to sources. Alliance Mayor Mike Dafney said, "Let's say he resigned" when asked  about Jones and declined to elaborate on his comment. Other board members reached, declined to comment.
Sprock did not respond to requests for comment.
Brett Baker, the former city manager of Seward, now a consultant and occasional recruiter said some candidates were leery to apply when he spoke to them in 2016.
"I did have some applicants reach out to me after the situation with Mr. J.D. Cox about the position," Baker said. "At the end of the day, they didn't submit their application because of the turnover out there," he said.
Baker cited the average stay for a city manager is three to five years but also said one of the impacts on longevity is disruptions from local elections.
"You get two, three new people on the board and you see a city manager on the way out," he said.
Dafney said the city will continue to receive applications for the position until Oct. 30, and counted nine applicants as of Thursday.
He said he "absolutely disagrees" that the city council micromanages Alliance city managers.
"The council may come across as micromanaging if the manager is weak," he said. Adding that in his 20 total years the council never interfered "during the hiring process," which he said would be crossing the line.
Dafney said the city council's direct control is over setting policy for the city.
"If the city manager isn't implementing the policy, well, we're going to raise a little hell about that," he said.