Scotts Bluff county commissioners repeatedly used email to discuss the contentious Stegall Road project outside of public meetings, according to emails acquired by the Star-Herald in a public records request.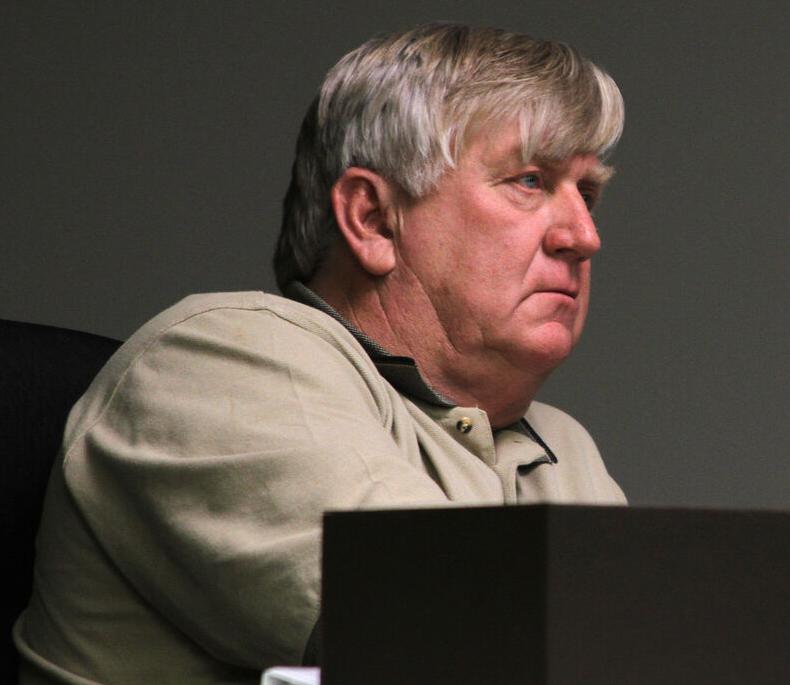 Scotts Bluff Board of County Commissioners eventually had those discussions in public, sometimes, weeks after having them virtually.
Multiple emails highlight Chair Ken Meyer and Commissioner Russ Reisig's conflict with county Highway Superintendent Linda Grummert on the project They disagreed in emails sent to each other, the entire board, and the Nebraska Department of Transportation about efficiency and costs of materials to repair Stegall Road. The 12-mile road has been a longtime thorn in the county's side.
The county approved a $1.67 million bid in January to repave five miles of Stegall and repair the extensive cracking and potholes pitting the road since it was last repaved in the 1970s.
On March 15, commissioners pushed to change a waterproof mat preventing cracks to a cheaper option, which engineers warned would shorten the life of the road and require more repairs.
The Star-Herald first requested the emails after multiple references to email chains were made by commissioners during the March 1 meeting. Th…
While all that happened in March meetings, debate among commissioners, county staff and even engineers played out in commissioner's emails between January and February, raising questions about how the decisions were made.
The conflict between commissioners and Grummert came to a head last month, when Reisig threatened Grummert's job in a Feb. 19 letter, sent via email, addressed to her and sent to the entire board.
"The debate is now over," Reisig wrote. "I expect that you move forward as I have directed on this matter without delay. Failure to comply with this directive will be viewed as insubordination."
In the letter, Reisig directed Grummert to execute a change order swapping the material from the original waterproof layer specified in the $1.67 million bid, for one made at Simon Contracting. Reisig said it would save the county hundreds of thousands of dollars.
"After going back and forth with you for 30 days, concerning which mat should be used on the Stegal (sic) Road Project ... all of my research indicates that the mat you originally proposed is too expensive, not 100% recyclable and not a good fit for Scottsbluff (sic) County," he wrote.
He cited an email from Bob Rea, an engineer at the Nebraska Department of Transportation, saying the department has not used the material for paving an entire road, but for patches.
While the email conversations centered on material changes, the board would not discuss those changes publicly until a March 1 commissioners meeting.
Reisig gave Grummert a deadline of noon on Feb. 24 for approval at the March 1 Board of County Commissioners meeting, where Simon's Construction would give a presentation on its product, FiberMat.
"Moving forward, beyond this Stegal (sic) Road Project, it is imperative that you understand the expectations that I, your supervising Commissioner, have of you; these expectations are supported by and are consistent with the perspective of the board of commissioners," Reisig wrote.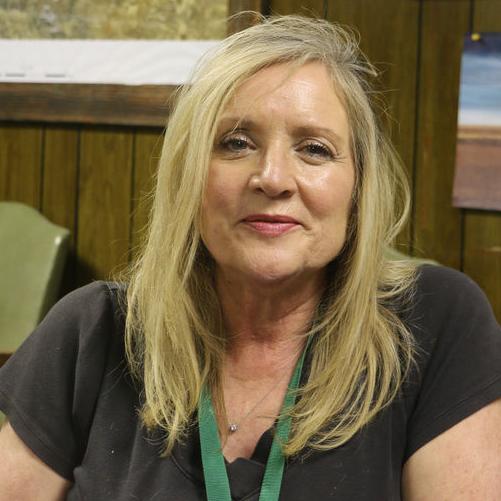 The Star-Herald asked Reisig about the emails and Reisig requested a written list of questions. He funneled his response to the letters through Scotts Bluff County Attorney Dave Eubanks.
Reisig told the Star-Herald he met with Grummert and one other commissioner to talk about using the product.
"At the end of the meeting it was my understanding that we were in agreement on using the other product (FiberMat)."
Other commissioners didn't see the letter to Grummert prior to it being sent, Reisig said.
Asked if all commissioners would be Grummert's supervisor, Reisig said each of the appointed officials, like Grummert, are assigned a supervising commissioner. As such, Reichert said, he is Grummert's supervisor.
"The Department Head had earlier informally agreed to the change order and then failed to follow through," he said in response to a question about why he considered Grummert insubordinate.
Grummert disputed that she had been insubordinate in her reply to Reisig's letter. In response to Reisig's letter, Grummert explained state statute prevented her from changing the MC Shaff designs. The county contracted MC Shaff to plan the Stegall road project.
"If I am insubordinate because I refuse to violate state law, I would like to have the (sic) explained to me," she wrote in an email addressed to all of the commissioners.
She cited Nebraska Statute 81-3445, which prohibits governments from making changes to construction of public works exceeding $100,000 "unless the plans, specifications and estimates have been prepared" by qualified architects or engineers.
In her response to Reisig, Grummert asked that the board hear a presentation from MC Shaff about the mat at the March 1 meeting.
At that March 1 meeting, MC Shaff Vice President Dave Shaff told the board the firm would not sign off on a change order using FiberMat. Without technical data on the material, Schaff said signing off would put their license on the line.
"I've got to be honest, if you ask us to specify a product that doesn't have any design backing to it, then we're being negligent," Schaff said.
Schaff asked for direction from the county, to possibly change designs for a road with a shorter lifespan. The board voted to table the issue. At the March 15 meeting, MC Schaff engineers said they'd developed their specifications and were willing to sign off on the change order. The board approved the change in materials that same night.
The email chains place the county board in a legal gray area regarding rules governing public business discussions.
The Open Meetings Act requires "that the formation of public policy is public business and may not be conducted in secret." It goes on to say, "No closed session, informal meeting, chance meeting, social gathering, email, fax, or other electronic communication shall be used for the purpose of circumventing the requirements of the act."
The law specifically outlines that a quorum, more than half, of commissioners talking about public business outside of a meeting is a violation of the Open Meetings Act.
The emails are often addressed to all of the commissioners. Reisig forwarded several email chains to his personal email, and on one occasion to Morrill Public Schools Superintendent Joe Sherwood. Reisig told the Star-Herald that he forwarded the Feb. 18 letter to Sherwood "to review my letter for punctuation and grammar errors."
It's unclear if the emails jeopardize any Stegall Road decisions by circumventing the Open Meetings Act, because all the board members received emails regarding the project funded by public money and managed by the county and later acted on in open session.
Executive Director Jon Cannon, who heads the Nebraska Association of County Officials, which trains board members on county governance, said the use of emails has not been clarified by a legal ruling.
"I don't think that question has been asked in front of any court," he said.
However, Cannon said, NACO does emphasize avoiding quorums in emails during its new-member orientation.
"(NACO) tries to make the distinction between the chain email regarding the high school basketball game the night before or Bob's birthday and official business of the county," Cannon said.
Reisig said he has never attended any NACO training.
He disputes that the series of emails violate the Open Meetings Act.
"I don't believe there was a violation of the open meetings act as the only purpose of including other commissioners in emails was to provide and share with them with (sic) information about cheaper alternatives," he told the Star-Herald. "There was no attempt to 'circumvent the requirements of the act.' There was no vote or action taken or agreed upon."
Reisig pointed to the meetings that occurred.
"Everything that was provided to other commissioners in emails was put on the regular agenda, posted for the public and advertised in accordance with State statutes and discussed in open session with the public having the opportunity to join in the discussion and ask questions. Only after that was there action taken on these items by way of a motion, a second, discussion and finally a vote."
In other instances, commissioners demonstrate concern for a possible Open Meetings Act violation for meeting in a quorum.
In one email exchange, Linda Grummert wrote to Reisig to schedule his appearance at outgoing communications director Ray Richard's retirement party.
"I volunteered through Ken to schedule the board through him so we don't have too (sic) board members here at one time. Hope you can come," she wrote.
Chairman Ken Meyer declined multiple requests for an interview about whether the email exchanges including the entire board are routine. He told the Star-Herald last week that he was tied up with a family issue.