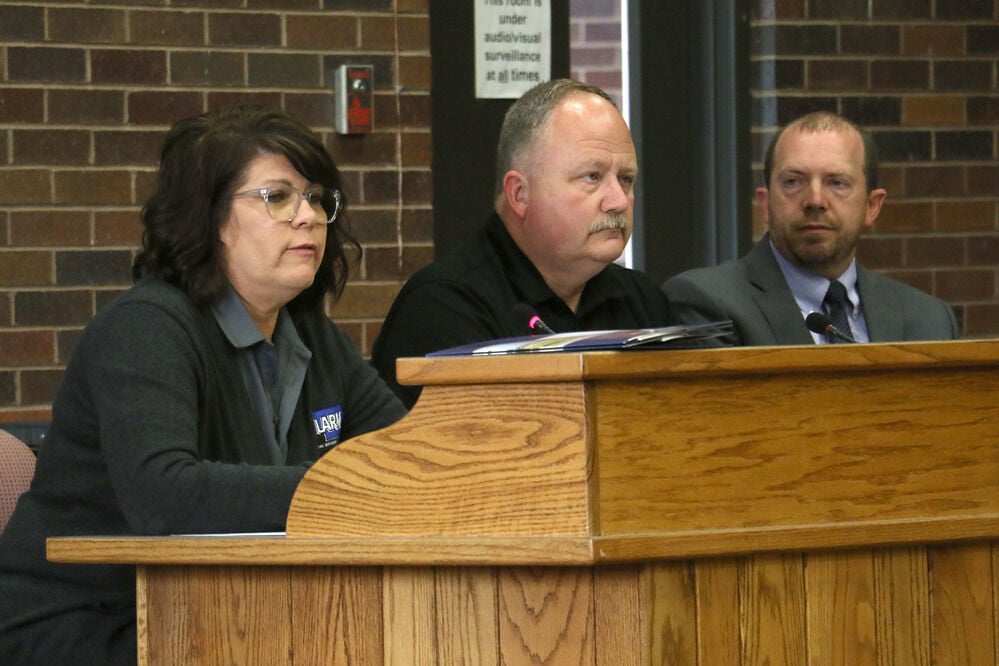 Gering City Council unanimously approved Keno Fund requests for two local organizations.
Keno Committee chairman Darrell Bentley was absent from the meeting, which left Mayor Tony Kaufman to speak on behalf of the committee's recommendations to approve Keno requests of $9,800 by the Carpenter Center and $16,173.38 by Riverside Discovery Center.
"Our Keno Committee, they do a great job," he said. "Darrell and his group have been at it for years. They're very, very good stewards of that fund, very fiscally minded. And I can tell you that there is not one application that does not get truly vetted out. So, their recommendations have always been held in high regard with our council in the past, and I don't see that tonight being different."
According to council documents, the Carpenter Center's monetary request would be used to help in its update of the community fitness room, specifically to purchase four weight machines. In its application, the center's staff outlined that improved equipment will encourage community members to use the gym, thereby improving their physical, mental and emotional wellbeing. It has served 3,450 people in the last year, 1,152 of which were from Gering.
As for RDC, council documents showed the requested the funds would go toward the Splash Pad upgrades, specifically for the "water tower splash pad feature as well as mechanical repairs to existing features and the freight for this specialized equipment." The entire Splash Pad project costs $71,178.62, and Scotts Bluff County Tourism Committee has already approved $12,000 in funding to the project.
Both requests were approved 8-0, as was the Keno Fund carry-over of $3,500 for the High Plains Auto Club.
Council also heard a presentation from LARM representatives Tracy Juranek, customer service specialist/assistant executive director, and Fred Wiebelhaus, field adjuster supervisor/loss control assistant.
Juranek said that although their property rates went up by 7.5% and their liability rates went up 5%, it wasn't going to affect the City of Gering too much.
"This year property reinsurance, because of the Iowa storms that went through and the Texas storms that went through, property rates are really taking a drastic increase," she said. "In fact, our property reinsurance went about 45% this year. Luckily, our surplus is in a really good position, so we don't have to pass that along to you."
Juranek suggested that the council might go with the three-year commitment and 5% discount, which is what the city has done in the past, as well as asked the council to consider moving from a $2,500 deductible on auto physical damage to $5,000 deductible, which, based on past claims and losses (or lack thereof), would move the city's savings from $27,000 to $44,000.
Wiebelhaus explained a few of the other services that LARM provides aside from municipal insurance. These include small safety grants, online trainings, webinars and cybersecurity coverage.
After the presentation, council tabled a resolution to renew FY 21/22 membership to League Association Risk Management in order to consider it at the Aug. 9 meeting, after budget discussions are more concrete.
In other action during the meeting, the council approved a resolution to increase the pay grade for the finance director position from a Grade 27 to a Grade 28, and the authorization of Kaufman to sign an agreement with BidItBob Auction Services for an online auction in August of 39 vehicles and 31 bicycles that have been impounded or are excess city property.
The meeting ended with a report from councilmember Michael Gillen on the Gering Convention and Visitors Bureau's latest activity. He discussed tourism being up after a rough 2020 year — currently hotel occupancy is up 31% and Scotts Bluff National Monument visitation is up 62%. The CVB has also been targeting the Front Range with a marketing campaign to bring people out to the area for day or weekend trips, which Gillen reported has been fairly successful.
"We kind of benefited from that forethought in doing that promotional marketing in the Front Range," he said. "We're still seeing that we're having a lot of people return back to the community because they enjoyed themselves so much."
Gillen also reported that Karla Nieden-Streeks has been working on bringing more tour buses to the community, which, Gillen told the council, brings in about $10,000 into the community per motor coach per day.