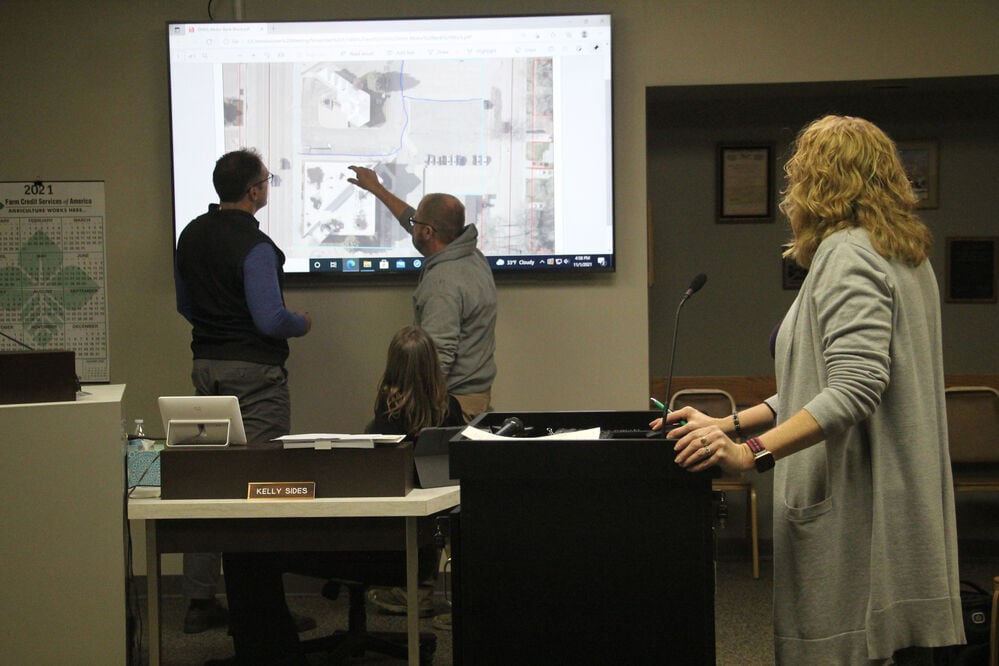 The Scotts Bluff County Board of Commissioners decided on Monday to start a plan for selling a block on 10th Street which they own. The lot includes a former motor bank and the former location of the Nebraska Department of Health and Human Services. The commissioners' goal is to sell both of these, as well as the parking lots surrounding them.
"We worked hard to keep that building with you guys," commissioner Ken Meyer told DHHS facilities administrator Connor Griess. "Charlie (Knapper) worked hard, (management accountant) Lisa (Rien) worked hard. Everybody bent over backwards to get that building where it was, and we felt like we had a good shot at it. And we didn't. We should have gone for the field goal rather than the six points."
Griess was on hand to present some of the lease specifics to the board. He said the department had not yet received formal notice of contractual changes from the county, only informal discussion. He also said no formal statement needed to be presented to the county about lease changes from the DHHS. However, the department would need to provide a 30-day notice about leaving the building.
Griess also informed the board about utility costs based on the square footage of the location. The DHHS will move across the river to the State Office Building in Scottsbluff.
Before Griess spoke, private surveyor Scott Bosse showed the board some of the potential divisions he had made to the property in question. Each of the three proposals provided the two buildings with different amounts of parking space. The commissioners held off on approving any one of his proposals quite yet.
Meyer suggested auctioning off the two buildings, which the board seemed generally in favor of. They have already completed a market analysis to determine the approximate worth of the motor bank. The board supported having a similar analysis performed on the larger former DHHS location.
The board's plan revolves around making sure the lot is sold in a manner legally consistent with existing leases. "I just want to make sure it's all legally correct. Because just listing the buildings, that doesn't meet all the state statutes," commissioner Mark Harris said.
The discussion over how to sell the lot lasted for more than half of the meeting's length. In total, the meeting lasted for two and a half hours.
Towards the beginning of the meeting, the Veteran's Service Committee presented their recommendation for the new Veteran's Service Officer to the board. Matt Meyers was selected unanimously out of 10 initial applicants. Meyers, a U.S. Army veteran, will replace the retiring John Brehm. Brehm had served in his position for 48 years. Meyers will take over his role starting on Dec. 1.