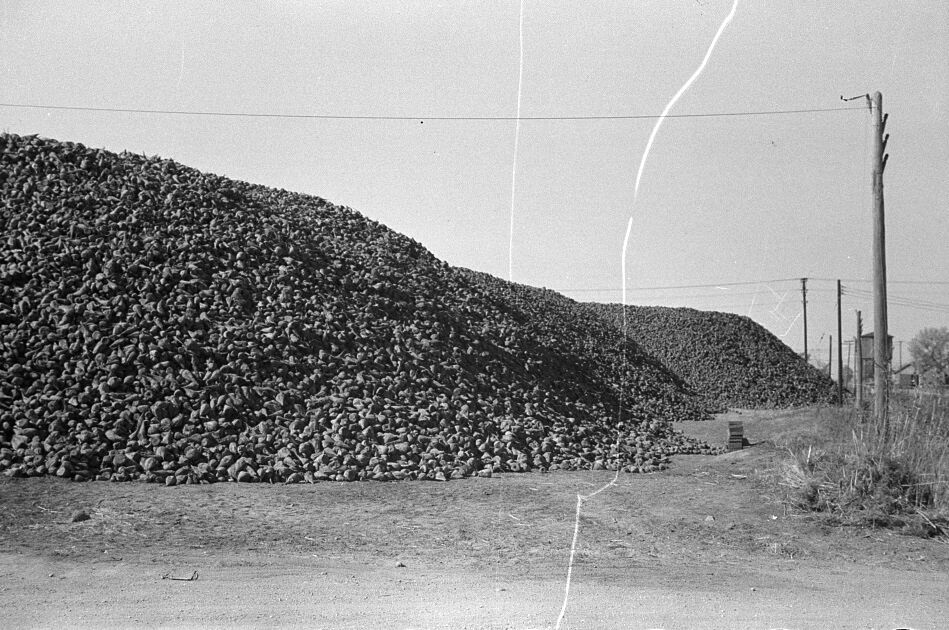 You may never have heard of Claude W. Wright.
He was one of the Americans in western Nebraska who stood for the principles of the country when many others turned their backs.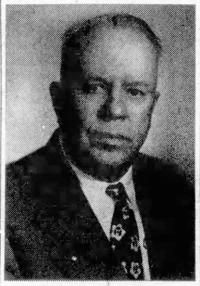 A banker who said 'No' to seizing Japanese Americans' assets
He stood for American values when the leaders of the country refused to honor the very words of the oaths they had committed to uphold.
A variety of techniques beyond imprisonment were used by the federal government to control Japanese Americans in the United States during the 1940s. According to the National Park Service, "…the bank accounts of all enemy aliens and all accounts in American branches of Japanese banks were frozen."
This federal agency noted that these actions "…paralyzed the Japanese American community by depriving…" people of their financial assets.
In western Nebraska, it appears the Federal Bureau of Investigation (FBI) "requested" at least one financial institution to close bank accounts of area Japanese Americans and call loans – demand payments immediately for loans outstanding – held by local Japanese Americans.
At least one banker in Mitchell refused to bend to the will of the federal government. Instead of closing bank accounts held by local Japanese Americans and call their loans he said, "No."
"Claude R. Wright was able to confirm that an agent with the FBI visited the First National Bank in Mitchell on a Monday in early 1942," Sandra Reddish, a public historian in Nebraska who interviewed with Wright in 2004 said.
"He didn't know the specific date, but he recalled it was on a Monday. The meeting was with his father, Claude W. Wright, who ran the bank.
"At the time of the meeting, Claude R. Wright was a 21 year-old young man. The FBI agent wanted the bank to close the bank accounts held by local Japanese Americans as well as to call the loans held by them. Claude R. Wright confirmed that his father defended the Japanese Americans as good people and that his father refused to close any bank accounts or call any loans held by local Japanese Americans."
Reddish indicated Nancy Sato, a local Japanese American, in a separate interview, also confirmed that the FBI attempted to have First National Bank in Mitchell close the bank accounts and call the loans of Japanese Americans in the area.
"While she did not live in the area in the early 1940s, her husband, Roger Sato, did live in the area. He was the son of Henry Sato, a prominent farmer in the Mitchell area," Reddish said. "Mr. Sato farmed in the region for decades, including in the 1940s. Mrs. Sato would have been aware of the banking relationships during that time period through her husband and his family."
While there is no independent confirmation that leaders of the other banks in the area responded in the same way as Wright, there are at least two possibilities. One, other area banks were never asked to close bank accounts held by Japanese Americans and call loans held by Japanese Americans. Or two, other local banks were told to do so and their leaders responded in manners similar to Wright.
Regardless of which possibility occurred, what is known is that there was no major interruption in banking operations among banks in the Valley and the Japanese Americans living in the area.
Had actions been taken against Japanese Americans — actions similar to those taken by banks in communities in California, for example — it would have been obvious. As far as area bankers today are aware, as far as area historians are aware, and as far as Japanese Americans who lived in the area in the 1940s – and continue to live in the area today — there were no major efforts by financial institutions to close bank accounts or to take property secured by loans held by Japanese Americans during the 1940s.
"We were able to survive in those years," Neil "Nick" Sakurada, a retired farmer of Japanese American heritage, said. "I don't recall any changes where any of the local Japanese American families lost their farms or had their bank accounts closed."
He and his family worked with another local bank.
Sakurada was born on the farm that was once at the site of today's Landers Soccer Complex in Scottsbluff. His mother and father were both born in Japan. They settled in Colorado in 1906, and the family moved to Scottsbluff in 1920. Sakurada was born in 1930.
He and his family lived in Scottsbluff through 1942; they then moved in that year to a larger farm in Lyman. Over the years, Sakurada and his family operated several area farms in western Nebraska. They grew sugar beets, potatoes, and other crops on farmland in the Valley. Sakurada retired from farming in 1996.
Had area bankers froze bank accounts and called loans in the 1940s, the Japanese American farmers would have been unable to continue operations.
"We depended on area banks for funding our farming operations," Sakurada said. "There was no where else to go for the funding needed to operate the farms in the area."
He explained that the typical farmer would obtain a loan early each year.
"You'd plan out your costs for the season in the beginning of each year," he said. "A bank would then loan you sufficient funding to help pay for the seeds, labor, fuel, and other related farming costs for the upcoming season. You'd then pay back the loan at the end of the season as you sold your crop."
Sakurada indicated that farmers would typically harvest beans in September/October annually, sugar beets in October/November, and corn in November each year.
In addition to loans for crops, Sakurada said that some farmers would obtain separate loans for livestock.
"Much as with sugar beets and other crops, once you sold livestock at the end of the season, you'd pay back the livestock loan," he said
Area bankers today each spoke highly of their relationships with Americans of Japanese heritage in western Nebraska.
The willingness of area bankers to handle funds and make loans to Japanese Americans — regardless of the views of the leaders of our country — allowed western Nebraska to survive very difficult times.
The refusal by Claude W. Wright to treat Japanese Americans as less-than —equals — in spite of the demands from the federal government — is a testament to American values. One that the people of western Nebraska — all of the people of western Nebraska — should recall when faced with injustices today.
This story is the sixth of a seven-part news series that will highlight aspects of life of Japanese Americans in Scottsbluff and nearby communities. Part Seven will detail how Japanese Americans raised sugar beets that were critical to the military operations of the United States during World War II.