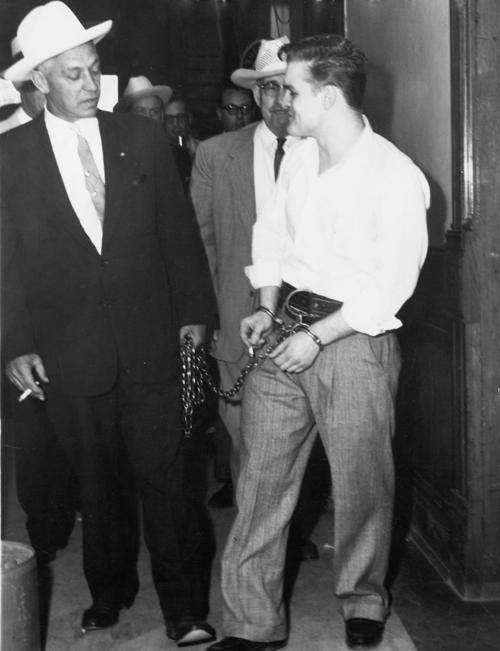 Charles Starkweather died in the electric chair at the Nebraska State Penitentiary 62 years ago today, showing as little emotion as he had displayed when questioned about the 11 victims in the case.
Starkweather's killing spree began Jan. 21, 1958, when he murdered his girlfriend's mother, stepfather and baby sister. It ended with his arrest eight days later near Douglas, Wyoming.
The Nebraska Pardons Board voted 3-0 to deny a pardon or even grant a hearing to consider one Tuesday to the former girlfriend of infamous Nebraska killer Charlie Starkweather.