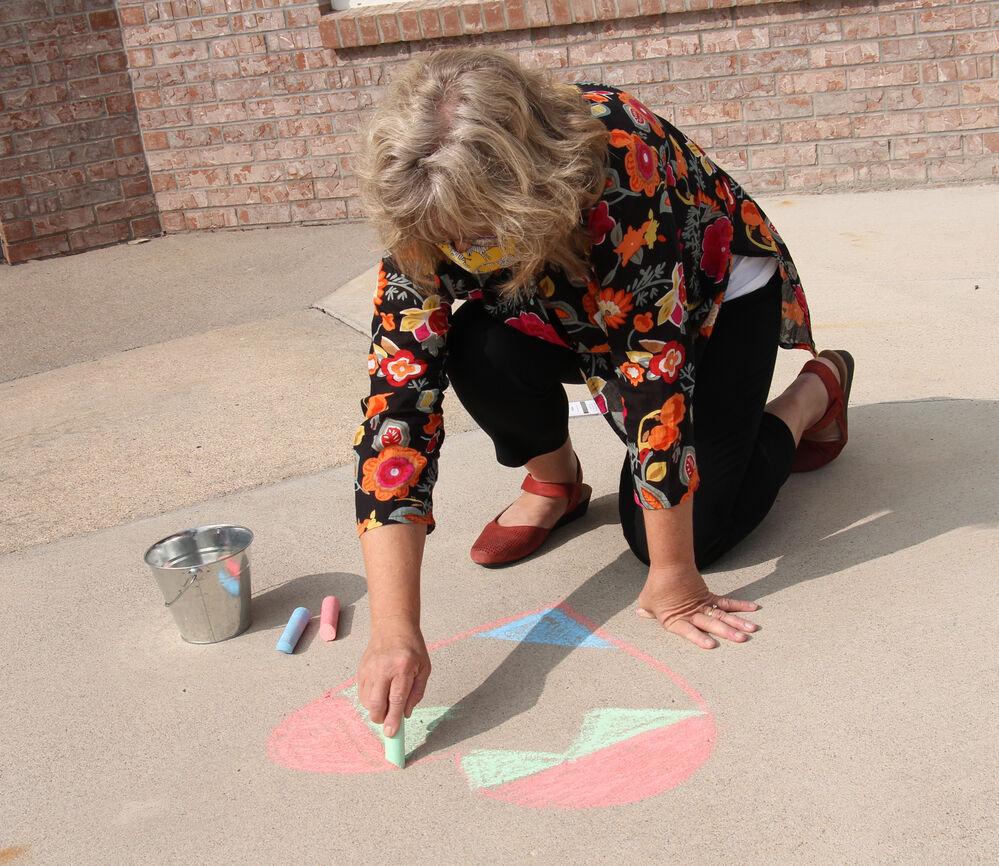 Staff at The Residency in Scottsbluff has scheduled an upcoming event that will include participation from both the residents and the public.
Kristin Wiebe, family facilitator at The Residency, said because of continued concern over COVID-19, residents have had limited, if any, contact with the outside world for several months.
"As things start to improve, we need to schedule a few more safe activities because we aren't in lockdown anymore," Wiebe said. "Still, we have to be careful about contact."
She said they haven't been able to restart worship services or communal dining yet, but will in the near future.
One of the upcoming safe activities is the Chalk Art Competition. Families and individuals from the community are invited to fill The Residency's sidewalk spaces with art beginning on Sunday, Sept. 20.
Wiebe said there will be some buckets of chalk at the main entrance and a clipboard where people can sign up for a sidewalk square with a number on it.
For the next week, people can stop by as they have time and decorate their piece of sidewalk with some original art.
"Our residents will be judging the artwork on Sept. 27," Wiebe said. "We have five categories that people can use for inspiration for their sidewalk art."
Categories include fantasy/whimsy, pioneer/regional, characters, seasonal, and most joyful expression.
"It's all outside, so all we're asking of the artists is to be mindful of the risk, have a mask with them and limit their contact with our residents," Wiebe said. "We're looking to provide some creative, fun art to brighten the day."
Winners will be announced in the Star-Herald on Wednesday, Sept. 30.
"One of the hardest things we've had to deal with is the limited amount of gathering we now have," Wiebe said. "Residents are used to having exercise classes and dining together. It's been pretty tough on them. They're used to being active and now they have nothing on their calendars to look forward to."
Wiebe said they're always looking for creative and safe activities for their residents so they can start to fill up their calendars.
One of them is scheduled for Wednesday, called a courtyard concert. Local groups are invited to perform on the patio at The Residency during the dinner hour.
Residency staff is also working on increasing the technological savvy of their residents so they can use FaceTime or Zoom for visiting with others when in-person contact is limited.
For more information on the Chalk Art Competition, contact Wiebe at The Residency, 308-632-4342.
Jerry Purvis is a reporter with the Star-Herald. He can be reached at jpurvis@starherald.com or at 308-632-9046.
Get local news delivered to your inbox!
Subscribe to our Daily Headlines newsletter.