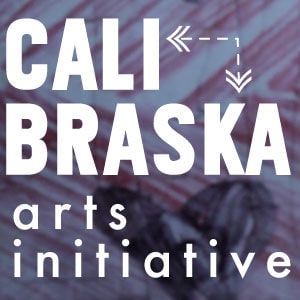 SCOTTSBLUFF — Starting next week, area children and adults alike will get a chance to dip their toes in the world of animation, learning the ins and outs from California Institute of the Arts animators.
Now in its fifth year of operation, the Calibraska Arts Initiative is a partnership between the Midwest Theater and Calibraska Arts Initiative director Erica Larsen-Dockray, supported by the West Nebraska Arts Center, Western Nebraska Community College and Vistabeam wireless chief marketing officer Monique Larsen.
"This is the third time I've brought CalArts students out," Larsen-Dockray said. "I don't know of many programs that bring out CalArts animators to a place that has no animation otherwise."
The mission of Calibraska is two-pronged: to allow Los Angeles-creative-industry-based artists and students exposure to small-town Nebraska culture and hospitality and, provide access to high-end educational opportunities, mentoring, training and exposure from Los Angeles creative industries to Midwest residents of all ages in western Nebraska.
Larsen-Dockray is a Los Angeles animation instructor and Scottsbluff/Mitchell native. This year she's brought in CalArts animators Hunter Janos of Los Angeles and Rachel Seropian, originally of Connecticut, to work with the students.
While it's Janos' first year teaching in the Midwest, Seropian taught classes last summer. They've both taught with the Community Arts Partnership in Los Angeles, but Seropian said that she's noticed a difference in the students here and there.
"I feel like being close to L.A., there is this sort of preconceived idea of what animation should be," Seropian said. "So when you go farther away from that, people tend to come up with more interesting, creative ideas. They have a different perspective."
The Johnny Carson Foundation awarded a $25,000 grant to the Midwest Theater to support and expand the Calibraska Arts Initiative series of classes in art and animation. The grant will be used to purchase equipment, pilot an after-school animation club, accommodate four Los Angeles-based animation instructors to teach the summer classes, and provide scholarships for students from low-income households.
Classes begin July 12 with two intro to SculptGL and Sketchup classes; one for kids from 1 to 3 p.m., and one for adults from 6 to 8 p,m. at the West Nebraska Arts Center. Students will learn to build 3-D models and creating 3-D scenes using software they can then use for free at home.
Other classes offered include introductory animation, two levels of advanced animation for returning Calibraska Arts Initiative students, adults-only "loopy animation" (no artistic talent necessary), and training for educators to learn animation teaching techniques. A reception and red-carpet screening of student work will take place Aug. 1 on National Night Out at the West Nebraska Arts Center and the Midwest Theater.
Calibraska Arts Initiative classes will take place July 17-28 at the West Nebraska Arts Center, 106 E. 18th St., and the Midwest Theater, 1707 Broadway. Registration is now open.
For a full schedule of classes or to register, call the Midwest Theater, 308-632-4311, or visit the education tab at www.midwesttheater.com. Members of the Midwest Theater and West Nebraska Arts Center will receive a member discount but must call to register. Scholarship applications for low-income households are available at the Midwest Theater and on the website. Space in most classes is limited to 15 students.