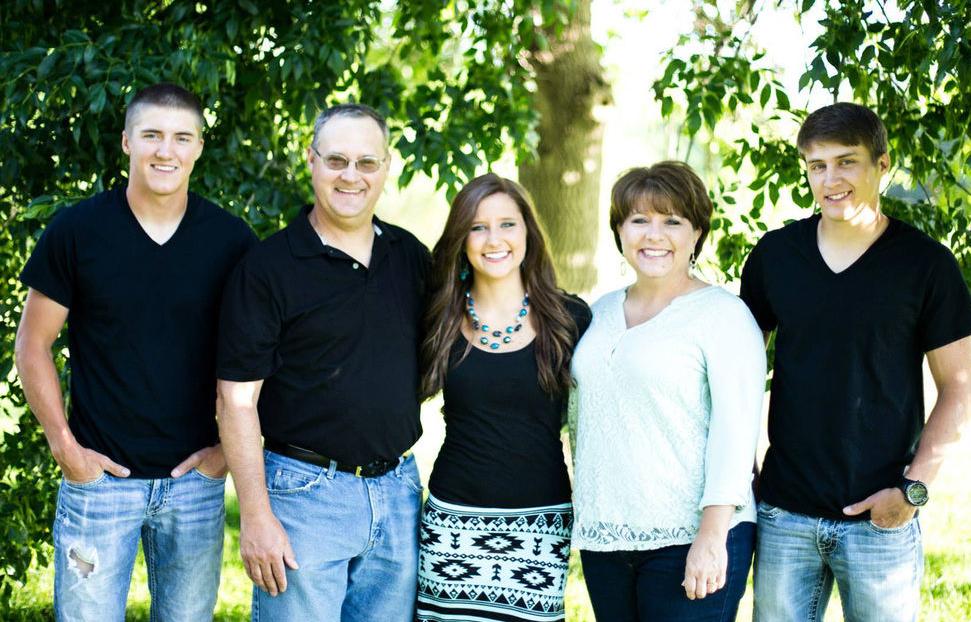 ALLIANCE — Mark and Shardel Nelson anxiously drove toward Peru State College. Their daughter, Kaelia, wasn't responding to text messages or phone calls. When they arrived at Kaelia's dorm room, they knocked on the door. There was no response.
"Our worst fears were confirmed after the RA got us in there," Mark said.
In an instant, Mark and Shardel became members of a group no one ever wants to be a part of. Kaelia Shae Nelson died by suicide.
"Right now, the toughest day I ever lived was Oct. 29, 2017," Mark said. There will not be another as tough as that."
Watching their daughter struggle for three years on that path was tough to take. Kaelia always insisted she could do it alone.
"There is part of us that is hurt," Mark said. "We were a little upset that she couldn't reach out, but that's part of that mental illness."
Kaelia internalized things. She never felt she was good enough or worthy enough for anyone else.
"Her heart took her to a place her mind couldn't properly deal with," Mark said. "And she had so much going for her."
There will always be "what ifs" and questions with no answers. Shardel wonders why Kaelia didn't turn to them.
"I wonder why our love wasn't enough, even though I know she didn't think that way," Shardel said. "We could have been there in 15 minutes."
Survivors of suicide know they are not supposed to have regrets or blame themselves, but Shardel wonders how you cannot.
"I'm not going down that path, but you do wonder why she couldn't turn and let us love her," she said.
Mark understands the transition to becoming an adult and trying to make your own life and relationships from the people who raised you is something all children do. He looks at most parents who provide unconditional love and their children know their parents will be there to help pick up the pieces. With mental illness, it's hard to understand that, he said. Instead of reaching out, Kaelia was internalizing everything with a negative reflection of herself.
"She got into such a dark spot that all there was for her was the dark stuff," he said. "She couldn't see that 95 percent of her life was on track."
After her death, many people came up to Mark and Shardel and told them of the many times Kaelia had been with them to make sure they were OK. As Mark and Shardel were cleaning out Kaelia's dorm room, a young woman approached them.
"She said, 'You're Kaelia's dad? I just transferred here and she's one of the few who made me feel welcome here,'" Mark said.
Her parents know of at least three people Kaelia helped who attest they would have completed suicide if it had not been for her.
"She was concerned about them, not herself," Shardel said. "In the end, that was her downfall."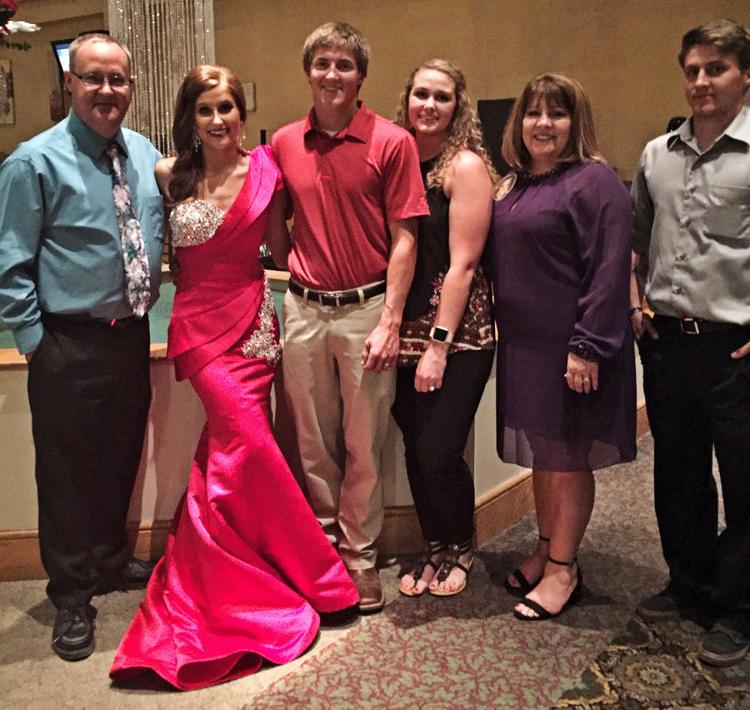 Kaelia had enjoyed participating in pageants. She was the second runner up at America's homecoming queen. She was Nebraska's homecoming queen in 2015 and Miss Alliance in 2017. She was named Miss Chadron for 2018.
Pageant time is difficult for Shardel now. She and Kaelia have been attending Miss Nebraska pageants since Kaelia was in the womb. Kaelia loved competing in them and Shardel loved being there with her daughter. More than that, Shardel misses the little things the two used to do together.
"She would sit by my mirror and I'd be at the other one putting my makeup on and we'd be talking," Shardel said.
REMEMBRANCE OF LIFE IN THE LITTLE THINGS
It's the little things that trigger both Mark and Shardel and they have to stop for a moment before they can go on. It's the credit card application in the mail. It's the boating certificate still in the jet ski. It's Kaelia's dog, Charlie, who now lives with them.
"She's still with us, but not physically here," Mark said. "You're better for knowing how she was with other people and that she put them before herself."
Mark said the hard times for him now are occasions he knows he will never have with Kaelia that he will celebrate with other family members. Those times of joy will also present a sadness to him.
"You're joyful for your niece (getting married), but at the same time you have a hole in your heart," he said. "We will never have this event."
Mark and Shardel had 21 years with Kaelia. They try to be thankful for that time because they know they could have not had any. This year will be the first time there will be an age separation for their children. Each son will gain a year, turning 25 and 28, but Kaelia will be forever 21.
"It's tough knowing that your memories will be only to age 21 as your two boys continue to move forward," Mark said.
There is healing to talk about it and knowing she can help somebody, Shardel said.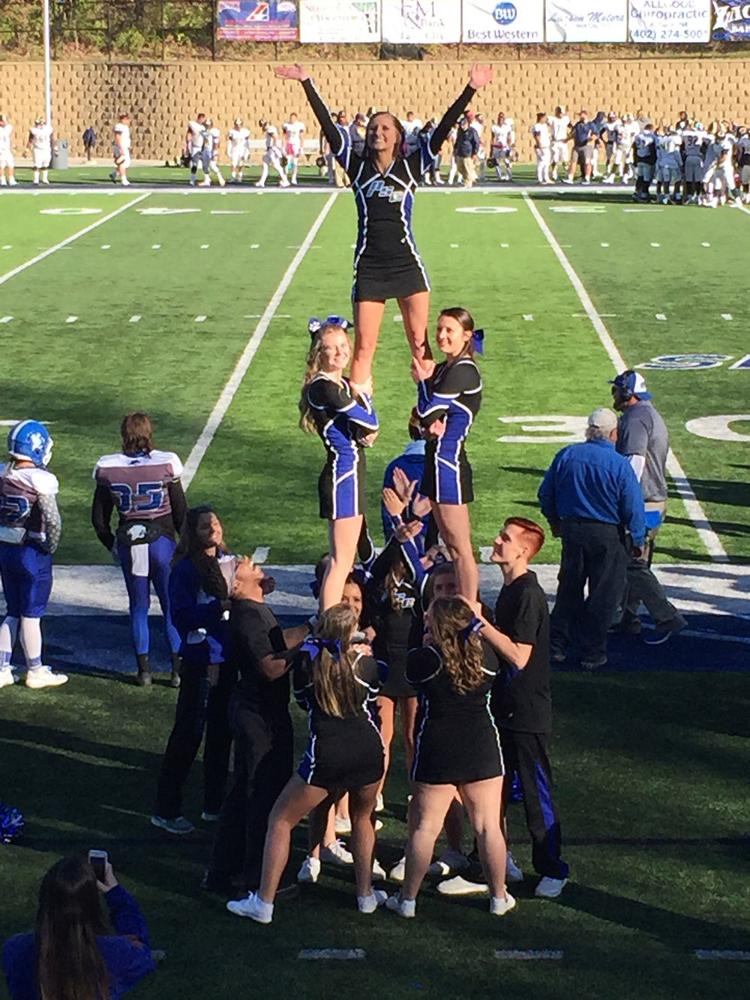 "We've been there and done it, unfortunately," she said. "Maybe others will hear it and be stronger because they can see the pain it leaves on loved ones and how many people they do touch."
Through tears and bloodshot eyes, Mark and Shardel are determined to continue Kaelia's legacy. They are reaching out to tell their story so others may never know the pain they share.
Shardel has attended the HOPE Squad training in Utah, which deals with the issue of suicide in schools.
She has met with a group of people in the Panhandle who are interested in helping stomp out the stigma. They will see a couple on the eastern end of the state whose son also completed suicide. That couple has spoken to school groups about the issue and Mark and Shardel are going to learn from them.
Shardel is speaking out about mental illness as a disease that needs to be treated like any other.
"We have to get that message across," she said. "It is what it is and you need treatment just like any other."
Although there were no signs with Kaelia, many people will mention suicidal thoughts before completing their plans. Shardel wants everyone to know that if a friend or a loved one is thinking of suicide, they need to say something.
"My precious baby is gone," she said. "If you hear someone say it, you best be stepping in and say something because otherwise, a life will be lost."
Mark and Shardel will walk in the Scottsbluff and Alliance Out of the Darkness walks. They hope they are among the last who have to participate in such events.
Kaelia's pagent platform was "Stomping the Stigma: Creating Conversations about Mental Illness." That's Mark and Shardel's mission now. They've added suicide to their mission.
Kaelia admitted her mental illness publicly. She never tried to hide it. She even wrote a children's book, "What's Happening to My Mind," addressing mental illness. A copy rests in the Grandview Elementary School library in Alliance. Mark will always have immense respect for her for doing so.
"We need to do the work she was doing," Shardel said. "It's her legacy now and we will be carrying it on."