After 28 years as a Nebraska State Patrol trooper, Chuck Elley hung up the navy blue, wide-brimmed hat for the last time on Dec. 31.
Many people throughout the Panhandle are familiar with Elley as the face of Troop E. As the community service officer, he was typically the trooper representing the Nebraska State Patrol at Panhandle events, speaking to students and working with businesses.
As a young man, Elley hadn't planned to be a state trooper. Elley, who grew up in Hastings, went to Central Community College and received his associates degree in business. He had plans to take over his father's auto/farm implement business and then, the farm crisis hit.
And, soon the Nebraska State Patrol became the second job Elley worked. His father worked on Nebraska State Patrol vehicles as a mechanic and was often called out on the highway for auto assistance calls. As troopers would visit the office, Elley said, they would talk about the patrol and he would ask questions.
"I grew up watching the troopers, talking to them and learning about the patrol," he said. Somehow, that resulted in Elley looking to the state patrol for a career. He stayed in for 28 years and 2 months, to be exact.
After completing the Nebraska State Patrol academy, Elley was assigned to Troop E headquarters, which covers the Panhandle.
"I had never been to the Panhandle before," he said. His wife, Linda, who grew up in Grand Island, also had not been to the area.
"I planned to work here a couple of years and then I would transfer out. ... We fell in love with the Panhandle, with the people, with the weather. We've been here ever since."
While Elley worked the road as a patrolmen for four years and served another 10 years in investigations, those stints are just a footnote as he talks about his career.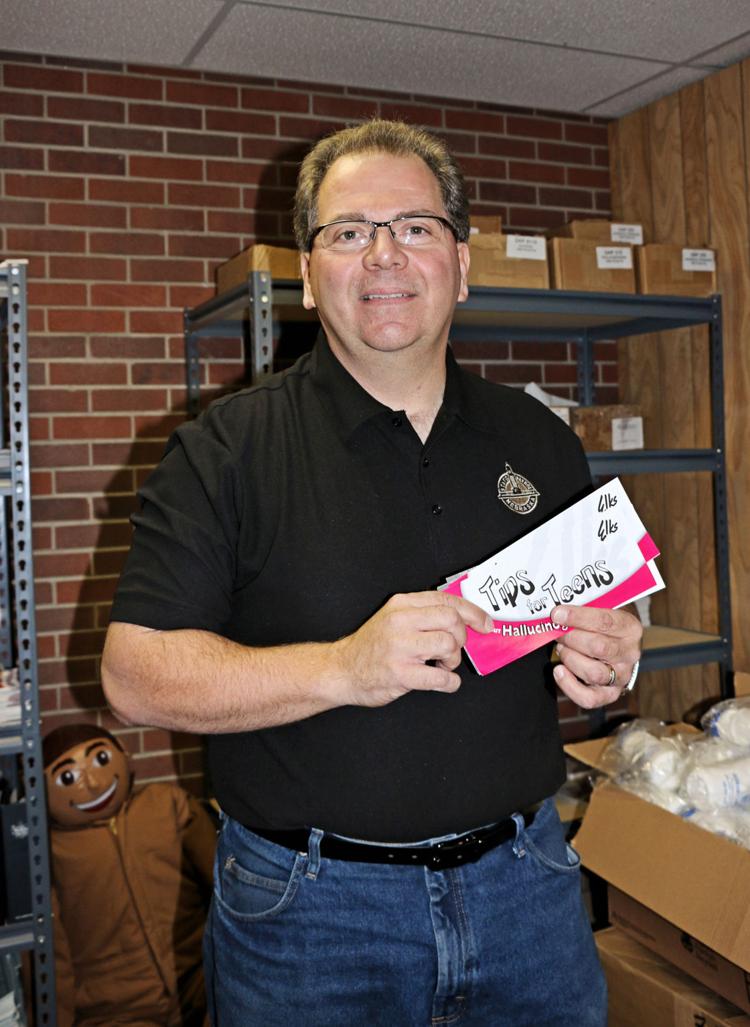 In fact, he only tells one brief story — when prompted — about a 1993 bank robbery in Gering at the Federal Lincoln Savings and Loan building. At the time of the robbery, Elley happened to be at the Gering Police Department on an unrelated matter. As officers converged on the bank, Elley drove the area, looking for the two men who had fled on foot, en route to their getaway car.
Elley spotted one of the men running on Union Pacific Boulevard and he chased him into the yard of a nearby residence. As Elley approached the suspect, he saw the man armed with two guns, one a .357 magnum and another an AK-47, and the weapons were pointed at Elley.
Elley said he and the man eyed each other. Elley pointed his weapon at the man, sure the man was going to shoot him.
"I thought it would end differently that day," he said.
However, as he ordered the man to drop to his knees, he complied and then put out his hands to sides as ordered. Elley held him there, on the ground, until other officers responded. Officers found a third weapon, another .357 magnum tucked in the waistband of his pants.
"I've had some pretty intense moments," he admits. "I've assisted with lots of high profile cases. Gone on lots of high-speed pursuits. But, nothing has satisfied me as much as community policing."
In 2000, the Nebraska State Patrol received a grant program that funded six community service officer positions across the state. Elley became one of those six community service officers. Officers aimed to identify programs and needs in their service areas and to use available resources to address those problems through enforcement and education.
In that effort, Elley worked with school administrators, business and community leaders. Some problems, such as drug use and alcohol abuse, underage drinking and impaired driving are common issues, albeit serious issues, across the state.
"The number one killer of teenagers is motor vehicle crashes," he said. "So one of the many issues that I have gone from school to school on is highlighting the importance of wearing a seat belt and being safe. It's important for all drivers, at all ages," he said.
However, through the years, other issues, such as school violence, sexting, cyberbullying and Internet safety have joined the list of ongoing issues in the Panhandle.
When he started as a community service officer, he said, he didn't know that he would enjoy it.
"I also wasn't expecting the impact that I would have on people," he said. "It did not take very long for me to realize the impact."
Elley estimates he has given more than 3,500 presentations in nearly every school in the Panhandle over the last 14 years. He has also spoken at Western Nebraska Community College and the University of Nebraska Medical Center's College of Nursing — West Nebraska Division, as well as many businesses.
In 2006, Gov. Dave Heineman honored Elley with the Employee of the Year Award as a result of his efforts to fight drug usage. Elley had been instrumental in working with the Scottsbluff Public Schools as it implemented a drug-testing program. The program has been a model across the state and in other states for schools instituting similar programs to test athletes and students involved in extracurricular activities.
The goal of such programs, Elley said, is to be another tool to help parents and schools identify drug problems among teenagers early, when they can receive early intervention. The programs also give students a tool to decline using drugs, such as marijuana, which Elley said are an increasing issue, especially with the recent legalization of marijuana in Colorado. Marijuana continues to be illegal in Nebraska.
"What many young people do not understand is that marijuana is stronger than ever," he said, saying that THC levels are 13 to 25 percent higher than they were in the past and that edibles have THC levels that can exceed 70 to 80 percent THC and can be very dangerous. "The misinformation coming out of Colorado and other areas is concerning. Marijuana and drug use causes problems in the family, which in turn ties into problems in the community."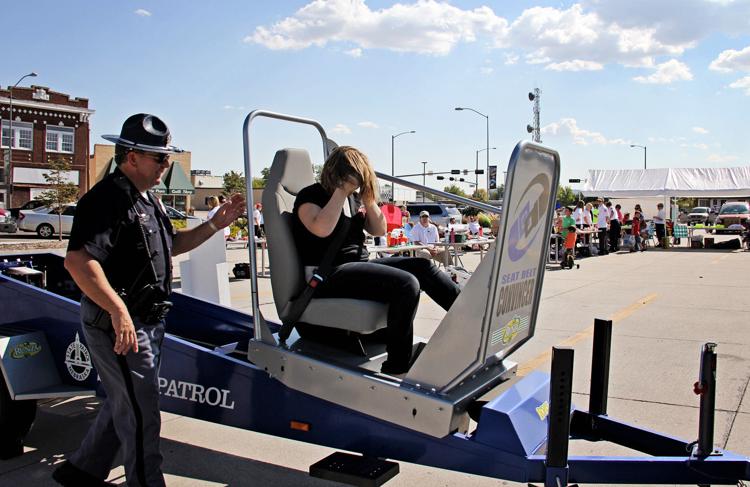 It has been humbling seeing the personal impact that he has had among students and others, Elley said. He regularly hears from people who say that he has had an impact in their lives. For example, he said, he once spoke at Gering High School, giving a presentation on seat belt usage. Three days later, a student was involved in a serious vehicle crash, striking a school bus and the passenger side of his vehicle went under the bus. It is very likely that the student would have been killed in the crash, but he was wearing his seat belt.
"That student said he walked out of my presentation and it shook him up so much that he decided to wear his seat belt from then on. ... A few days later, his guidance counselor called me and said that the young man wanted to talk to me. He (the student) approached me, teary-eyed, hugged me and thanked me."
He has also been thanked by parents, sent letters and emails.
Over the years, Elley said, he has had a lot of support from the community. He has seen that support continue as he steps into his next venture — he'll serve as an educational consultant, talking on the many topics that he has encountered throughout his career with the state patrol, in partnership with ESU #13. ESU #13 administrator Jeff West approached Elley to continue his efforts as area schools learned about his pending retirement. The community service officer position Troop E will not be replaced, so Elley's work will help him continue the work he has done for nearly three decades. He has raised funds to help provide presentations on a large breadth of topics, from drug use to crash dynamics, for schools and businesses. Presentations will be provided, free of charge, as long as Elley is able to continue to get sponsors for his work.
Any business or school wishing to have information on Elley's presentations can contact him via email: chuck.elley@yahoo.com.
Elley also thanked the many wonderful men and women that he has worked at the Nebraska State Patrol and area law enforcement agencies.
"It is all bittersweet," he said on his last day as a trooper. "It has been a great career. I have enjoyed everything. I have been very blessed."
A retirement reception in Elley's honor will be held in February.