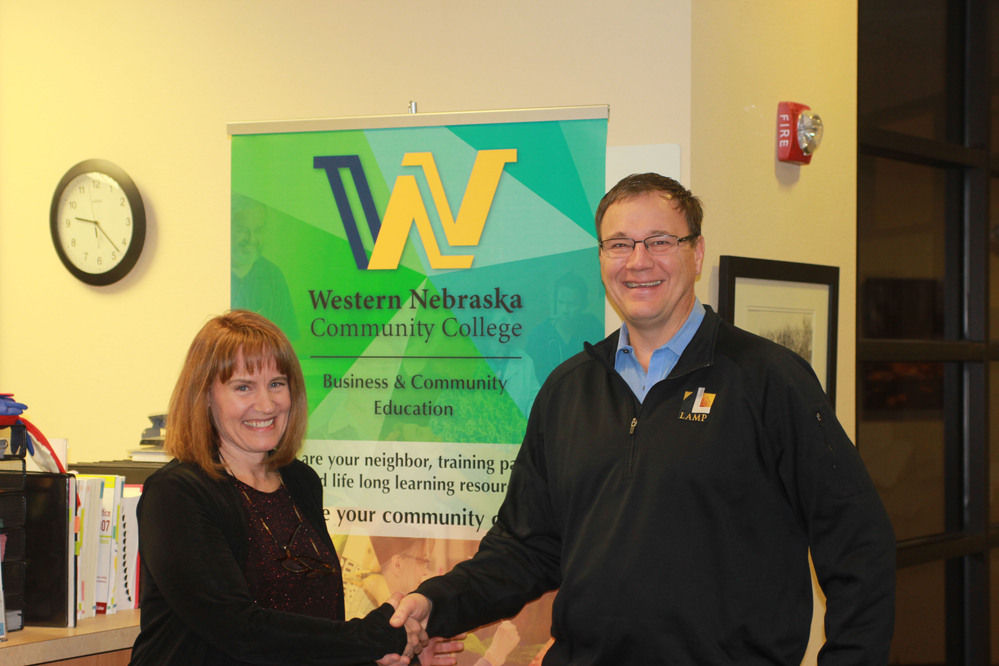 A new company is working to help other businesses by inspecting the cost of credit card processing. The microchip embedded credit card system has become more common. Since as of Oct. 1, retailers are now financially responsible for the credit card fraud of consumers using the swipe readers. This new policy is different from the old policy where banks were responsible for fraudulent purchases.
Mike Lamp, owner of Hometown Merchant Solutions LLC., started the business in Billings, Montana and made the move to the Panhandle in May. Lamp provides the service so companies can identify high or hidden fees.
"It's basically working with small businesses on credit card and debit card processing," said Lamp. "It's helping businesses grow, so it's exciting to work side-by-side and help them out any way that I can."
Lamp has a simple method called Interchange Plus where companies are able to see the different interchange fees of card issuing companies like Mastercard, Visa and Discover. The process is meant to be as clear as possible and Lamp tries to offer businesses different ways customers can pay. Lamp said that bank statements are confusing and in order to not burden businesses with a big expense, there is a small fee associated with the service. The analysis is free and he also offers payment processing equipment.
Judy Amoo, dean of economic and community development at Western Nebraska Community College, said that businesses dismiss the possibility of being able to save money through just analyzing statements.
Lamp knows the importance of building relationships and putting out a quality product. He said that he goes out, knocks on doors and meets businesses face-to-face. Lamp works with the different businesses and gets to know the owners as well as the business.
"Instead of a phone call, they know that they have someone local that they can fall back on," said Lamp.
Through the help of the Linkubator program at WNCC, Lamp has been able to engage a lot of people in the community and has been connected with the different businesses.
"Judy's done a great job of introducing me to different outlets in the community and I started to get to know people,"said Lamp.
Hometown Merchant Solutions, LLC. is working with around 50 customers at this time.
Amoo believes that more people need to support small businesses because that is where the growth of the nation is going to come from.
"With the workforce that is coming up there are not enough jobs in our nation to support the number of employees," said Amoo.
The Linkubator program at WNCC provides support to businesses through resources and services. Amoo works one-on-one with businesses. All the stages of businesses could be assisted through the program, whether they are in the conceptual stage of a business or have launched a business and have identified parts of the business that needs revamping.
"Whether that is in using Quickbooks, legal, or accounting services, I can refer them to many different people and organizations," said Amoo. "They might have networking needs, coaching needs, they might need help with strategizing, brainstorming. They might need to look at their entire operation."
There is no fee associated with the Linkubator program due to the work of the WNCC Foundation.
A shift in liability has made the expertise that Lamp has valuable. Businesses can be helped through getting a lower processing rate and consumers can be more protected. Lamp said that the microchip embedded credit card system has been in Europe for eight years but has made slow progress in the United States. Lamp said that the systems is more protective but there could be more technology come up where people where people would be to tap into the system.
The payment processors are able to use Google Touch and Apple Pay. VeriFone readers allow for more tech-savvy consumers to no longer have to carry credit or debit cards. Consumers are able to just touch the scanner with their phone.