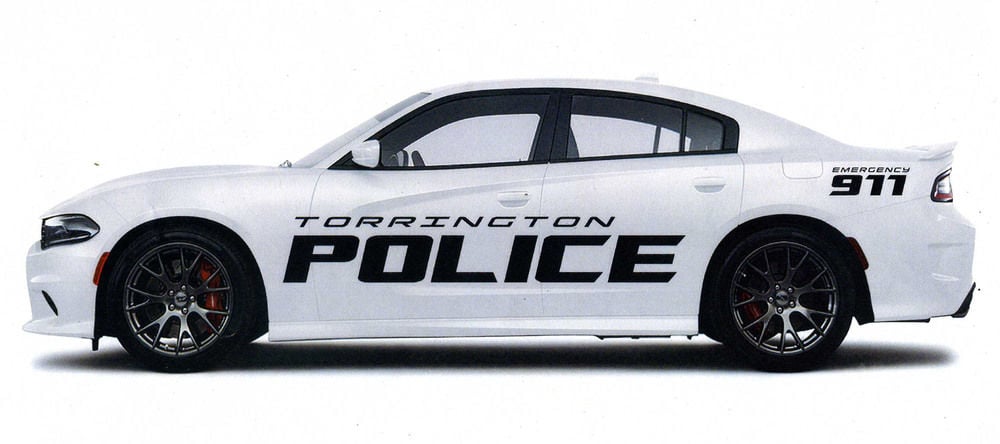 TORRINGTON, Wyo. — The Torrington Police Department is looking to completely replace its patrol fleet this year, which Chief Tim Hurd said should improve community safety and the department's emergency responsiveness.
Hurd, who took over the department in July, said he has been looking for ways to improve the department's state-of-readiness in case of an emergency.
"We couldn't respond adequately, in my opinion, to any active aggressor, any active shooter, anything that would require more than the officers we would have on duty at the time," he said.
Hurd went to a 12-hour shift schedule, which would increase the number of officers on duty at any time while cutting overtime. The new schedule also allowed him to eliminate an officer position through attrition.
Because of the savings between cutting overtime and removing the position, Hurd developed a plan to finance for a fleet of 11 new patrol vehicles, enough to allow officers to take their vehicles home. That would allow the Torrington Police to be more visible in the community, helping to prevent crime — "Who wants to rob a house next door or down the street from a police officer?" Hurd said — and making officers more responsive to emergencies.
"As it stands right now, we have officers who would have to go past a critical incident," Hurd said, "Come here (to the police station), hope there was a car here, hope the equipment was here, and then respond to the emergency.
"This revamps our response to any act of aggression anywhere. Within 15 minutes, we could have as many officers as we need and not have to rely on outside agencies."
The new patrol cars will be 2018 Dodge Chargers, coming with a seven-year, 75,000-mile warranty. Hurd said councilwoman Deanna Hill was the driving force on the city council for purchasing the new fleet. The new fleet, she said, will cost more than $40,000, similar to the usual replacement costs of the former rotation-replacement plan the department used.
"The value of it is almost identical to what we were doing with one car per year," she said.
Since each vehicle is only being used by one officer, Hill said the mileage should stay low, allowing the fleet to be maintained with minimal effort: Hurd estimated that the department is putting 30,000-40,000 miles on each vehicle per year, but suspects that number will go down to 7,000-8,000 for take-home cars.
Having each officer take his or her vehicle home, Hill added, should also create a connection between the officers and their vehicles.
"It becomes part of them," she said. "I think the pride level and the accountability level goes up."
The City of Torrington will put the fleet up for bidding.