SCOTTSBLUFF — The invasion of Normandy on June 6, 1944, was one of the largest undertakings in military history. As Operation Overlord went forward 75 years ago today, roughly 160,000 Allied troops crossed the English Channel, supported by 7,000 ships and boats, and landed on the coast of Normandy. Their goal was to drive back the Nazi regime which had captured France four years earlier.
"Your task will not be an easy one. Your enemy is well trained, well equipped and battle-hardened. He will fight savagely," Supreme Allied Commander Dwight D. Eisenhower wrote in an order distributed to the 175,000-member expeditionary force on the eve of the invasion. "I have full confidence in your courage, devotion to duty and skill in battle."
The seaborne invasion included nearly 5,000 landing and assault craft, 289 escort vessels, and 277 minesweepers. The combined American, British and Canadian forces established a beachhead, and the Germans could not drive them back out. Within 10 days, there were half a million troops ashore. In three weeks, there were two million.
On D-Day, many of the troops poured out of landing crafts known as Higgins Boats (the invention of Columbus, Nebraska-native Andrew Jackson Higgins), into the surf, left to wade or swim to the beaches of France. Shorter soldiers weighed down by equipment found it hard to keep above the surf and many drowned, while taller soldiers waded into German gunfire at torso height or were mortally wounded by enemy mortar and artillery fire. Those who did find it onto the beach were left to contend with a heavily fortified coast defended by battle-hardened Nazi troops. The death tolls of the invasion have never been conclusively calculated, but roughly 5,000 Allied troops died or were considered missing on the first day. 73,000 Allied troops would be killed before the end of the Normandy campaign.
Among the fallen
Through research the Star-Herald was able to find the names of three soldiers from the Panhandle who were killed on D-Day and are buried here.
Private First Class Durward L. Burton, 25, of Alliance, was among the first to be involved in the invasion of France. He parachuted in with the 502 Parachute Infantry Regiment of the 101st Airborne Division and lost his life on June 6, 1944. He is buried in the Alliance Cemetery according to online records.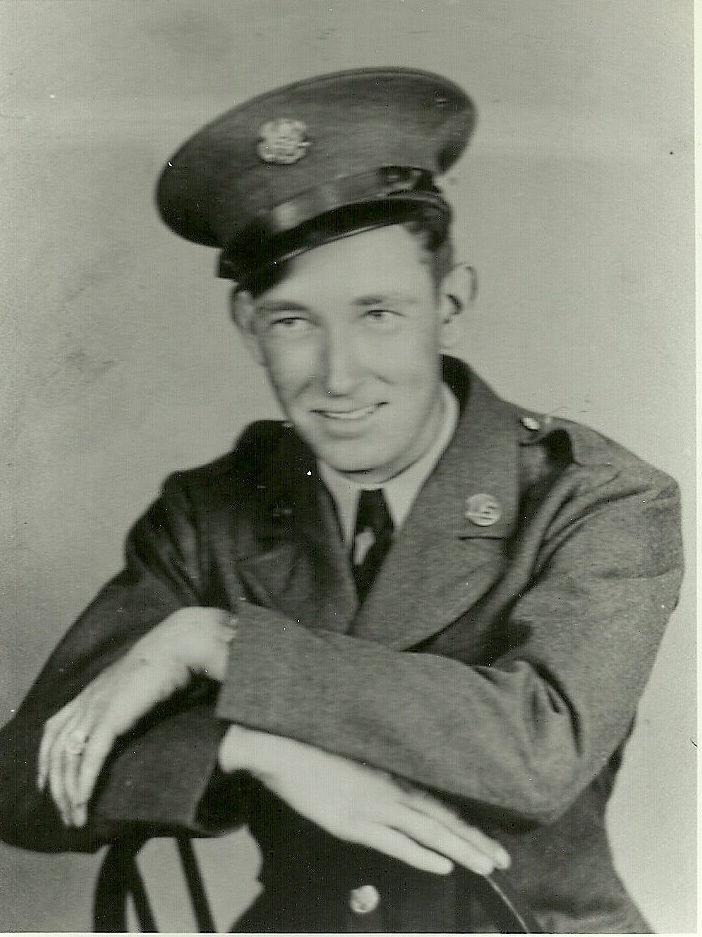 Private First Class Daniel E Kepler, 24, of Broadwater, with the 459th Amphibious Truck Company. He was the son of John W. and Ida May Cook-Kepler. He was killed on June 6 1944 and is buried at Rose Hill Cemetery in Morrill County.
The final name was Private Charles Warren Tinsley, 26 of Harrisburg. According to an Associated Press story about Tinsley's death, he had been assigned to 16th Infantry Regiment, 1st Infantry Division. The headline told of his past heroism earlier in the war.
Tinsley deployed overseas in April 1943. Prior to D-Day, he had previously been awarded the Silver Star for gallantry on Aug. 3, 1943, in Troina, Italy. His citation said he'd expressed "dauntless courage and aggressive spirit" and was credited with being instrumental to saving many lives by exposing himself to intense mortar and small arms fire while directing fire on Dead Woman Hill. He also received the Purple Heart for wounds sustained during that same engagement and his actions allowed his company to evacuate casualties.
Despite surviving the campaign in Italy, Tinsley would later die during D-Day. His name is on the 1st Infantry Division monument at Omaha beach in Normandy. He left behind a 13-month-old daughter, whom he would never meet.
He is buried in Chaulk Creek Cemetery in Banner County.
Those who made it through
For the men who came home, most were eager to resume life that was interrupted by their call to service. In part, this was because few greater tributes can be given than to live a life denied to their fallen comrades in arms.
Most did not want to talk about their experience, especially on D-Day. Stories about combat and the horrors they faced were guarded closely, only seldom shared with sons, nephews and grandsons who had headed the call themselves and entered the fraternity of combat.
But in part and parcel, family members have given portraits of several area veterans and what that service and sacrifice meant.
Cirilo Razo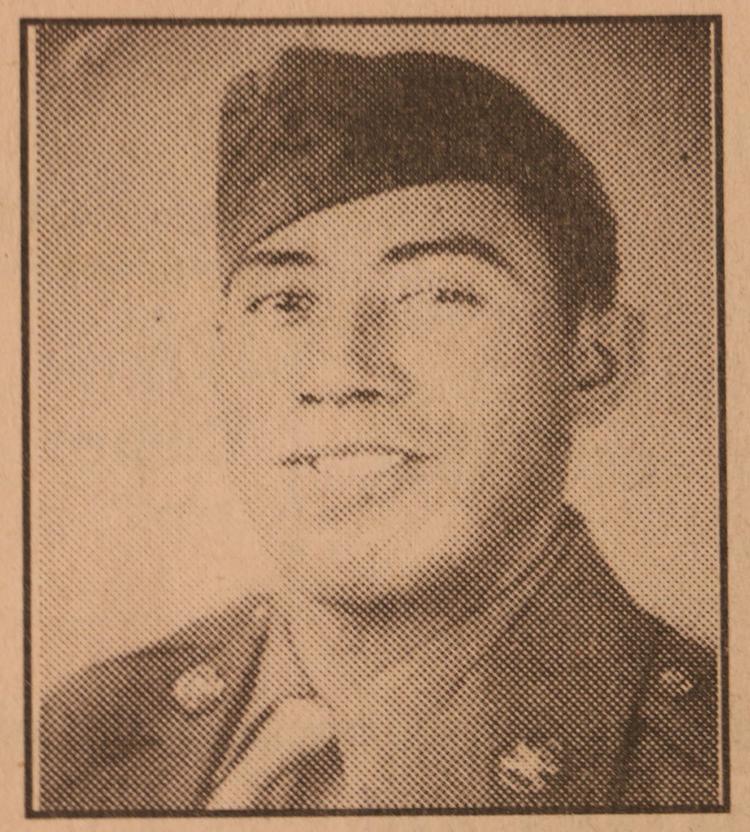 Longtime Bayard Resident Cirilo Razo was assigned to the 481st Anti-Aircraft Artillery Automatic Weapons Battalion during D-Day.
He was born on July 7, 1914, in Urapuato, Mexico, and his father Vincente came to the United States for work. When he wound up in western Nebraska working for the railroad, he sent for his wife and then 7-year-old son. They lived in Minatare before moving to Bayard.
Razo was undocumented and his family didn't have the money to file the paperwork for him to obtain citizenship. However, he attended school until the fourth grade before quitting to help his father work in the beet fields.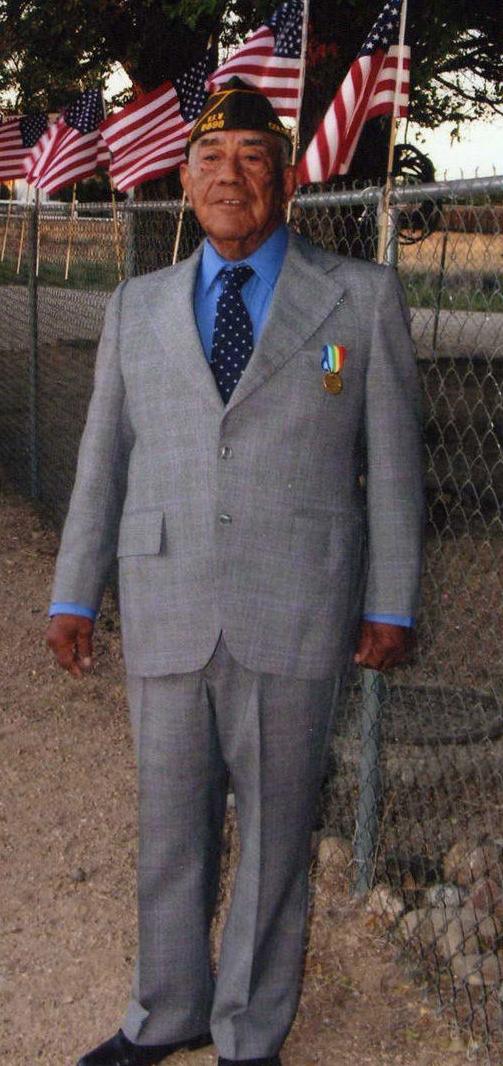 Through service he found a path to citizenship. When men from the Army showed up at his door, his mother, who could speak a little bit of English, told him they were recruiters.
"They said, 'If you come and fight this war, we will give you your citizenship," Mary Ann Shockley, Razo's daughter, told the Star-Herald in 2017. "That was a green light for him. That's what he wanted."
Razo's mother didn't want him to go, but he joined anyway. Razo received his citizenship. Vincente was proud of his son.
But on June 6, 1944, aircraft were shooting at the men attempting to reach land. The ocean was crimson from the soldiers who came before him and didn't make it. Razo swam from the boat to the edge of Omaha Beach, hoping to make it alive. He was fearful he wasn't going to make it. Gunners were shooting everywhere and the ocean was full of blood. When he got out of the water, he noticed all the soldiers uniforms were covered in blood. As he looked around, everything he saw was red. For four days after, he wore his uniform, caked in blood, mud and dirt as the fighting continued. His unit continued marching east toward Germany to continue fighting. Wherever they advanced, people offered the American soldiers hot food. He remained with the Army until the end of the war, where he earned the World War II Victory medal, the Europe and Africa campaign medal, Middle East campaign medal, and a Bronze Star.
His best memory was when his boat sailed into New York City and he was at the Statue of Liberty.
"We knew we were home safe in the United States," he told the Star-Herald. "She was this beautiful, tall lady and I knew she was bringing me home safe."
Razo's wife was pregnant when he shipped out. He didn't meet his son until he walked back to the farm. He was in his uniform and his wife told his 3-year-old son, Ben, "This is your dad."
"He said, 'No, my dad is in the Army," the boy said, Shockley recounted.
Razo said, after the war, he was happy to be in the United States where there were more opportunities for him to come back and work with his father.
Shockley and her 12 siblings lived in Bayard most of their lives. Razo worked at the Sioux Army Depot in Sidney as a forklift operator in the ammunition department for more than 30 years. When the Army closed the depot, he had a choice of transferring to New Mexico, Colorado or Texas.
"My grandmother was diagnosed with cancer and she lived in Bayard," Shockley said in 2017. "Pueblo, Colorado, was the closest."
He moved to Boone, Colorado, in 1967 and spent his free time fishing and driving. On July 7, 2018, Razo celebrated his 104th Birthday, making him one of the oldest World War II veterans in the United States.
Herbert Simon
Herbert Simon of Scottsbluff served as a tank destroyer during D-Day. He was drafted in 1942 around the age of 30, his nephew, Howard Simon, said.
"I was 8 years old when Pearl Harbor happened," he said. "All I knew was that my uncle went over to France and he was in a tank battalion."
Howard Simon never recalls his uncle talking about his experience during the war, but he does recall one exchange with his uncle that he felt was a sign that he still carried some of the war with him.
"As kids we used to play Cowboys and Indians, probably when I was about 12 years old, and he would get mad at us for pretending to shoot at each other," He said. "I don't know whether he went through real bad combat, but he must have."
Herbert Simon, like many who saw service at Normandy, changed when he came home.
"He turned pretty religious, and got married right when he came back," Howard Simon said.
After the war, Herbert Simon worked with his brother moving houses for about a year, and worked at Clayton Cleaners in downtown Scottsbluff. He and his wife moved to Gerybull, Wyoming, where they ran a motel. The couple had no children of their own, but adopted two children later in life. The couple ran the hotel until Herbert died from a heart attack in his 70s.
Henry Nazarenus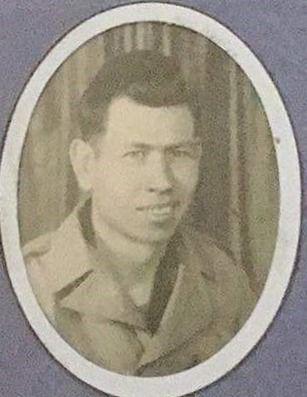 Henry Nazarenus of Scottsbluff was born in Akron, Colorado, on Aug. 17, 1915, and died at 79 on April 15, 1995, and is buried at the cemetery in Scottsbluff.
Nazarenus entered Normandy in the first wave of forces on D-Day with the 3807th Quartermaster Truck Company under the 101st Airborne Division, his daughter, Marilyn Bates of Atlanta, Georgia, said during a telephone interview Tuesday.
Before the end of the war, he'd be involved in campaigns for Northern Europe, the Rhineland, Ardennes and Central Europe, Bates said. He saw service in France, England, Belgium and Germany. He was also attached to the 82nd Airborne Division in Central Europe.
"He was a marvelous storyteller, but so many of the men that were in the war just didn't talk about it a lot," Bates said.
When her son, Scott Bates, joined the Air Force, he learned some of the stories from his grandfather.
"I've heard some of those stories now that he's passed, but dad just didn't talk about it," she said.
From these stories, she learned that as the U.S. soldiers were huddled in fox-holes in Europe, her father was one who could calm others during times of tense emotion.
"He was one of the people who a lot of the guys would go to for support," she said.
In Europe, he had to rely on a rifle, but Nazarenus spent a lot of time painting signs and trucks. He received the Good Conduct Medal, a meritorious service award and a Silver Star, which Bates said she and her son have had difficulty finding out what the award was for.
Bates said she was born around the time her father made it to Paris and did not meet her father until she was 18 months old. She doesn't remember it, but was told that she was shy at first when introduced.
"He was such a gentle person," Bates said. "It's amazing because he got me to play by rolling a ball back and forth on the floor."
He raised Marilyn and her siblings, Karen Vorse, Debe Smith and Stephen Nazarenus. Bates said her father was a godly person and a prayer warrior, devoted to his church and his community.
"He was always there for his wife and his children, and his sons-in-law were like his own," she said. "He took people in in a quiet way, but everyone loved to hear him talk."
After the war, he returned to Scottsbluff and worked various jobs, from laying tile to working as a foreman for Lichter-Duo-Rest in Scottsbluff, a company that made furniture for trailer homes.
He was also an artist, a masterful storyteller and a writer, composing a number of poems. Bates said she felt her father was proud of his service and proud of his country, despite not talking about the details.
"He was in the VFW during the later part of his life," she said. "He served in his church in every capacity."
But his family was the most important.
"Each one of us kids were special to him," she said. "He didn't have a favorite. We were all on the same page."