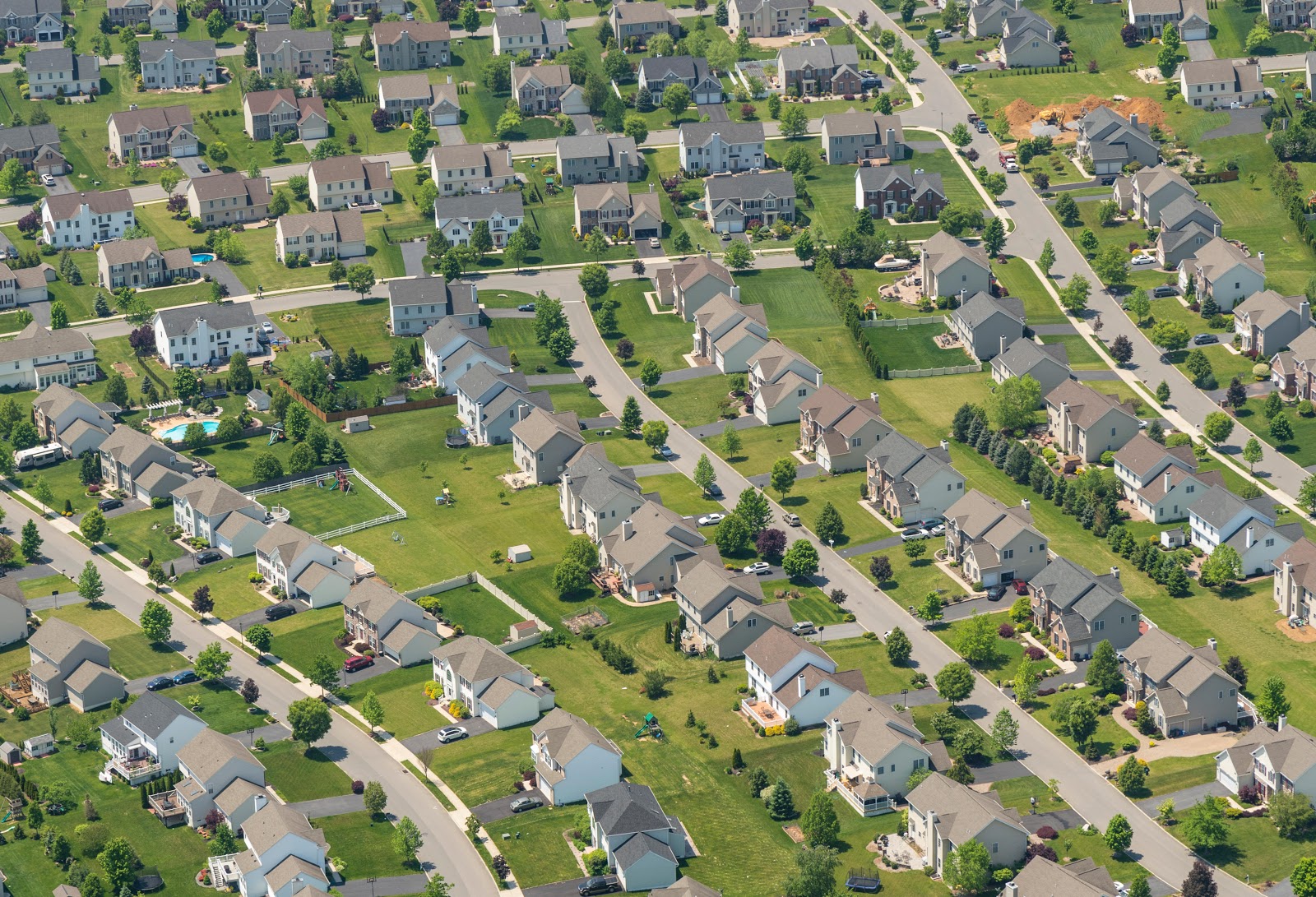 Photo Credit: Alamy Stock Photo
The Great Recession was characterized by stark unemployment, financial ruin, and a stalled housing market. Although the National Bureau of Economic Research declared an official end to the economic downturn in June 2009, the American public would feel the effects for years to come. The Great Recession led many Americans to more closely protect their bank accounts and veer away from big purchases, including homes. Data from the U.S. Census Bureau shows a steady decline in homeownership from the start of the Great Recession in 2007 until 2016.
However, the last few years have seen more individuals take on mortgages and become homeowners. In 2018, the U.S. Census Bureau recorded the average annual homeownership rate at 64.4 percent, which was still down from pre-recession rates, but an improvement nonetheless.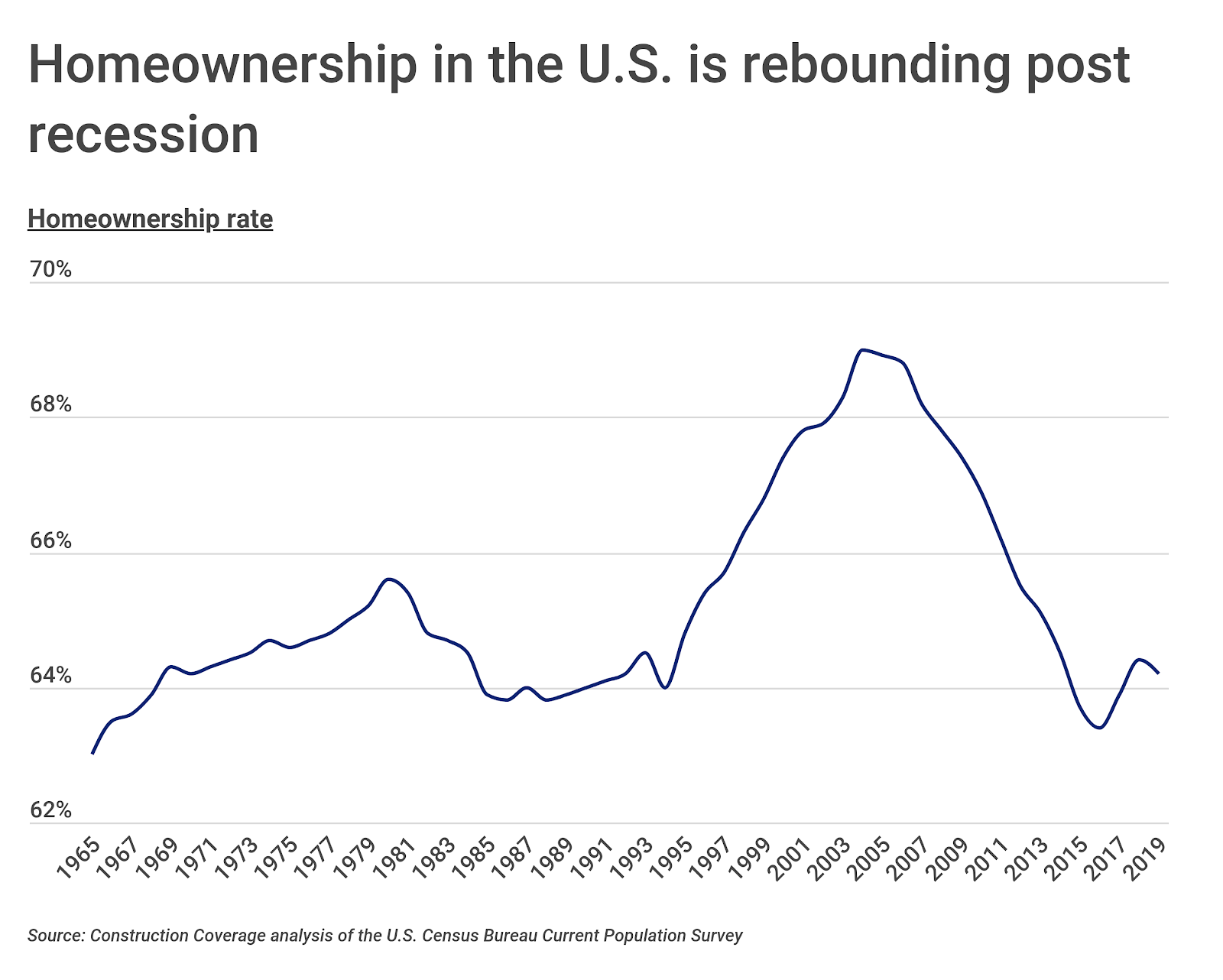 As more Americans jump into the housing market, they face one of the most significant expenses associated with homeownership—property taxes. Nationally, U.S. Census data shows that property taxes are a substantial cost for homeowners versus non-homeowners.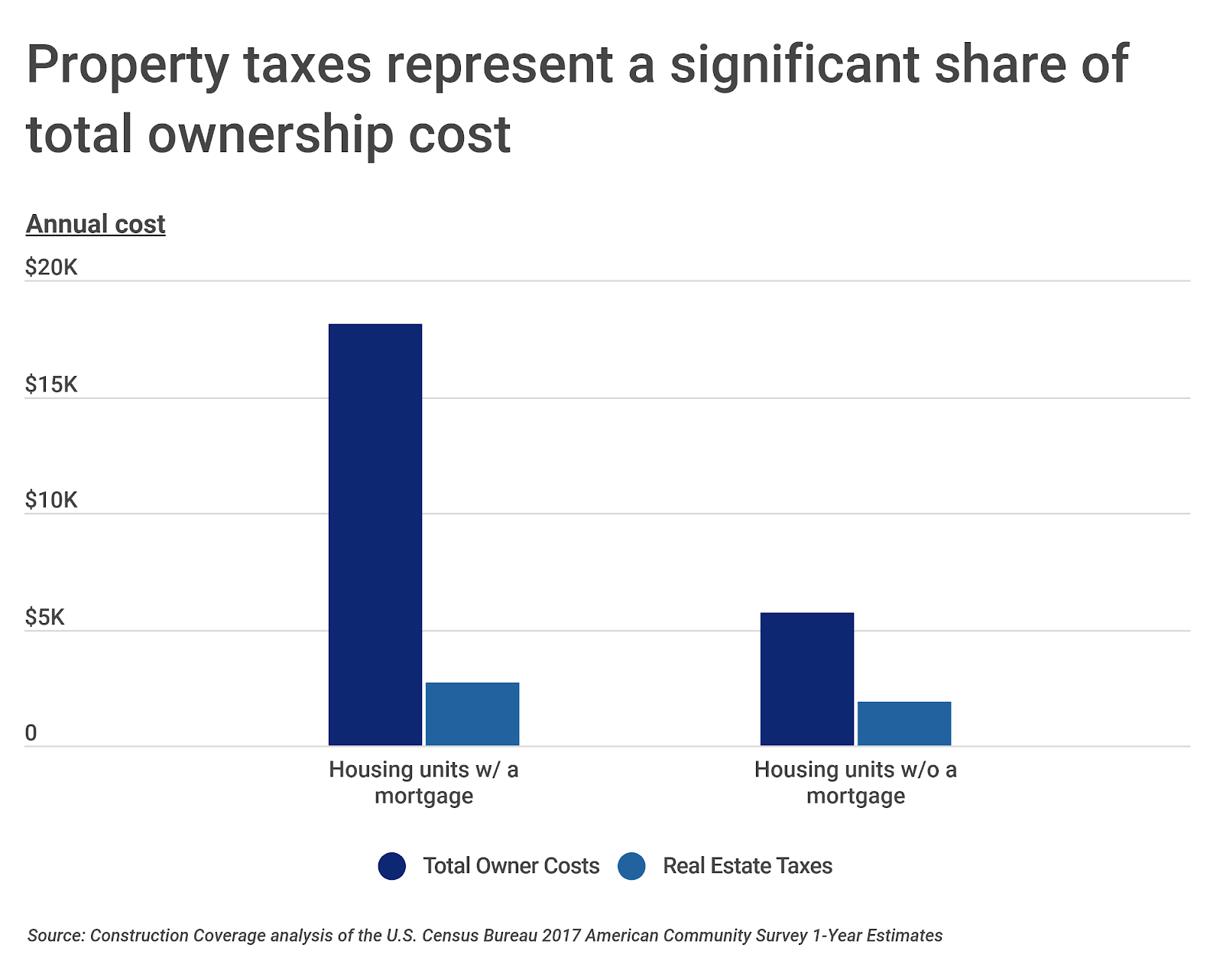 All states require homeowners to pay property taxes. Local governments collect these taxes to support infrastructure, schools, and public safety. Property tax is determined by a local tax assessor's office. The office calculates the fair market value of a home, then multiplies that value by the local tax rate to come up with the property tax.
State differences in what residents pay in property taxes are more closely tied to differences in tax rates than differences in property values. For example Hawaii has the second highest median property value, but ranks 25th for median property tax paid. At the opposite end of the extreme, the median property value in New Jersey is approximately 50 percent above the national median, yet the median property tax paid by its residents exceeds the national median by more than 260 percent—the result of an extremely high effective tax rate.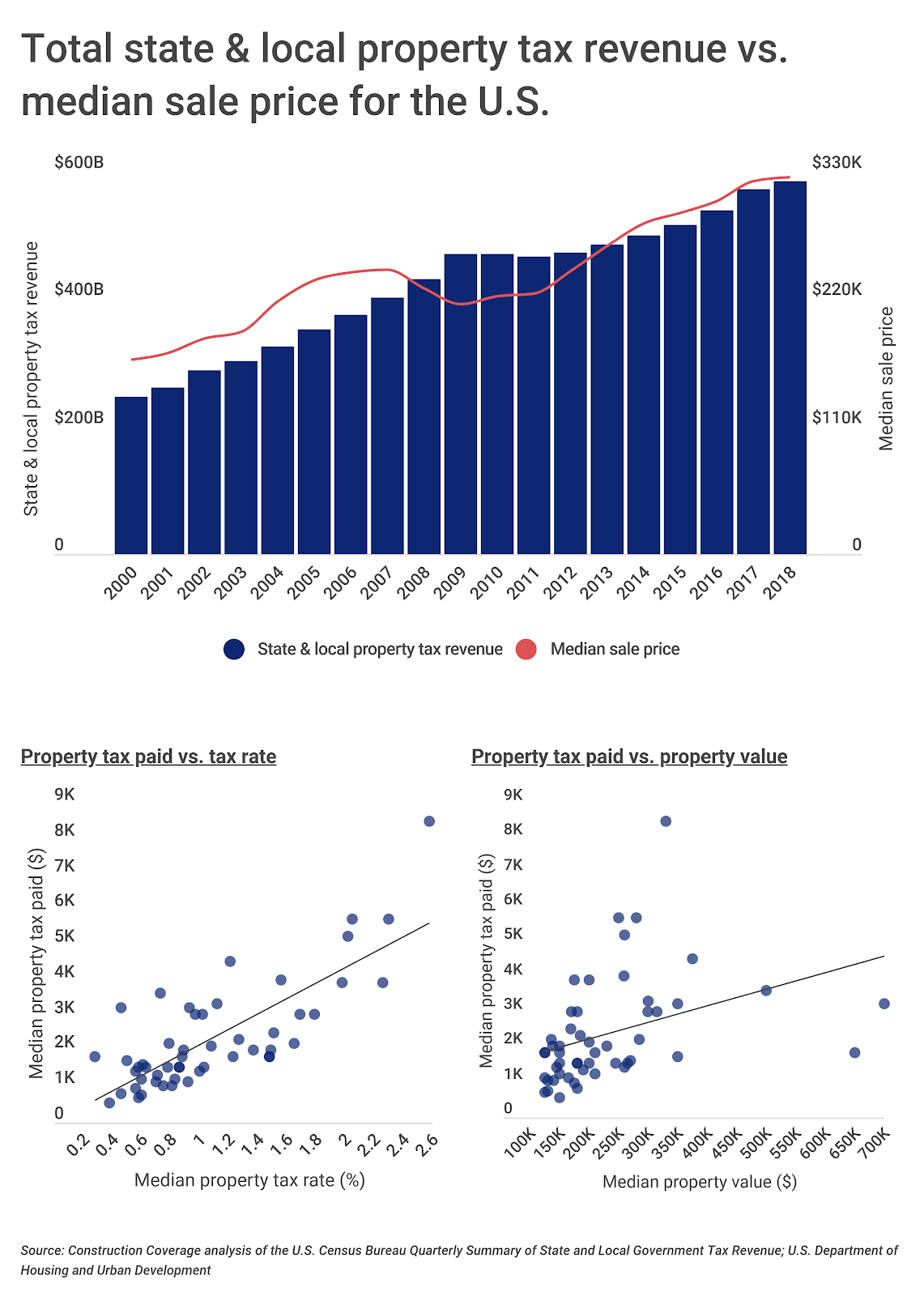 Homeowners have long been able to deduct state and local property taxes from their federal tax return, helping offset steep property tax bills. In 2017, however, the tax code changed when President Trump signed into law the Tax Cuts and Jobs Act. The bill made sweeping changes to the U.S. tax code, including placing a cap on state and local tax deductions. According to the new law, taxpayers can deduct no more than $10,000 in state and local taxes.
For some homeowners, especially high earners in high-tax states, the cap translates into substantially larger federal tax bills. As such, living in a high-tax state is now even more expensive than before.
With these changes, and a welcoming housing market, Construction Coverage wanted to determine where buyers will pay the most and least in property taxes. Researchers used data from the U.S. Census Bureau 2017 American Survey Public Microdata Sample (PUMS) to calculate property tax rates for all 50 states and the District of Columbia. For each home in the U.S., Construction Coverage divided its annual property tax by its value to find an effective property tax rate. These values were then aggregated at the state and national level.
Researchers included only owner-occupied single family homes on less than 10 acres of land. As such, the median household incomes shown are limited to that sample of homes.
Across these homes, the median property tax rate is 1.09 percent, and ranges from 0.28 percent to 2.58 percent. The median annual property tax is $2,350 per year, and ranges from $575 to $8,500. Here are the states with the highest property taxes in the U.S.
States with the highest property tax rates
Be the first to know
Get local news delivered to your inbox!