HOUSTON — Authorities on Monday were searching for a Texas man whose tiger was found wandering around a residential area in Houston and who was out on bond on a murder charge.
Video of the Sunday night encounter shows the tiger coming face-to-face with an armed off-duty Waller County sheriff's deputy, police said. During the encounter, the deputy can be heard yelling at the tiger's caretaker to get the animal back inside. No shots were fired.
When officers arrived, the tiger's owner put the animal in a white Jeep Cherokee and drove off, Houston police Cmdr. Ron Borza said during a news conference Monday. The man got away after a brief pursuit, he said.
"My main concern right now is focusing on finding him and finding the tiger because what I don't want him to do is harm that tiger. We have plenty of places we can take that tiger and keep it safe and give it a home for the rest of its life," Borza said.
The man, whose name was not released by authorities, was charged with murder in November in neighboring Fort Bend County and was out on $250,000 bond. The man also apparently had two monkeys in the home, Borza said. Authorities plan to charge him with evading arrest, Borza said.
Having a monkey is not illegal in Houston if the animal is under 30 pounds. Tigers are not allowed within Houston city limits unless the handler, such as a zoo, is licensed to have exotic animals.
In 2019, some people who went into an abandoned Houston home to smoke marijuana found a caged tiger. The tiger's owner was later ordered to pay for the animal's care at an East Texas wildlife refuge.
Borza said residents should not have such animals because they can be unpredictable.
"If that tiger was to get out and start doing some damage yesterday, I'm sure one of these citizens would have shot the tiger. We have plenty of neighbors out here with guns and we don't want to see that. It's not the animal's fault. It's the breeder's fault. It's unacceptable," he said.
A Liechtenstein prince is accused of killing one of Europe's biggest bears, and more of this week's weirdest news
A Liechtenstein prince is accused of killing one of Europe's biggest bears
Romanian authorities are investigating after one of Europe's largest brown bears was allegedly shot and killed by a prince from Liechtenstein.
Prince Emanuel von und zu Liechtenstein — the 32-year-old nephew of the tiny principality's reigning Prince Hans-Adam II — is accused of shooting 17-year-old Arthur in March during a hunting expedition.
Prosecutors opened an investigation Thursday on two grounds: The bear's killing was not licensed and some of those involved may not have had weapons permits, according to CNN affiliate Antena 3.
Environmental organization Agent Green believes the prince was granted a four-day hunting permit from the Ministry of Environment to shoot a young female bear that had been attacking farms in Covasna county, Transylvania.
Instead it is alleged that the prince shot Arthur, who lives in a protected area.
Gabriel Paun, the president of Agent Green, said in a statement on the group's website that he didn't understand how the prince could confuse a young bear that had been stealing chickens from a village with the largest male bear that existed in the depths of the forest.
Romania has the biggest bear population in Europe outside Russia and is proud of its ursine heritage.
It outlawed trophy hunting in 2016. However, exceptions are made in extreme cases, such as when a bear has damaged property or threatened human life.
This story has received widespread media attention in the country.
Romanian Prime Minister Florin Citu said media reports were incorrect and Arthur may not be the biggest brown bear in Europe. His response has been widely criticized.
The prince has said "he doesn't want to be involved in this sensitive matter," Antena 3 reports.
Romanians have been bombarding the website of the family's Riegersburg Castle with abuse. Travel review site TripAdvisor says it has temporarily suspended reviews of the castle.
Baby elephant rescued after falling into village well 30 feet deep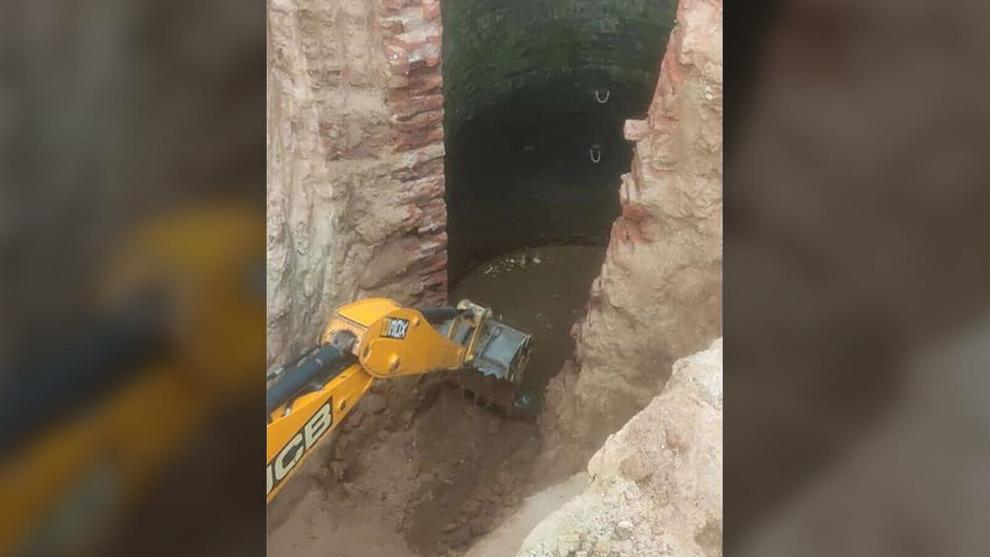 A baby elephant's misadventure turned into an elaborate rescue mission in a small Indian village after it fell into a well nearly 30 feet (9 meters) deep.
The calf was among a herd of elephants to enter Nimatand village from the nearby forest, in Giridih district in the eastern state of Jharkhand, late on May 2. Villagers shooed away the herd, but discovered the calf at the bottom of the well the following morning.
"Unfortunately, in the dark of the night, roughly around 9 p.m. local time, an elephant calf fell into the well," said local government official Shashikant Verma, who photographed the rescue.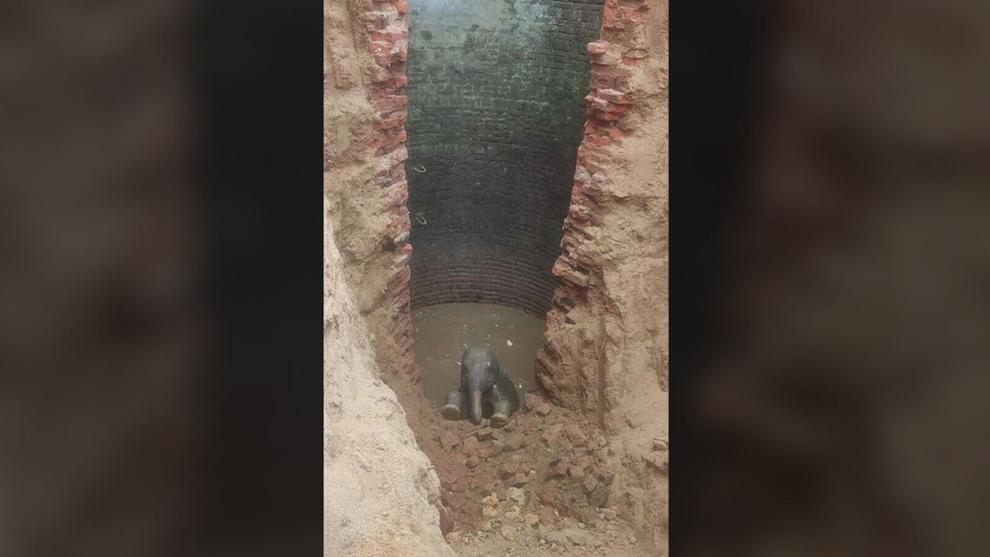 "The (water) level wasn't high enough, but the calf got some buoyancy after falling and didn't get any injuries."
Villagers alerted the local forest department, which launched a rescue operation using three backhoes. Officials demolished an entire side of the well wall, eventually cutting a ramp into the earth to allow the calf to walk out on its own instead of being lifted vertically.
Eight hours later, the calf stumbled out of the well, covered in mud and dust.
Retired circus elephants get new home with plenty of room to roam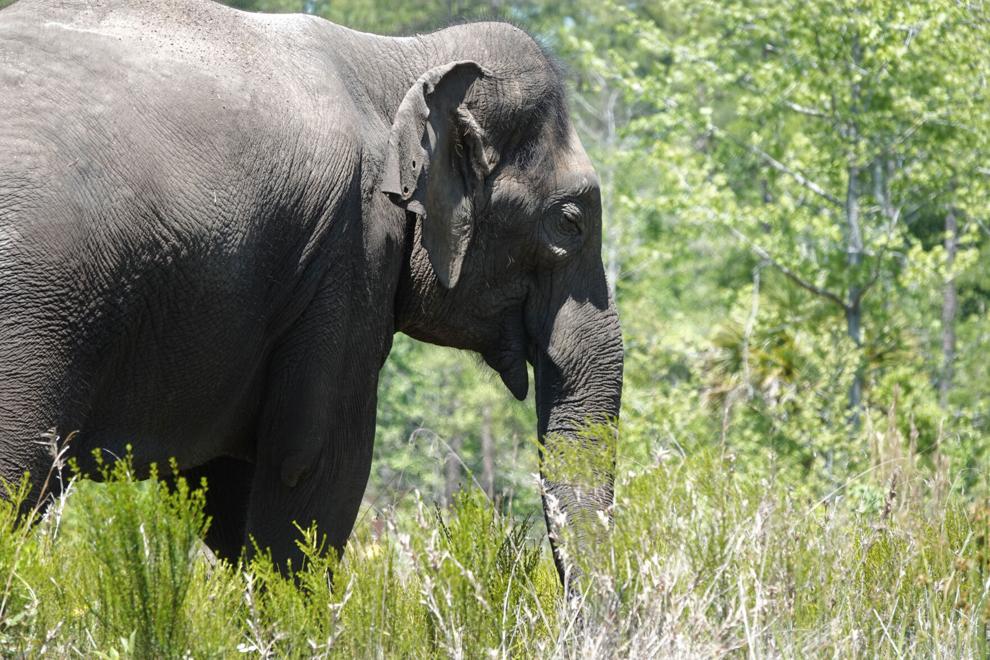 After years of entertaining fans under the big top -- and a few years in retirement -- in Central Florida, a herd of former circus elephants is settling into their new home at a wildlife refuge.
The 12 female Asian elephants arrived at White Oak Conservation, outside Jacksonville, Florida, recently and were released into a forest habitat with pine trees, ponds, wetlands and open grasslands, according to an announcement from the refuge.
The elephants range from 8- to 38-years-old and had previously belonged to Ringling Bros. and Barnum & Bailey.
They were all born in the United States and never lived in the wild, said Michelle Gadd, the chief of conservation for the Walter family, which owns White Oak Conservation and bought the animals from the circus.
"They are doing amazingly well. I am very surprised at how quickly they adapted to the environment, how readily they went out of the gates as soon as the gates were opened," Gadd told CNN.
She was afraid they would just hang out around their barn because they're used to being around people, but Gadd said the elephants will sleep out in the woods and venture on their own for a few days at a time.
White Oak also bought the farm where the female elephants had lived in Polk City, Florida, near Orlando, which Gadd said is much smaller and doesn't have as many trees.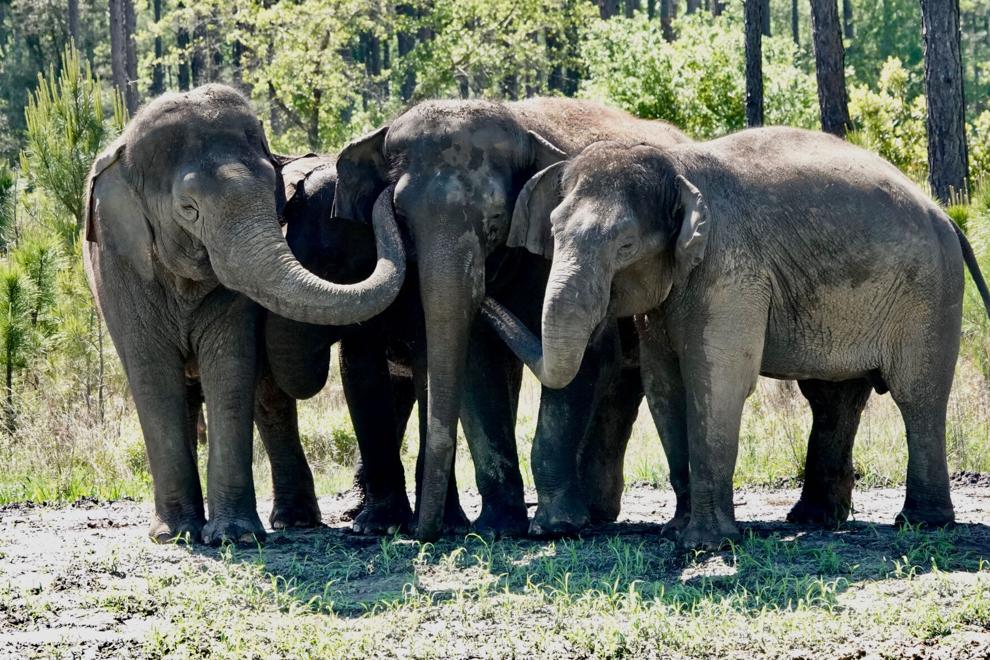 Asian elephants are listed as endangered with an estimated population of between 40,000 and 50,000 in the wild, according to the World Wildlife Fund. They once roamed across much of Asia but now are restricted to 15% of their original range. They are threatened by poaching, habitat loss and conflict with humans.
This elephant group has been socialized together the past two years and includes two sets of full sisters and several half sisters, Gadd said. They are also the youngest elephants and were expected to be the most adaptable.
Staff put out hay, produce and special elephant supplements around the habitat, but Gadd said the elephants are starting to eat some of the food options that are growing there.
They also like to dig up saw palmettos, and Gadd said they use the branches to scratch their undercarriage.
It took them a few days to get used to pine trees, which would spring back and smack an unsuspecting elephant in the face when they tried to snap them with their foreheads, Gadd said.
"On the first day it had scared them and one female trumpeted and ran away," Gadd said. "But by day three that tree was well and truly flattened."
The heard will be joined by up to 20 additional elephants from the Polk City farm once additional construction is completed on the 2,500 acre area. The space will be able to be divided into multiple habitats for different herds or to separate some of the elephants. It will also have three barns with high tech veterinary equipment.
The second barn is expected to be built next year, but Gadd said they aren't rushing the project.
"The elephants always take precedence," Gadd said. "So our priority is letting them settle in and be undisturbed here and have the whole place to themselves for a while without construction crews, and without disturbance, and without additional elephants even, coming right away"
Gadd said eight of the elephants at Polk City are males, who need to be kept apart by "a whole different level of fortification" of fences, barns and transportation.
"Asian males are not known to be forming cohesive groups that tolerate one another," Gadd said. "So we're not going to be moving multiple males up here until we have multiple habitats and barn spaces ready for them."
The Polk City farm is also home to some of the oldest female elephants in the US and some of them might not respond well to change, or the 200 mile trip to White Oak, which requires specially customized trucks for them and their veterinarians and handlers.
"We will continue to care for elephants there throughout their lives if they cannot be brought up here," Gadd said.