Hannah Borg remembers the questions.
What about your career? Don't you want to get married? Don't you have a brother?
Even those in the agriculture community asked why the 22-year-old would become a sixth-generation farmer after leaving the University of Nebraska-Lincoln.
She'd have to get up before the sun. And worry about the health of about 60,000 chickens on her family's farm near Allen, Nebraska.
It's not glamorous. Or easy.
But for 135 years, Borg's family has been farming the land in Nebraska. She didn't want to work in an air-conditioned office for someone else.
And yes, she has a brother.
"His role is not any different from mine on the farm."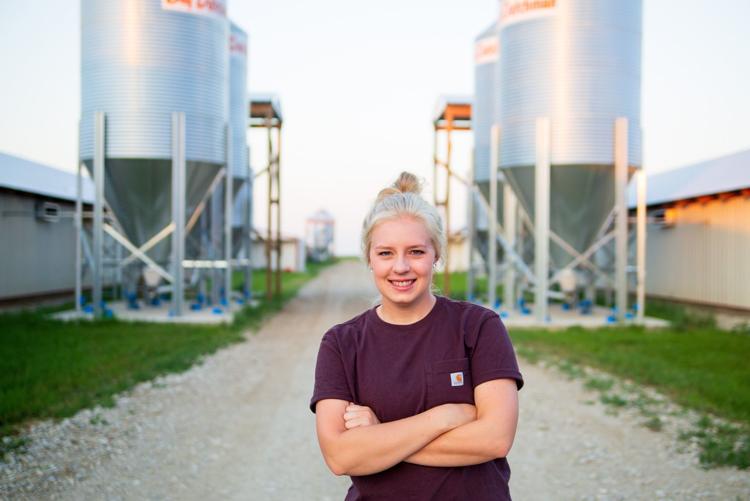 Borg isn't alone. According to the 2017 USDA Agriculture Census, 32% of farmers and ranchers in Nebraska are female.
Nationally, more women are running farms or producing niche crops and organic produce.
Since the last census was released in 2012, the number of female producers increased 27%. More farms are reporting that multiple individuals are involved in decision making, with total producers increasing 6.9% from 2012.
The USDA said it has changed the way it reports on producer information in an "attempt to better represent all people involved in farm decision-making." Men have higher rates of involvement in land use, crop and livestock decisions, the USDA said. Women are most involved in day-to-day decisions, record keeping and financial management.
To explore how women's roles and responsibilities on the farm have changed over time, filmmakers Dan Foss and Lindsey Nun are traveling the country to talk to women in agriculture.
Their unfinished documentary, titled "Her Farm," was inspired by comments similar to those Borg received.
Foss, who has two daughters, was a dairy farmer in New York before an injury and the recession forced him to sell his farm.
People would tell him it was a shame he didn't have a son — someone to take over the farm to keep it in the family.
"It always bothered me as a father that people thought my daughters were incapable because of their gender," Foss said.
"My daughters could outwork any young man I'd met."
Nun, a Nebraska native, returned to the state this summer to film family farms, hoping to show what agriculture looks like in the Midwest.
In Nebraska, Women in Agriculture, part of Nebraska Extension, has helped women in all facets of the profession understand the risks associated with farming and ranching.
Through conferences and workshops, the group tries to create meaningful relationships with women so they feel confident to ask questions.
Jessica Groskopf, a UNL extension educator, said there's been a cultural shift regarding women's roles in agriculture, but she thinks those women self-identify differently.
Groskopf identifies as a farm wife, something she says some people don't agree with, but she sees as valid because, even though she helps make decisions, she's not the one doing manual labor every day.
Borg pointed to her grandmother and mother, who have fed workers and helped the farm pursue new business ventures.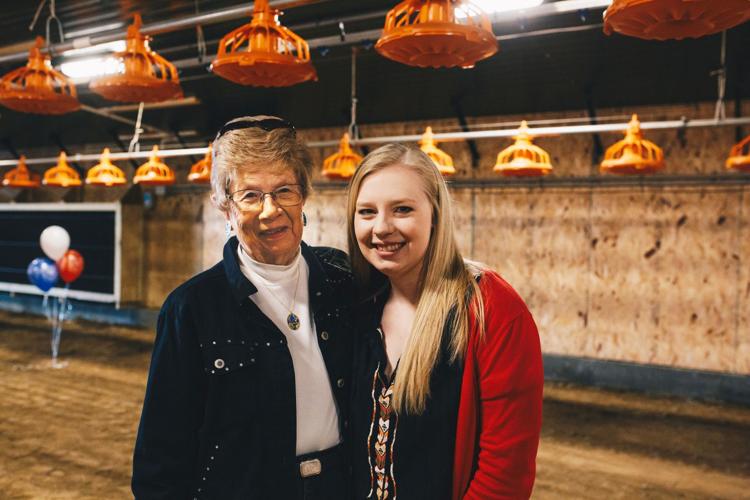 "Women in agriculture is not a new thing," Borg said. "I don't want people to act like it is."
At 86, LaDene Rutt of Chappell is still farming. She told her kids they'd have to drag her off the farm kicking and screaming.
After her second husband died, Rutt was left to run the farm and raise her four boys. She never got a hired man, and later married her third husband.
Did she run into problems as a woman in agriculture?
"I educated a few people," Rutt said. "Haven't had a lot of problems."
Be the first to know
Get local news delivered to your inbox!