Former Catholic school principal Marlan Burki should not remain in federal custody while a case based on an identification of him as John Doe No. 42 — the man pictured in a most-wanted poster involving child pornography — plays out, his attorney said.
Omaha attorney Steve Lefler said he does not believe Burki, who is charged in federal court with production of child pornography, is the man identified in the widely disseminated photo and that it would be onerous for him to remain in federal custody while the case is pending.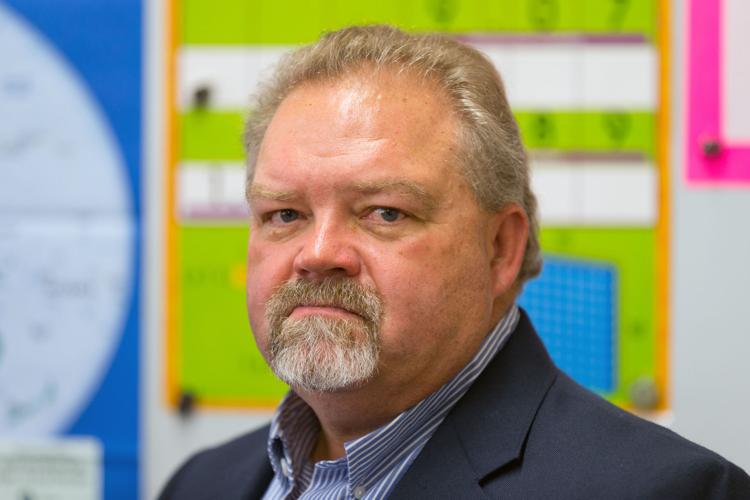 "Somebody did say my client was John Doe 42. I've got a number of people who say he's not," Lefler said. "I certainly don't think he's the right guy."
A hearing on whether Burki should continue to be held in federal custody has been rescheduled for Thursday. 
Burki, who was principal of St. Joseph Catholic School in Beatrice last year and principal of a Catholic school in Omaha for 13 years prior to that, was arrested Oct. 1 at his home in Tecumseh.
His case is sealed in federal court, but Lefler said he was arrested because someone identified him as John Doe No. 42.
On Sept. 30, the FBI sent a news release to media outlets around the country with the John Doe poster with pictures of a white, bearded man, 50-65 years old, wearing a red-and-black plaid shirt taken from a video. There's also a very short clip that includes his voice.
The National Center for Missing and Exploited Children first recorded initial videos of the unidentified man shown with a child in August 2019, an FBI news release said. The data embedded within the video files indicated that the files were produced in October 2015.
The FBI said it's possible that the individual's appearance may have changed over the years. The wanted poster said the individual "may have critical information pertaining to the identify of a child victim in a sexual exploitation investigation."
Lefler said the video is of an older man receiving oral sex from a younger man.
An FBI spokesperson did not return a phone call.
Burki is being held in a federal facility in either Kansas or Missouri, Lefler said.
People charged in federal court don't post bail; rather, a judge decides whether a client should be detained based on the danger to the community and a plaintiff's flight risk, Lefler said.
Lefler said Burki should be released because there is no victim to identify him as a perpetrator, he doesn't have a passport and he is in ill health, all of which make him at a low risk of fleeing, Lefler said.
Facial and voice recognition, as well as processing the electronic equipment seized from Burki's home will take months, Lefler said.
Both the Lincoln and Omaha dioceses released statements saying school officials are cooperating with federal law enforcement officials investigating the case, and the schools have no record of Burki being accused of sexual misconduct with minors.
Burki was principal of All Saints School from 2006-18 and at the Beatrice school for the 2019-20 school year. The Rev. Nicholas Kipper, with the Lincoln Diocese, said Burki resigned in May but that it was not as a result of a criminal investigation.
Sign up for our Crime & Courts newsletter
Get the latest in local public safety news with this weekly email.