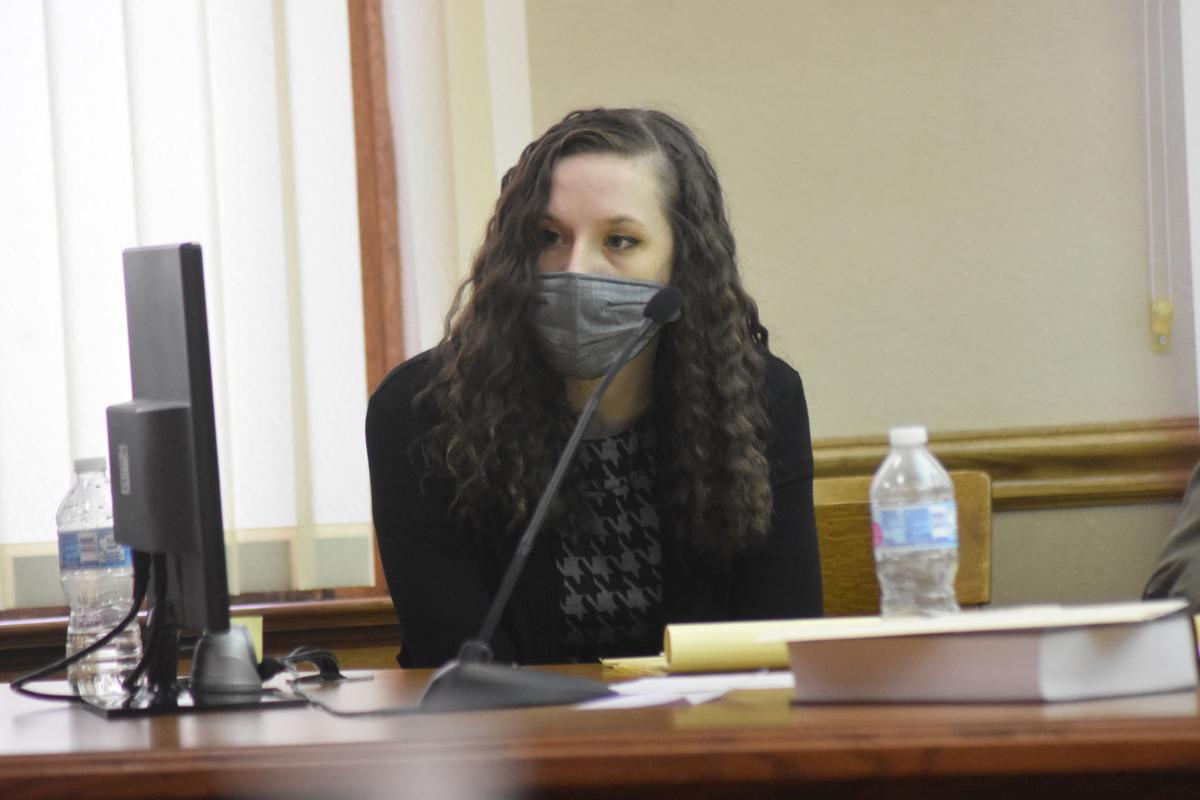 A Lincoln police investigator testified Tuesday that the probe into the slaying and dismemberment of a Menards store clerk back in 2017 included an inquiry into "other bodies." 
Investigator Chris Milisits said that sometime after Sydney Loofe went missing on Nov. 15, 2017, he was provided a picture from Aubrey Trail's Facebook page.
The picture was of a cornfield, and investigators in Saline County were seeking to identify the location of the field from the Facebook post because of suspicions that "possibly other bodies" would be found there.
Milisits said that investigators were unable to discern the location of the field but that several missing-persons cases were reviewed as part of the investigation into the Loofe case.
The post, he later told a prosecutor, came from 2014, which was three years before Loofe disappeared after arranging a date via the dating app Tinder with Trail's girlfriend, Bailey Boswell.
"There was no other bodies found?" asked Michael Guinan, of the Nebraska Attorney General's Office.
"No," responded Milisits.
Tuesday marked the seventh day of testimony in the trial of Boswell, 26. She is charged with first-degree murder, conspiracy to commit murder and improper disposal of human remains in the death and dismemberment of Loofe.
Trail, Boswell's 53-year-old boyfriend, was found guilty of murder last year by a jury in Wilber and will find out in December if he will be sentenced to death or life in prison.
Boswell, a native of Leon, Iowa, also faces the possibility of the death penalty if convicted on the murder charge. Her trial was moved to Lexington, in central Nebraska, because of extensive publicity about the case and the trial of Aubrey Trail. At that trial, he testified that Loofe had been killed accidentally, by choking, during a sex fantasy involving him, Boswell and Loofe.
Boswell has pleaded not guilty, and her defense attorneys have suggested during her trial that Trail was "controlling" her actions. Prosecutors, meanwhile, maintain that Boswell "got off sexually" on talk of killing and torture, and believe that she and Trail conspired for several months to lure females to them to murder.  
Tuesday's testimony focused on the movements of Trail and Boswell after Loofe disappeared and before her remains were found, scattered along country roads, on Dec. 4-5, 2017. Their travels included stays at the Ameristar Casino in Council Bluffs, Iowa, stops at motels in Grand Island and Kearney, as well as stays at motels in Spencer, Iowa, and Ames, Iowa. They were ultimately apprehended in Branson, Missouri, on Nov. 30, 2017.
Sign up for our Crime & Courts newsletter
Get the latest in local public safety news with this weekly email.