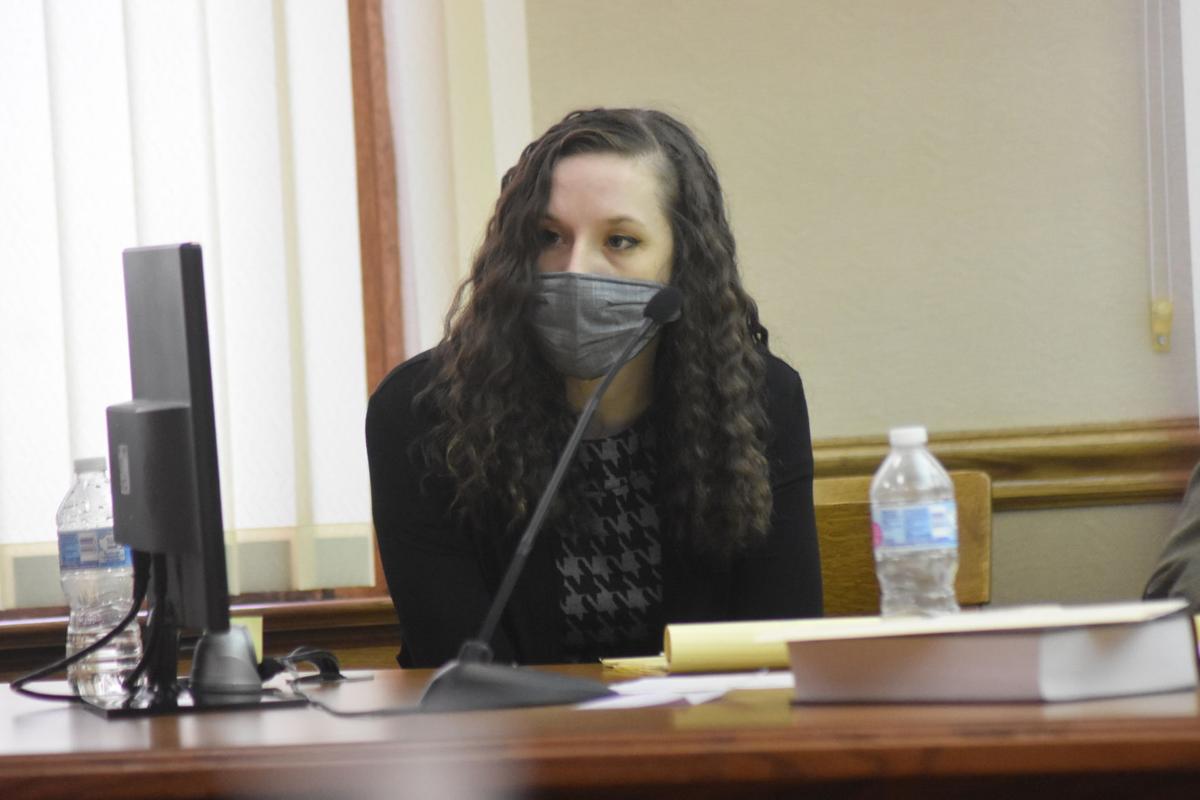 LEXINGTON, Neb. — Testimony in the Bailey Boswell murder trial turned bizarre Wednesday as a woman described the "sugar daddy" lifestyle that she joined with Boswell and her boyfriend, Aubrey Trail.
That lifestyle included talk of torture and killing someone, strict rules and an offer to become a "witch" by "breathing the last breath" of someone she killed.
Ashley Hills told jurors that she believed that Trail could read her mind. She said he described himself as a "vampire" who had the power to fly and controlled what he called "the coven."
Did Bailey Boswell ever talk about torturing someone, Hills was asked by prosecutor Sandra Allen.
"Multiple times," Hills responded.
Hills agreed with Boswell's defense attorney Todd Lancaster of the Nebraska Commission on Public Advocacy that when she was with Aubrey Trail, she was "under his influence" and he was "domineering" her actions. Trail was a psychopath who used her and Boswell, Hills testified.
Boswell, 26, is charged with first-degree murder in the slaying and dismemberment of Sydney Loofe, a 24-year-old clerk at Menards who met Boswell over the dating app Tinder.
Trail was found guilty last year of first-degree murder in Loofe's death. He is scheduled to find out in December if he'll be sentenced to death or life in prison. Boswell also could face the possibility of the death penalty if found guilty of first-degree murder.
The trial, which was moved from Wilber because of publicity about the case, is expected to wrap up on Tuesday.
On Wednesday, Hills testified that she met someone named "Jenna" via Tinder, in the summer of 2017, several weeks before Loofe met Boswell.
Hills said that it wasn't Boswell but Trail, an ex-convict from Tennessee, who picked her up in Lincoln for her first date.
During that date at a Wilber apartment shared by Trail and Boswell, Hills said she was told she could "come back around and stay around ... in their lives" if she wanted.
Hills was given $200 on that first visit and was told that was her weekly allowance if she agreed to join the group, she testified. Among the rules for joining — no contact with any other men, call Trail "Daddy," check in with him every three hours and seek permission from him for any requests.
In exchange, Hills said she had to come to the Wilber apartment at least twice a week. She said Trail paid her bills, gave her gifts and money for marijuana, and took her, Boswell and another woman on an all-expenses paid trip to Branson, Missouri.
"Anytime I asked for anything I wasn't told no," she said.
Later Hills testified about traveling to Beatrice to scope out a woman there who had been chosen for her to kill, to become a witch.
The killing, though, never happened, Hills said, and she left the group after Boswell threatened to punish her with 20-30 lashes for not calling her "mistress" or "ma'am" in public.
During the bizarre testimony, some in the jury of eight men and seven women squirmed in their seats or glanced at Boswell. Boswell mostly looked at Hills during her testimony, but during a break in the proceedings, appeared to scan the faces of the jurors.
Hills testified that she was punished, by whipping and choking, when she didn't follow the group's rules. She also said that Boswell told her she'd been whipped by Trail.
Sign up for our Crime & Courts newsletter
Get the latest in local public safety news with this weekly email.