LINCOLN — Round two in the prosecution of one of the most gruesome slaying cases in the state's history begins later this week in a historic courthouse in Lexington.
Bailey Boswell, a 26-year-old native of Leon, Iowa, faces the possibility of a death sentence if convicted of first-degree murder in the November 2017 slaying and dismemberment of Lincoln store clerk Sydney Loofe.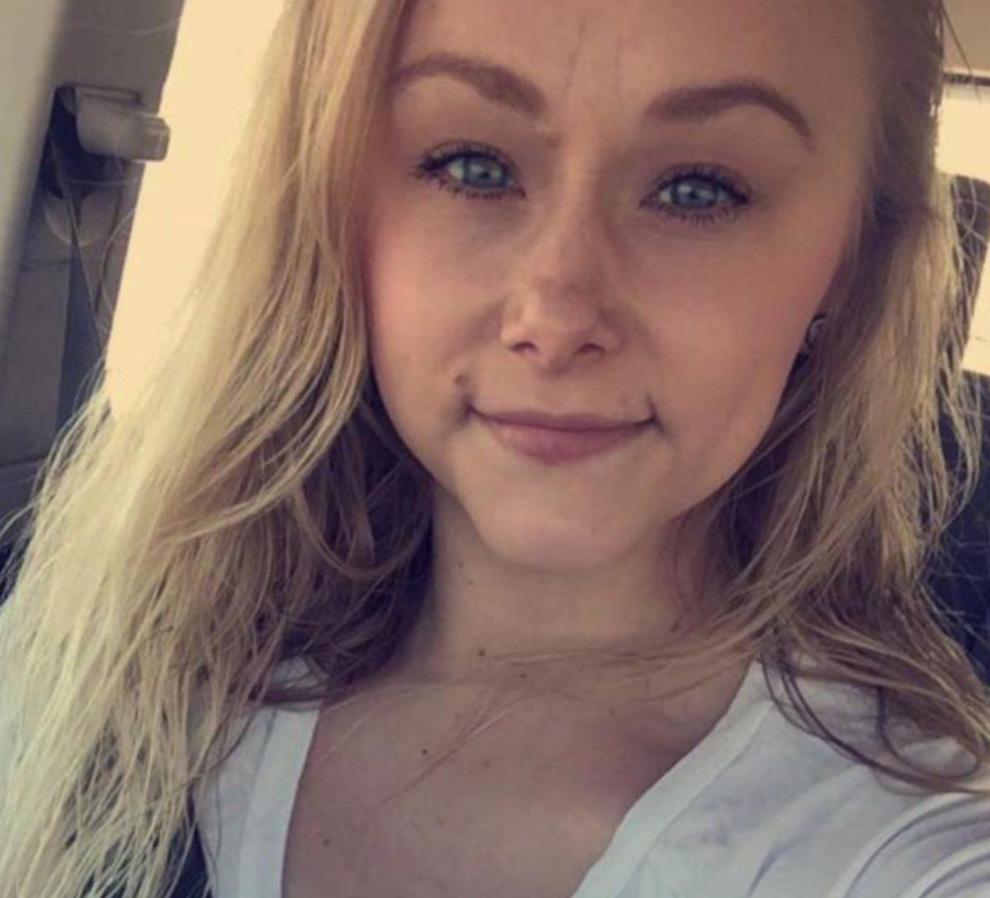 Boswell had arranged a date with Loofe via the internet dating app Tinder — a date from which Loofe never returned.
More than a year ago, Boswell's 54-year-old boyfriend, Aubrey Trail, was found guilty of first-degree murder and conspiracy to commit murder by a jury in Saline County, where he and Boswell lived in a basement apartment. Trail pleaded guilty to improper disposal of human remains just before the start of his trial.
Now, after a change of venue and a postponement, it's Boswell's turn to face a trial, one moved 175 miles west to the meatpacking town of Lexington because of extensive local and national publicity. Boswell is also charged with conspiracy to commit murder and improper disposal of human remains.
Testimony is scheduled to continue through Oct. 16 at the 106-year-old courthouse, which is on the National Register of Historic Places.
It promises to be a different trial, and one, because of COVID-19 precautions, in which spectators, family members and most media will not be present. They will instead watch via a video hookup.
Trail, a talkative ex-convict who specialized in fraud and deception, went on social media shortly after Loofe, 24, was reported missing to proclaim in a video that he and Boswell had nothing to do with her disappearance. For her part, Boswell said that she'd had a date with Loofe but had dropped her off in Lincoln on the night of Nov. 15, 2017, and had no idea where she was.
After more than two weeks of searches, Loofe's remains were discovered, scattered along gravel roads wrapped in black plastic bags in rural Clay County. After that, Trail talked to investigators more than once, and even called reporters, as he spun a slowly evolving tale of how Loofe had died.
He ultimately changed his story at his trial — testifying that he had choked her to death accidentally, after she had agreed to be handcuffed during a "sex party" also involving Boswell. The testimony was labeled by one of the prosecuting attorneys as "your biggest con."
The first trial was sensational, involving testimony about witchcraft and talk of luring women for the purpose of torture and killing. Trail also slashed his own neck in court in front of jurors, which prosecutors would later say he did "for the ratings."
Trail dismissed the talk of witches as part of a fantasy world that he, Boswell and others they partied with had created. The couple lived off money earned through thefts and scams involving antiques and rare coins; both pleaded guilty in May 2018 to federal charges of defrauding a Kansas couple out of $375,000. Trail testified that Boswell liked rough sex, but insisted that the murder was his fault, and Boswell's only crime was "meeting me."
Unlike Trail, Boswell has never given extensive statements to investigators. And, also unlike Trail, she is not expected to testify at her trial. But prosecutors are likely to stress that it was Boswell's Tinder messages that lured Loofe, a native of a small Nebraska farm town looking for a friend on the internet, to her death.
Two veteran defense attorneys said that a second trial, when a criminal case involves two defendants, is usually more difficult because jurors will have not only been exposed to coverage of the crime but also of the first trial.
"That's a hard situation when it's received so much public attention, which is probably why they moved the trial," said Dennis Keefe, the retired, former Lancaster County public defender. "You hope the jury will base its decision on the evidence introduced in this trial."
Jerry Soucie, a veteran defense attorney, said the common belief is that the first trial "educates" the defense to the prosecution's case, making it tougher to win a guilty verdict in a second trial. But Soucie said a second trial also allows prosecutors to fine-tune and better focus their evidence.
"It can be a bigger benefit for the state (prosecutors)," he said. "If they ended up with a shaky witness who didn't do a good job on the stand, they can either adjust or not call that witness."
A parade of FBI agents and other investigators is slated to testify, including at least three women who have said they had joined up for a few weeks with Trail and Boswell for sex, drugs, gifts and trips to casinos. Prosecutors have filed a motion to compel one witness from California to return to Nebraska to testify.
The COVID-19 pandemic will require some unconventional steps in hopes of avoiding a disruption in the trial in the event any of the lawyers, jurors, witnesses or the judge became infected.
Dawson County, which was selected before the coronavirus arrived in Nebraska, is a rural county that, early on, had one of the highest rates of infection in the nation. The pandemic has slowed since, but about 1 in 24 residents of the county have tested positive for the virus since March — including many workers at the huge Tyson meatpacking plant just north of Interstate 80. That rate is about double the rate of positive cases in Nebraska as a whole.
To maintain social distancing, jurors will be seated, spaced apart, in the gallery of the courtroom. Masks will be required. Only one video camera operator, one radio reporter and one print photographer/reporter will be allowed in the courtroom at a time.
A video feed will be transmitted to a nearby county annex building — a former supermarket — that has been hurriedly converted from storage space to a meeting hall. During the trial, Loofe's family, reporters and other spectators will watch the proceedings from the annex.
Potential jurors will be questioned beginning Wednesday morning.
"We weren't expecting a pandemic," said Becky Boryca, the clerk of the district court in Dawson County, when the trial was initially moved to Lexington, a community of 10,000.
Brian Neben, the acting news editor at the Lexington Clipper-Herald, said that had the trial begun on March 16, as originally scheduled and before COVID-19 began dominating the headlines, there might have been more chatter around town about the coming legal proceedings.
The trial has prompted one security upgrade at the courthouse. Now, all visitors to the building must pass through a metal detector.