University of Nebraska President Ted Carter said he supports a plan to examine racial disparities and discrimination at the system's flagship campus in an open letter to Nebraskans on Monday.
Carter also defended UNL Chancellor Ronnie Green, who again was accused by Gov. Pete Ricketts of misleading him about the document drafted by the Journey for Anti-Racism and Equity, a committee formed last year.
But Carter, who will celebrate two years as NU's leader next month, acknowledged communication with state leaders about the plan could have been better.
The "Commitment to Action," which emerged from nearly 18 months of conversations at the University of Nebraska-Lincoln following the killing of George Floyd by a Minneapolis police officer in 2020, faced scrutiny from Republicans after it was released last week.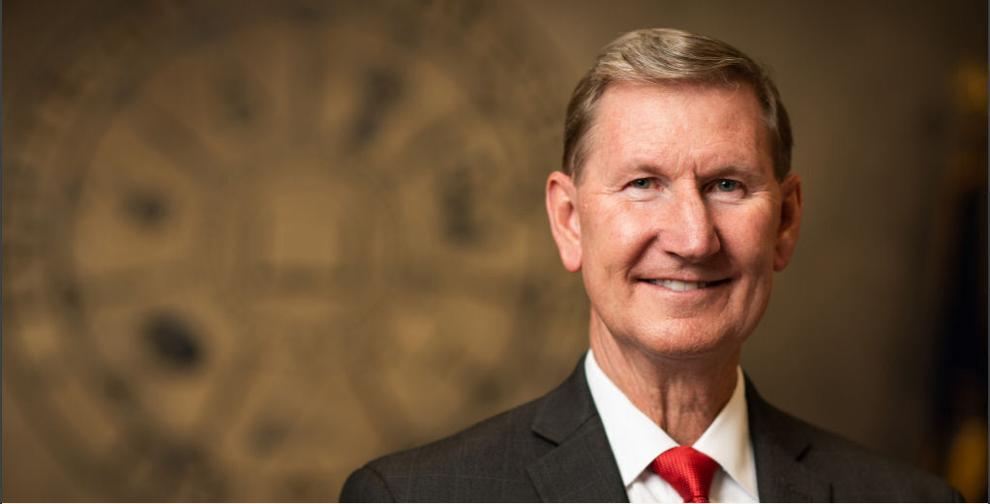 Green said the plan outlines concrete steps to make UNL "a more diverse, inclusive and equitable university."
Speaking at a news conference Monday, Ricketts said he supports a program "to get more involvement from minorities" in higher education, but reiterated his opposition to UNL's stated plan.
Ricketts also said that while Green called him ahead of releasing the Commitment to Action, he once again accused the chancellor of not giving him a full picture of what was involved with it.
The governor also said he did not agree with Carter applauding Green for leading the conversation about addressing racial inequities on campus.
"I was misled by Ronnie Green. I don't believe anything he says anymore, and I don't know how you get that back," Ricketts said. "I could not be more disgusted with what just happened."
Green has not responded to requests for comment through a UNL spokesperson.
In his letter released Monday, Carter said he oversaw a similar initiative to improve diversity at the U.S. Naval Academy after he was named superintendent in 2014, saying the service academy's demographics did not reflect the country as a whole.
He said that was done by engaging with young people "who felt called to serve, but who may have looked at us and wondered whether they belonged."
In the class of 2023, Carter added, more than half of students will be women or from minority groups for the first time in the Naval Academy's history.
Carter said he sees a similar opportunity at Nebraska.
"These are uncomfortable conversations, with passionate opinions on many sides," he wrote in the letter. "Not every Nebraskan, nor every member of the university community, will agree with every element of the plan."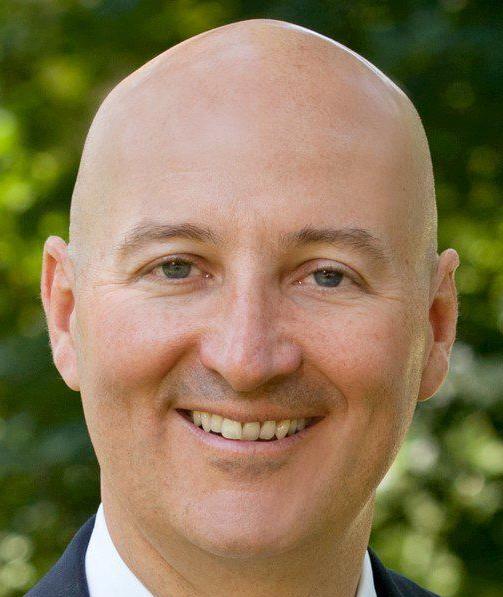 In a statement last week, Ricketts called the plan "ideological indoctrination" and said it would "pit people against each other by conditioning everyone to see others through the lens of race rather than as individuals with unique strengths."
Other Republican politicians, including Regent Jim Pillen of Columbus, who is running for governor, and Sen. Julie Slama of Peru, also blasted the plan in statements and social media posts.
Carter said he believes most Nebraskans agree with efforts to make the state and university more welcoming and accessible to all, linking the effort with addressing a workforce shortage in the state.
"Too many students from disadvantaged backgrounds do not enroll in college and graduate, and those who do don't see enough people like them in our faculty and administrative ranks," Carter wrote.
According to the Nebraska Coordinating Commission for Postsecondary Education, 56.5% of whites age 25-44 living and working in Nebraska have at least an associate's degree.
Among minorities, that attainment level is 30.8% — a gap ranking Nebraska third-worst in the country.
"Making certain Nebraska is a place where everyone can succeed is critical to maintaining our growth and competitiveness for future generations," Carter said, which he said was the vision behind UNL's anti-racism plan.
While the plan outlines new diversity, equity and inclusion initiatives, Carter said it does not impose critical race theory, generally taught in law schools as a way to examine systemic inequalities through the lens of race, on any students.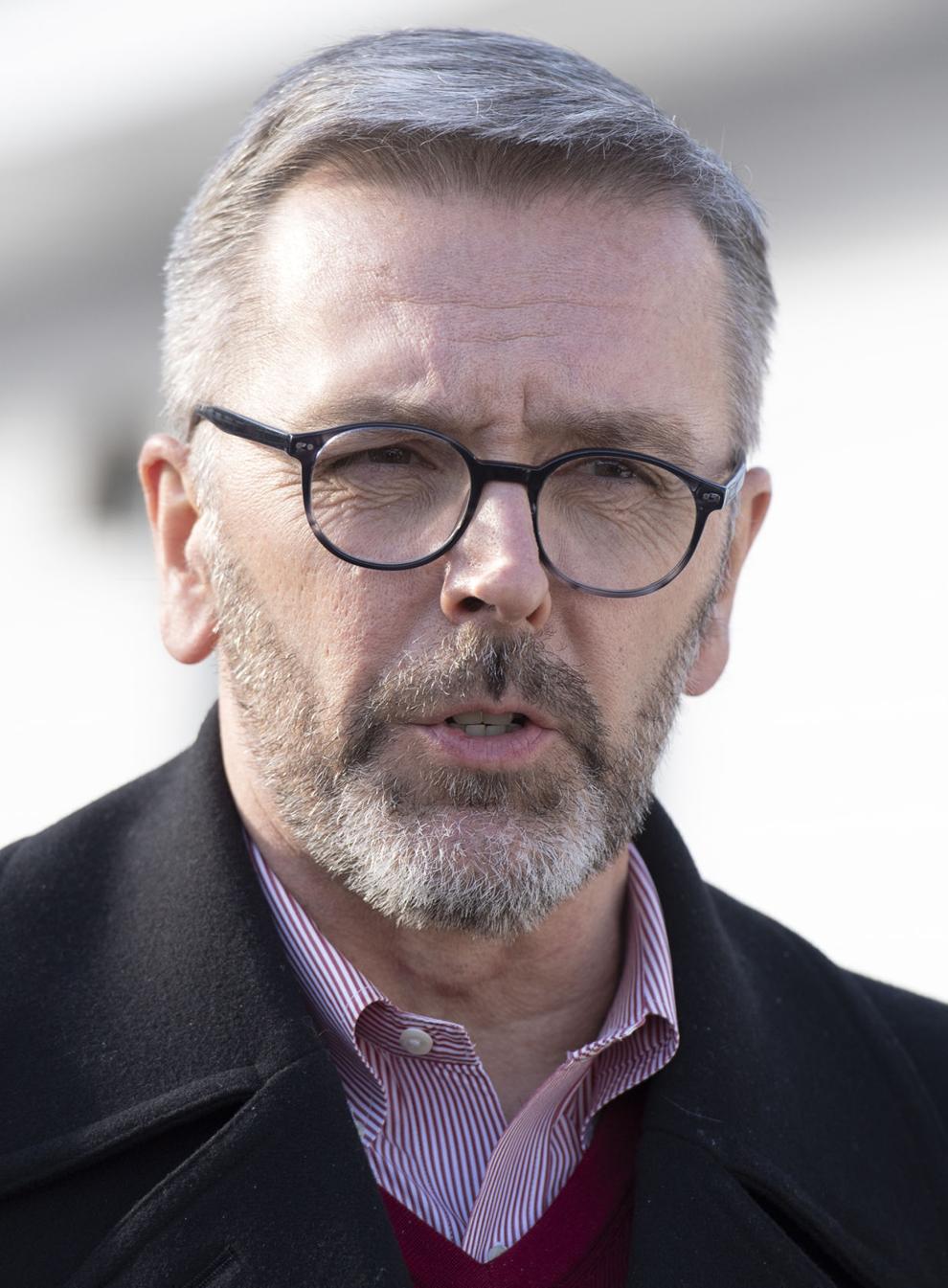 In August, the Board of Regents voted down a resolution from Pillen banning the "imposition" of critical race theory on students, following a lengthy public hearing where students, faculty, staff and even regents said that was not happening on any NU campus.
Carter also said NU would not hire any faculty or staff based on the color of their skin. UNL's plan calls for a review of its hiring practices through efforts such as ensuring representation on search committees.
The NU president said the system also would not close its doors to any qualified student, or "limit the free, robust exchange of ideas on campus — one of the most cherished ideals in higher learning."
While Carter applauded UNL and Green for starting a dialogue, he was also critical of how the plan was rolled out last week.
"Key stakeholders, starting with our Board of Regents, should have been engaged earlier," he wrote. "As your university president, with ultimate accountability to the board, I have promised each regent that we will do better."
Carter also said he spoke with Ricketts and reiterated his commitment to growing Nebraska together.
"I hope (Ricketts) will accept my pledge that we will do all we can to maintain our positive working relationship in support of his goal to grow Nebraska," Carter wrote.