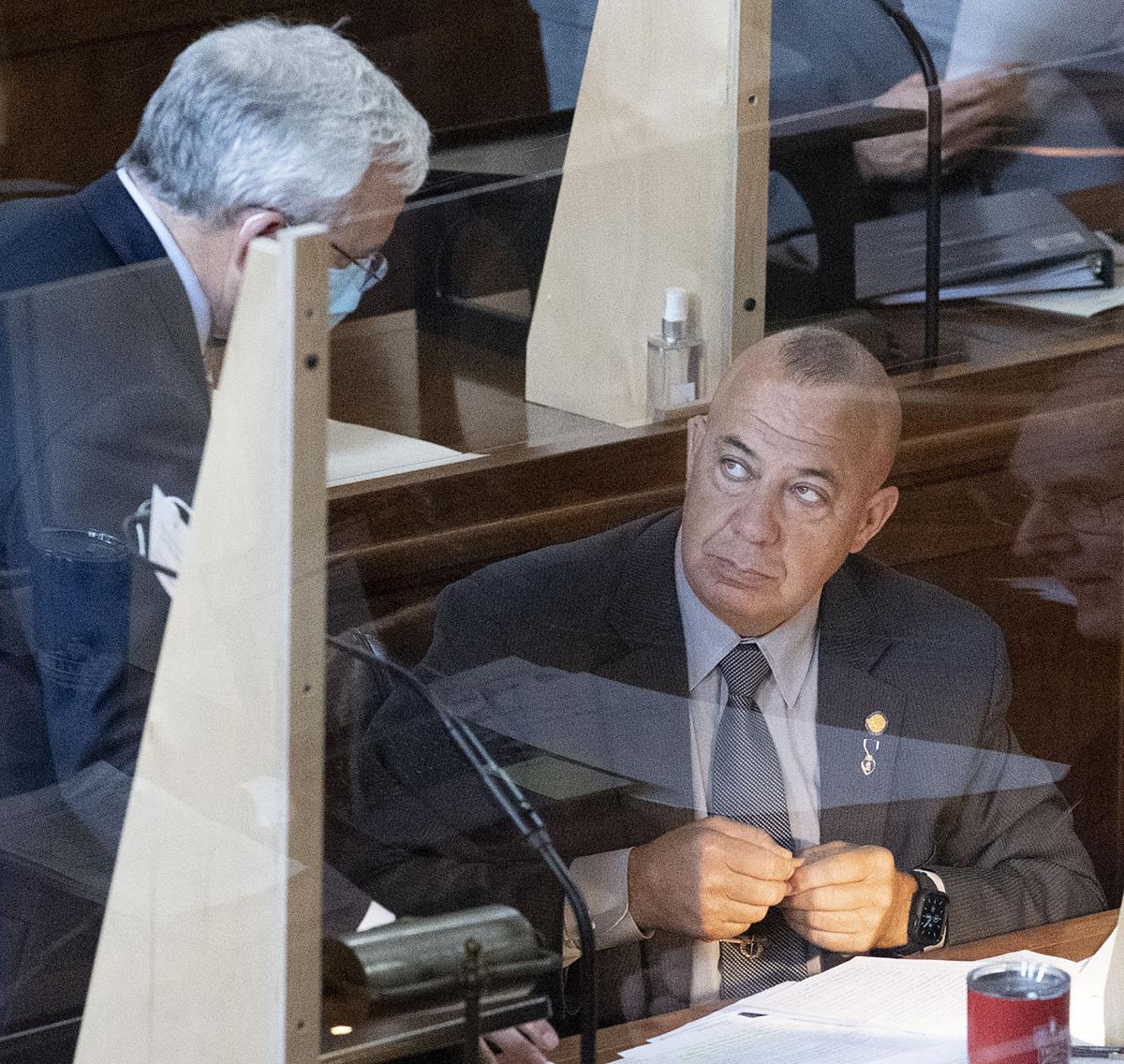 Nebraska lawmakers sent a $9.7 billion, two-year state budget package to the governor's desk Tuesday as attention turned to the money left over. 
As passed, the budget package would leave about $205 million for other legislative priorities during the two years ending June 30, 2023. That's the most available in several years, setting up a scramble for the dollars.
Gov. Pete Ricketts' decisions on the budget will affect how much is available for other spending or tax cut measures. He has until the end of the day Monday to sign or veto the budget bills as a whole or to issue line-item vetoes targeting specific items.
"We're always hopeful that the governor will sign the budget without vetoes," said Sen. John Stinner of Gering, the Appropriations Committee chairman. "It's a good budget that covers a lot of ground. I think it checks off a lot of boxes."
Stinner said the package builds up the state's "rainy day" fund to about 14% of annual revenues, while constraining spending growth at a two-year average of 1.7%. The budget boosts direct property tax relief by 65% to a total of $1.45 billion over the two years.
It also increases payment rates for health and human services providers, addresses building maintenance needs at the University of Nebraska and invests in economic and workforce development, such as job training, venture capital for entrepreneurs and scholarships for students in high-demand fields.
The budget lays the groundwork for a new $230 million prison, devoting $15 million to planning, design and site selection for a prison but without committing the state to the project. It also sets aside $15 million for prison alternatives and programs.
The money being put into a new prison generated the only debate and the only "no" votes on the budget package.
Sen. Megan Hunt of Omaha criticized colleagues for taking steps to incarcerate more people without otherwise addressing concerns about racial justice. She and Sen. Machaela Cavanaugh of Omaha voted against the capital construction bill. 
More controversy is expected when lawmakers start debate on a variety of tax cut and spending measures next week. Lawmakers have priority bills waiting in the wings that would combine to cost more than twice the available funds in the next two years, with the cost increasing in the future.
The prospect concerns Stinner, who said lawmakers need to be mindful of the long-term impact of anything they pass.
Three former state senators who serve on the board of the OpenSky Policy Institute, Kathy Campbell of Lincoln, Al Davis of Hyannis and John Harms of Scottsbluff, also urged caution. 
"Proceeding with prudence and care regarding the use of the funding, however, could help senators preserve Nebraska's fiscal health while at the same time set the state up for success down the road," they wrote in an opinion piece.
On the tax side are proposals to exempt military retirement benefits from income taxes and to phase out taxes on Social Security income. There are measures to cut the top income tax rate for corporations, exempt more agricultural machinery from sales taxes and allow companies to get the benefit of business tax incentives more quickly. 
Other bills would exempt residential water service from sales taxes, provide state aid to school districts that are mostly supported by property taxes and give income tax credits to people donating money to a private school scholarship fund. 
On the spending side, there is one proposal to expand rural broadband service and another to help Gage County pay off a multi-million dollar judgment won by six people who were imprisoned after being wrongfully convicted of a 1985 murder.
Another measure would offer family support services to children with developmental disabilities who are on the state waiting list.