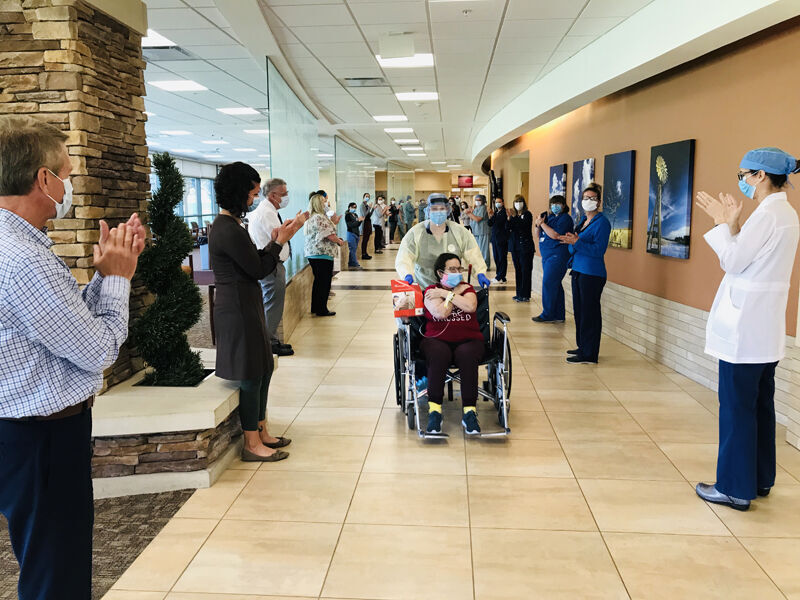 KEARNEY - Kearney has never seen anything like COVID-19, but history does repeat itself.
Just ask Mike Schnieders, president of CHI Health Good Samaritan.
The hospital was founded here in 1924 "borne out of the Spanish flu pandemic of 1918-20," he said.
So he's not surprised that when COVID-19 arrived last spring. "Our staff stepped up to the challenge and put themselves in harm's way," he said.
He said paramedics and nurses responding to 911 calls responded to more calls than they ever had. "They never knew what they might encounter as they headed out, so we made sure they had sufficient personal protective equipment to stay safe," he said.
Good Sam's AirCare was the first medical chopper crew in the state to transport positive COVID-19 patients who needed more sophisticated care in larger medical centers, he added. Good Sam also provided 5,000 free masks to the public.
As cases surged, especially late last fall, many Good Sam office workers stepped in to work as support staff in medical units. For a brief period, the hospital averaged between 35 and 40 COVID-19 patients per day. That number has fallen to five or six a day.
Good Sam was the first to use convalescent plasma therapy for COVID-19 patients. It was one of the first to use infusion therapy. Its staff members assisted with TestNebraska COVID-19 testing and now is helping at vaccination sites.
Another positive: Good Sam's virtual care technology, which allows patients to visit doctors virtually from their own homes, grew as the pandemic spread. "I think we will see virtual care is here to stay," he said.
"We have to remain on guard against COVID-19, but I'm much more optimistic now with vaccinations available. If you are offered a vaccination, accept it. They are perfectly safe," Schnieders said.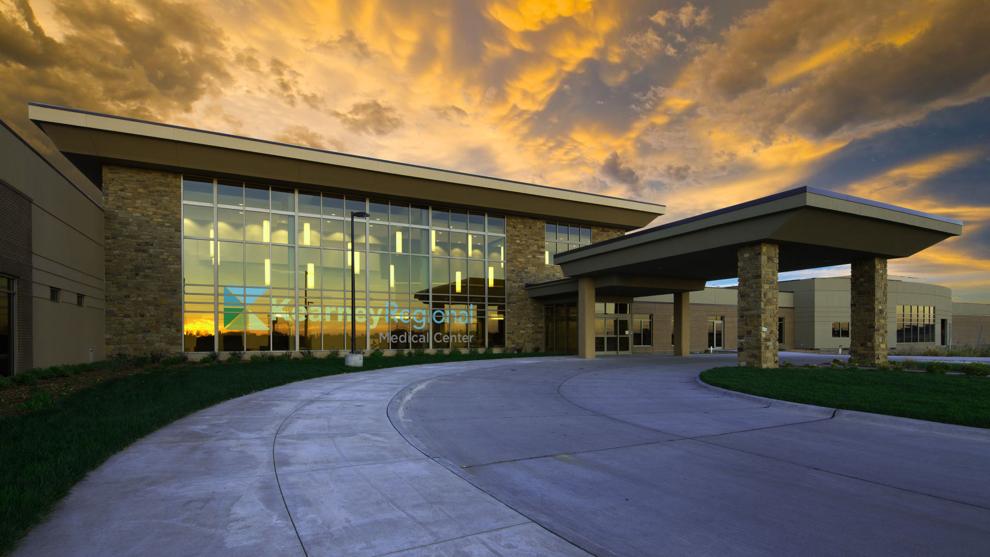 Kearney Regional Medical Center
Over at Kearney Regional Medical Center, "we scrambled," CEO Bill Calhoun said. "We had to rely on our gut to a large extent nobody knew what was going on with COVID-19."
He learned to rely on information from the Centers for Disease Control and Prevention, "trust our instincts" and forge ahead.
Calhoun created a new Hospital Incident Command System of administrative leaders. It met daily. He began using email blasts and remote meetings to keep employees informed.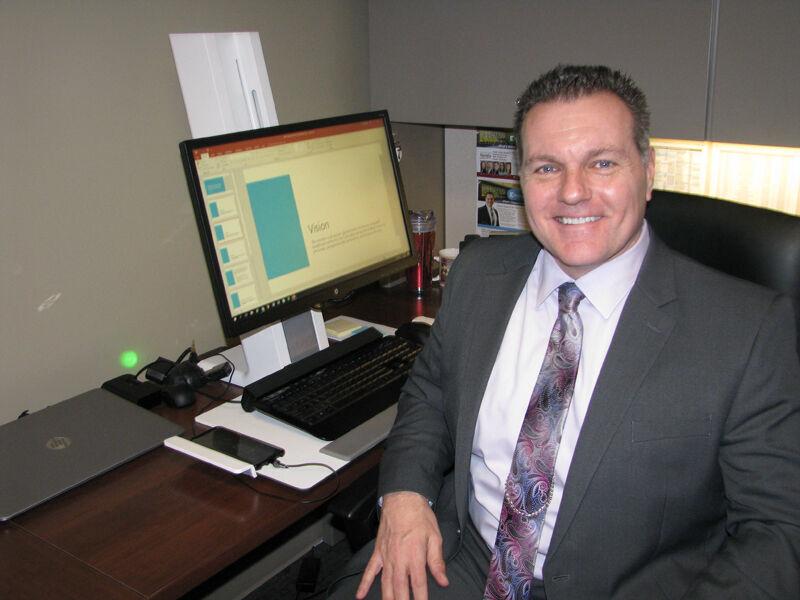 KRMC also set up a mobile unit outside where people could be tested for COVID-19.
"We aren't part of a large hospital health network, so we had to rely on smaller hospitals, and hospitals in Lincoln and Omaha. We came together to respond to local needs and form a supply chain. It was hard to get PPE so we modified our group purchasing. We had to go to a secondary supplier because everyone was asking for it," he said.
Finances became critical as well. The hospital received a federal Payroll Protection Plan benefit last spring, followed by another grant late last year to help pay for traveling nurses, who relieved exhausted frontline medical workers late last year. "We needed resources to offset the expense of all this," Calhoun said.
Many employees "became efficient in doing remote work" and now work from home, saving the hospital office space.
The community stepped in, too.
It brought food for the KRMC staff members. Kappa Ethanol donated hand sanitizer. The hospital received so many N95 masks that it donated some to the police department.
"I'm pleased with the flexibility and resilience of our workforce and physicians, and I'm extremely grateful for the way our community has taken good care of us," Calhoun said.