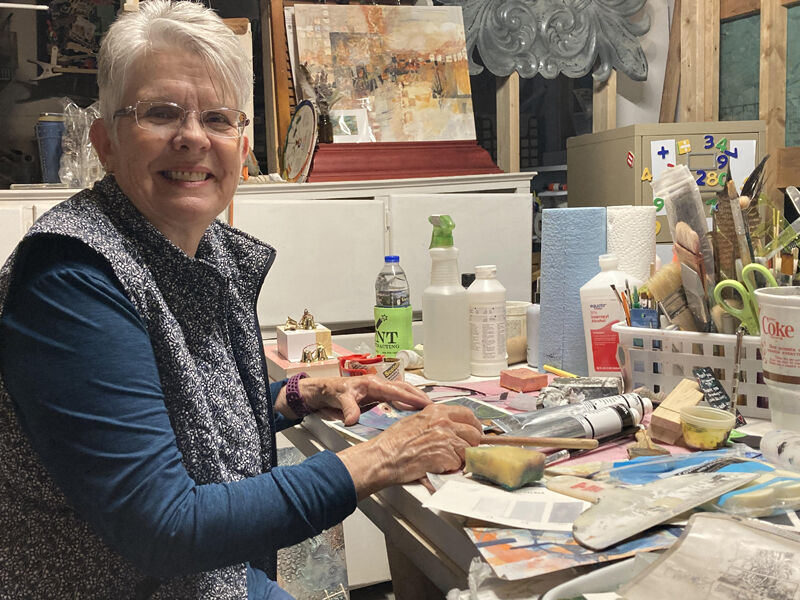 KEARNEY — Beth Jasnoch digs into nuts, bolts, nails and wire. She picks up rusty, dusty telephones and forgotten car hoods. Then the magic begins. She creates art.
The magic happens in her studio, a restored barn she bought from a retiring photographer and then moved it from Second Avenue to her property off East 56th Street. It is full of pieces of metal of all shapes and sizes and lengths. She has pieces of old stoves and even a rusty old telephone.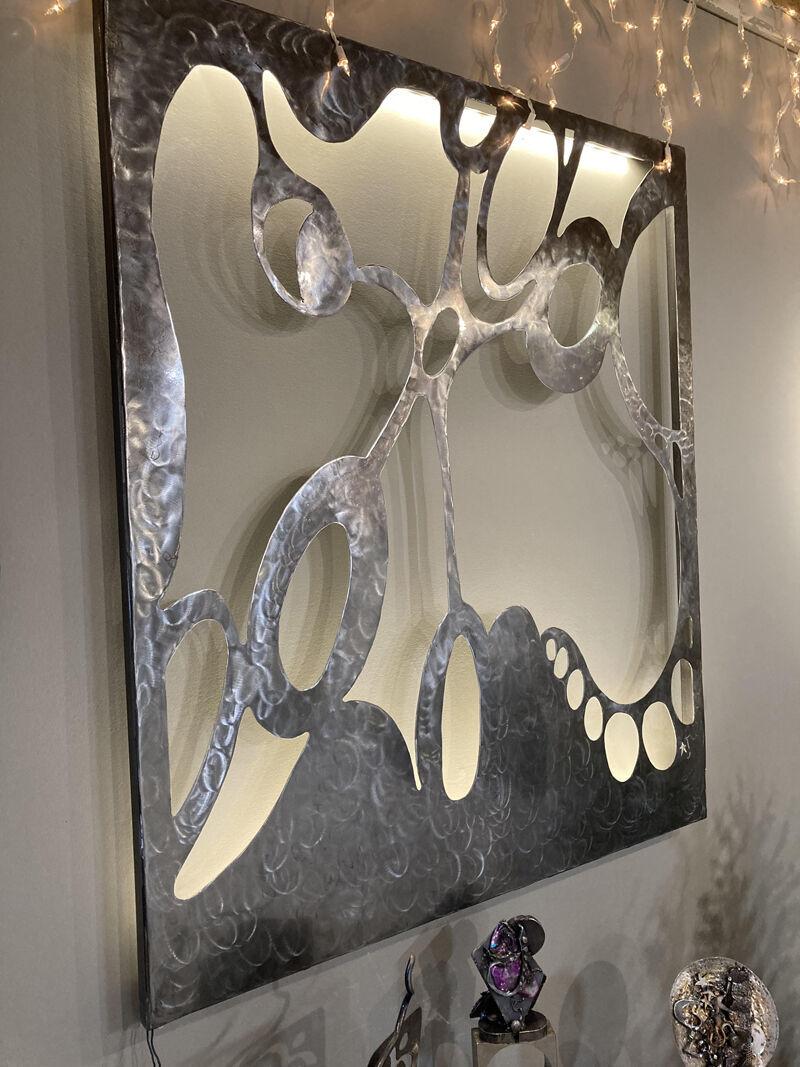 When she sits down to work, she's never quite sure what her hands will create. She has turned out crosses, wall hangings, art pieces and metal angels.
In her basement gallery, where she displays, hangs and sells her work, is a floral piece she calls "Flamboyant Fleur." It was created with disc blades, 125-year-old fence posts, metal salvaged from a new house build, and pieces from a 1970 green Ford pickup.
She loves using old family photos in her collages, using what she calls an abstract realism style that she was to introduced when she took an online class during the COVID-19 pandemic.
She also picks up curious pieces at the Junk Jaunt.
An artist who also creates with fabric, texture and paint, she has found welding to be particularly healing and therapeutic in a life marred by tragedy. "I am so blessed to be able to do what I love," she said.
Falling in love with fabric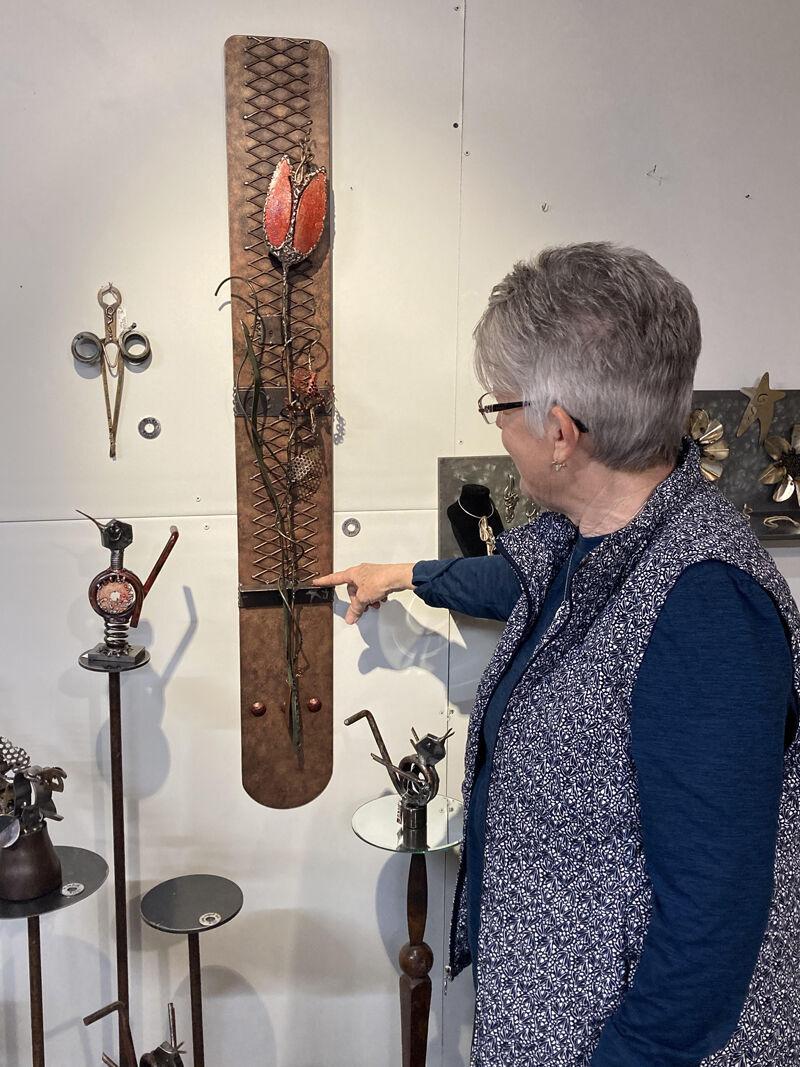 She first dabbled in art in an art class during her senior year at Garden County High School in Ogallala. When she enrolled at Kearney State Teachers College (now the University of Nebraska at Kearney), she planned to major in home economics until she discovered the college's "vibrant" textile program in the art department.
"It was fabric, texture, color. I'd always been drawn to that and to creating things, so I picked it up and ran with it," she said. She graduated with a degree in art, with a business minor.
Married and a mother by then, Jasnoch worked at an in-house art department for Plectron Corporation in Overton. She did advertising and promotion when her Plectron boss, Beryl Bourn, began his own business, The Depo, on Overton's main street.
At home, meanwhile, she was happily weaving and spinning. "I decided I wasn't going to get rich or famous that way, so I might as well start doing art shows," she said.
She took her art to juried shows in Colorado, Nebraska, Iowa and beyond. "I picked a show in a place where I had friends or family to stay with, and lots of good support. It takes a whole state to raise an artist," she said. "It was a huge learning curve because we didn't learn anything about being a working artist in college."
With a friend, she soon started Five Fingers, a yarn and weaving supply store in Eustis. She held teaching workshops around the state. Eventually, she moved her shop to a space upstairs in a Lexington bed and breakfast that was owned by a fellow artist.
She and her husband Brad farmed. She purchased a karaoke business. She went back to school.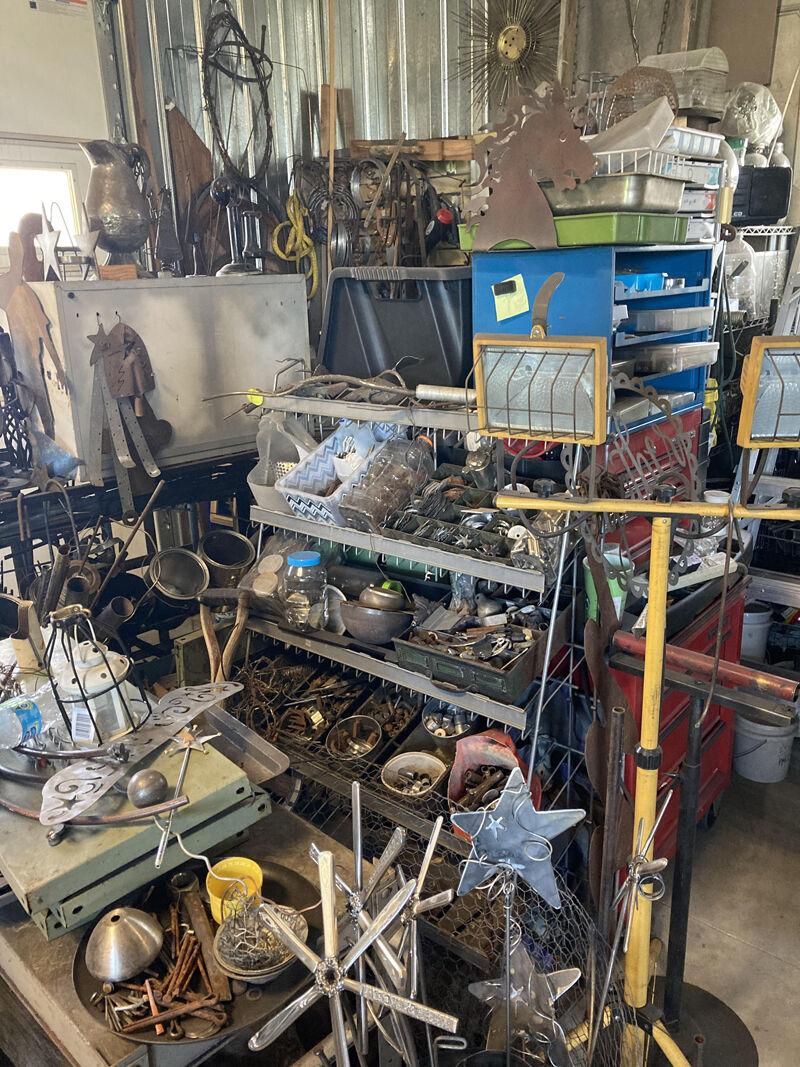 In 1977, life collapsed when their son Kelly died in a car accident two weeks before his 18th birthday. Soon, the marriage collapsed, too. Eventually Jasnoch moved to Kearney and got a retail job. In 2011, her father died. Two hours before his funeral her mother died, too.
"I realized life is too short to do something you're not happy with, so I decided to take a leap of faith and started creating full time again," she said.
She designed a set of crosses to place at the site where Kelly died, but she couldn't find anyone to weld them together. "All the metal shops in the area were owned by men, and I don't think they could deal with my grief," she said.
She went to see her sister in Gillette, Wyoming. One afternoon, while her nephew and a friend were welding the crosses, she and her sister and her nephew started cutting metal and making little frogs and other garden art with an acetylene torch. That evening, her brother-in-law suggested they use a plasma cutter.
"My sister's husband ordered a plasma cutter from Denver. We started cutting with that. It cut like butter," she said.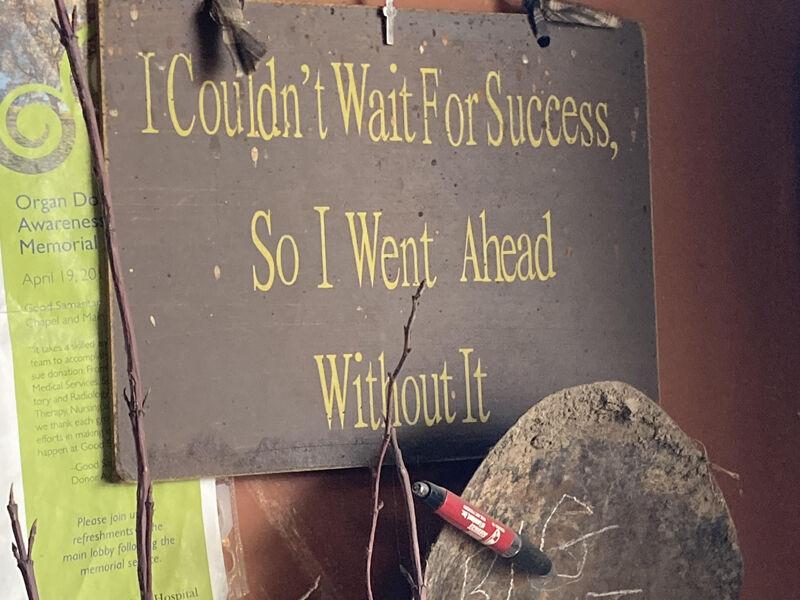 The next spring, her brother loaned Jasnoch his plasma cutter. Behind the grain bin, she found Kelly's old demolition derby car. "I just wanted the hood so I could start cutting" she said.
As she turned that orange Datsun pick-up into pumpkins, something clicked. "I couldn't paint or weave, but I needed something to physically wear myself out in order to sleep. Pounding metal was good therapy," she said.
Her brother Jack served as her tutor and mentor. "He taught me everything I know about welding," she said
She showed her first pieces at the Cattlemen's Ball in 1999 and was able to buy her first plasma cutter. "I was a terrible welder then, but I loved cutting. I had to learn how to weld onto a stick so I could display pieces in the yard," she said.
Slowly, her friends began giving her old metal. "I'd come home and find a pile of metal in front of my garage door. It was like Christmas. That gave me a new life," she said.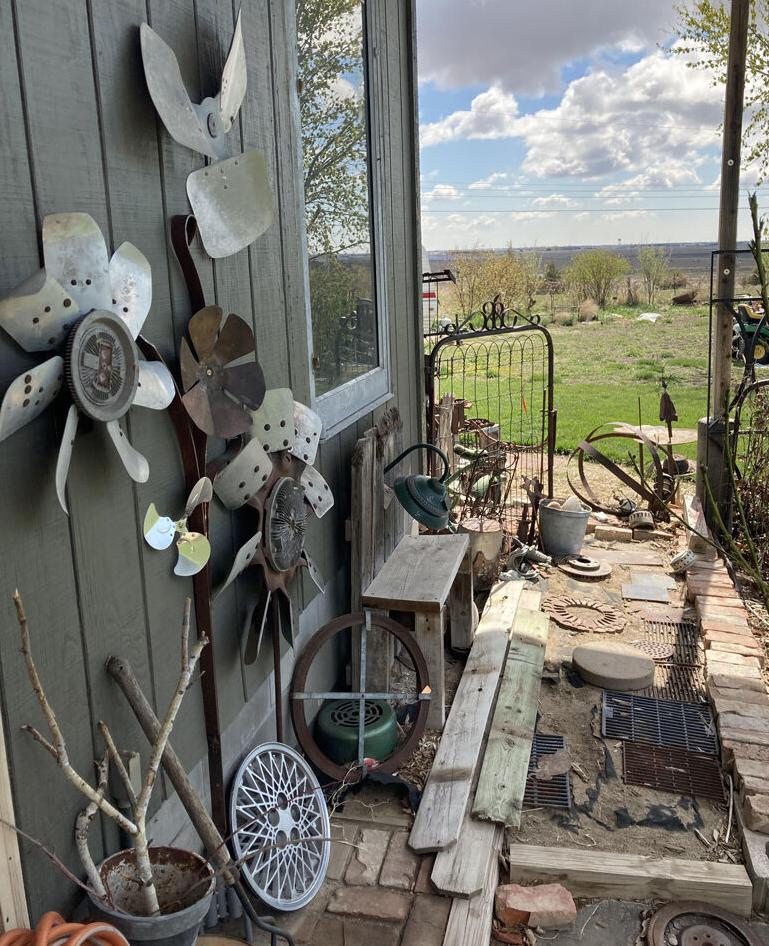 Jasnoch gives God credit for much of her success and healing. Her daughter Melodie Bellamy is the Kearney County attorney in Minden and the mother of Jasnoch's four grandchildren.
Jasnoch now is doing only local art shows because hauling heavy pieces from show to show has become more difficult in recent years. She's tempted to do more painting, "but my mind says I'm not done with metal," she said.
She served on the board of the Autumn Art Workshop in Halsey and painted for 10 consecutive days there every year. She has incorporated newly learned painting techniques into her metal work.
COVID-19 has impacted the art world, but Jasnoch barely slowed down. She exhibited at Art in the Park last July. She is showing several pieces at The Brickwalk Gallery in Kearney. Last December, she was part of the Kearney Artists Guild's Open Studio Tour 2020. The turnout was small due to COVID, but she treasured the opportunity simply to create and display again.
"I've always created to sell so I could eat. Now I want to do the things I want to do," she said. "This is scary. I don't know if I'll be able to sell them. But if nobody purchases my work, I'll die with a beautiful sculpture garden in my back yard."