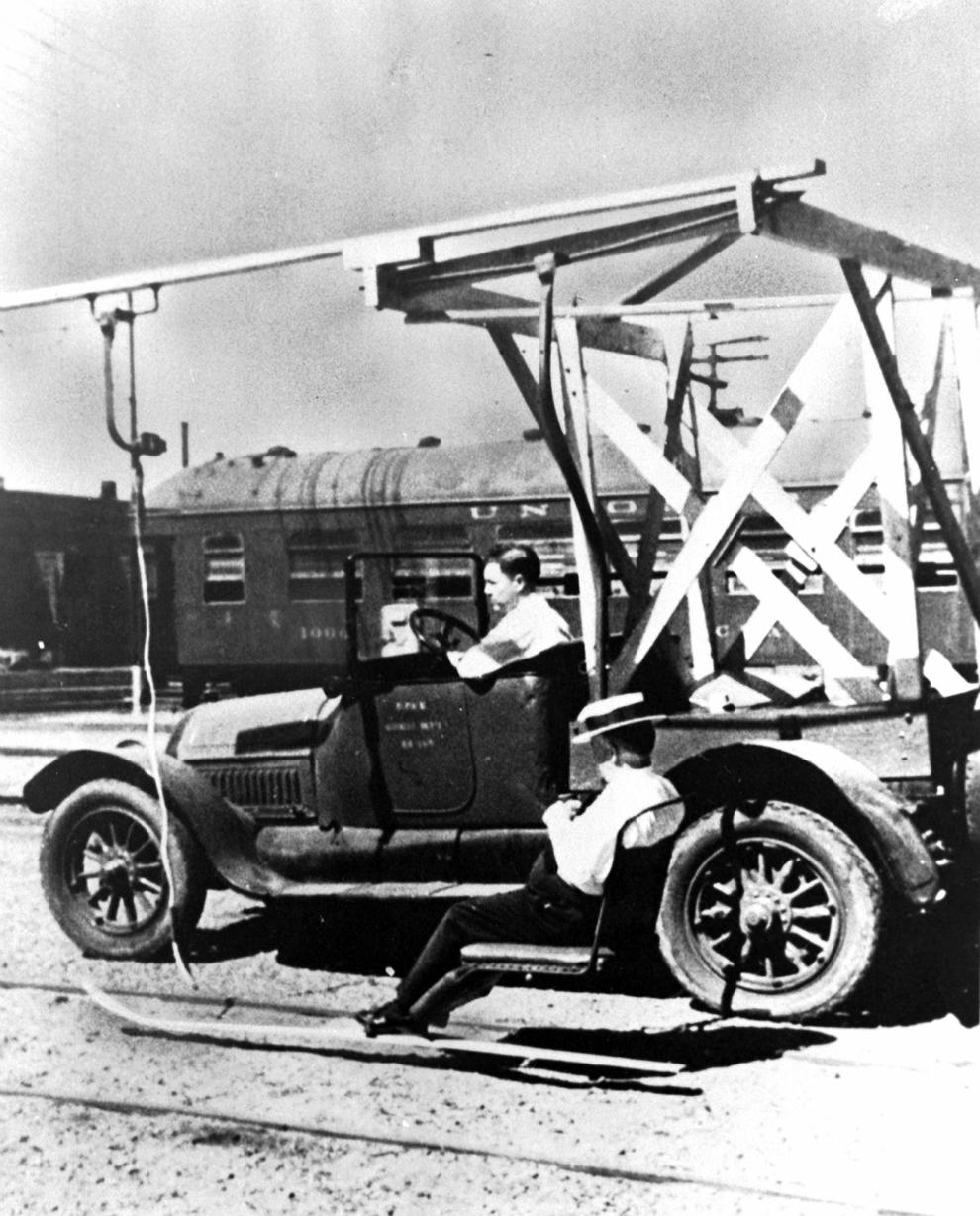 The next time you sit on a ski lift on the way to the top of a mountain, think of bananas and the Union Pacific Railroad.
Credit them with the modern-day chairlift system used by ski resorts around the globe.
Seventy-five years ago, Jim Curran, a structural engineer with U.P., came up with the idea of adapting a system used to load bunches of bananas onto boats into one to move people up steep, snow-covered slopes.
His design called for replacing the hooks for bananas with chairs for skiers to sit on while wearing skis. The chairs would be suspended from a single cable running overhead.
Curran's idea was so out of the box for its day that his co-workers thought it was too dangerous and his boss tried to shelve it.
Fortunately, Charlie Proctor, a consultant brought in by the railroad to help plan the Sun Valley Resort in Idaho, saw Curran's design, which he had slipped in with some approved designs, and thought otherwise.
Proctor, a famous skier from Dartmouth College, convinced the railroad's top management to allow Curran to make his idea a reality.
This winter ski season, the Union Pacific and Sun Valley Resort are marking the 75th anniversary of the world's first chairlift operation, which was invented not in the mountains but in the flatlands of Nebraska in Omaha.
"From our side ... it's kind of unusual that a railroad would invent a chairlift," U.P. spokesman Mark Davis said.
The railroad did so to serve a need, "and it turned out to be groundbreaking for the skiing industry," he said.
During the 1930s, Union Pacific Chairman W.A. Harriman saw Americans beginning to embrace winter sports and knew his railroad operated through some of the most scenic and mountainous territory in the western United States, according to the railroad's history.
Harriman's vision: Develop a world-class winter sports resort served by the Union Pacific. Other railroads were thinking the same way.
Harriman enlisted Austrian sportsman Count Felix Schaffgotsch to find land for such a resort. In winter 1935, the count came across the area that would become the world-famous Sun Valley Resort in south-central Idaho, about 100 miles northeast of Boise.
"Among the many attractive spots I have visited, this (location) combines more delightful features than any place I have seen in the United States, Switzerland or Austria, for a winter sports resort," Schaffgotsch wrote to Harriman.
Based on Schaffgotsch's recommendation, the railroad bought 4,300 acres adjacent to the Sawtooth Mountain National Forest.
The Sawtooth Mountains, running east and west, would protect the future resort from northern winds. The mountains also surrounded a small basin, with hills and slopes largely free of timber. Snowfall and sunshine were abundant. And natural hot springs would provide outdoor swimming year-round.
Schaffgotsch had found the perfect spot for a winter sports resort.
Construction of the ski lodge and other facilities began in April 1936.
Meanwhile, nearly 1,200 miles away in Omaha, members of the railroad's engineering department were investigating ways to transport skiers up slopes, including by rope tows, J-bars and cable cars. But those designs were put aside after Curran's chairlift idea was championed by Proctor.
Soon prototypes of the lift were being built and tested at the railroad's locomotive and railroad car repair shops, on land that is now home to the Qwest Center Omaha and the new downtown baseball stadium.
To help determine how fast a chairlift should travel up a mountainside, engineers attached one to the side of a truck for tests. Because it was summer and relatively flat in Omaha, engineers wore roller skates to simulate skis running over snow. Their conclusion: 4 to 5 mph would be a comfortable speed to pick up and drop off skiers.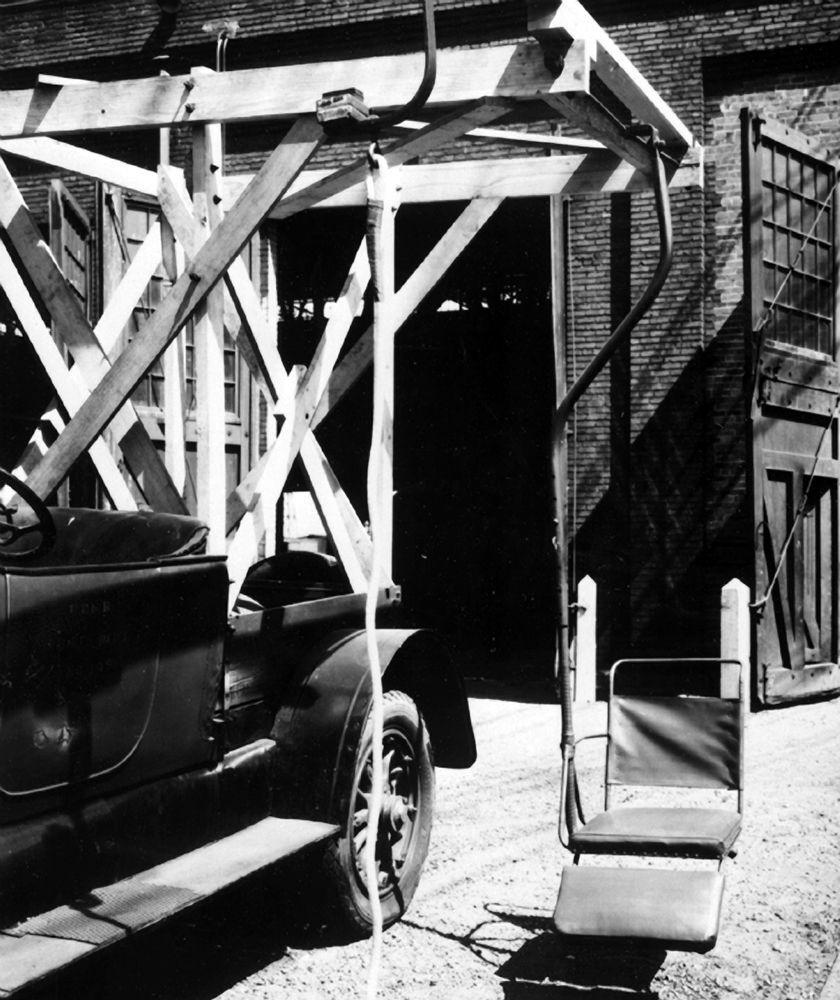 When Union Pacific opened the Sun Valley resort on Dec. 21, 1936, the world's first two chairlifts went into operation.
As with anything new, it took skiers awhile to get used to the newfangled invention that changed the sport forever.
The railroad sold the Sun Valley Resort in 1964.